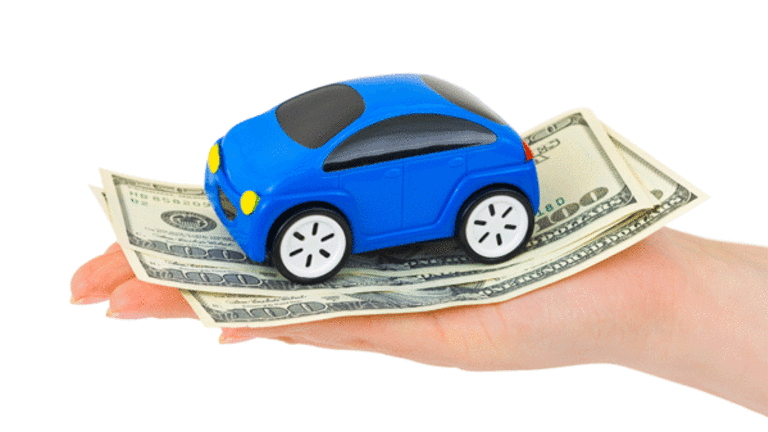 'Fast Money Recap': Obama Can't Dispel Market Gloom
The trading panel discusses what the new president needs to do to revive the economy.
Not even President Barack Obama's inaugural address could lift the gloom over Wall Street on Tuesday.
The
Dow Jones Industrial Average
plummeted 332.13, or 4.01%, to 7,949.09, while the
S&P 500
fell 44.9, or 5.28%, to 805.22. The
Nasdaq
lost 88.47, or 5.78%, to 1,440.86.
Pete Najarian noted on
CNBC
's "Fast Money" TV show a huge jump in volatility and concerns for the financial, technology and energy sectors.
Dylan Ratigan, the moderator of the show, noted one bright spot in
IBM
(IBM) - Get Report
, which traded higher after the close of the market.
Guy Adami said Big Blue is running its business better, with significant improvement in its gross margins in technology and business services and signed contracts in the fourth quarter.
Pete Najarian told viewers to also consider
Hewlett-Packard
(HPQ) - Get Report
" PRIMARY="NO"/>, whose purchase of EDS should serve it well in service contracts.
Ratigan shifted the discussion to the distressed banking sector. Jeff Macke pleaded for some sort of conclusive action on
Citigroup
(C) - Get Report
, whose stock fell below $3. "They're not allowing it to come to an end," he complained.
Macke said it's difficult to maintain any confidence in the banking system, when equities are declining by 20% to 30% daily.
State Street
(STT) - Get Report
was down 60% today, while
Wells Fargo
(WFC) - Get Report
was off by 23.7%.
Adami said oil reversed course today and rebounded 6%. But what caught his eye was the rally in gold and the dollar up 1.5%. Najarian said one name to watch is
Noble Energy
(NBL) - Get Report
which enjoyed a spike on news of a big natural gas find in the Middle East.
Ratigan moved on to Obama's inaugural speech and asked the panel for their thoughts on what the new president should do first. Adami said Obama needs to restore confidence in the banking system, specifically to get banks to quit hoarding their cash and start lending. "They clearly have the capital if you look at their balance sheet," he said.
Gerard Cassidy, bank analyst with RBC Capital Markets, echoed that view, saying the incoming Treasury secretary needs to take steps to start moving capital into the banking system so that the banks can recognize their losses and start lending again.
Cassidy told the panel that he thought Lawrence Summers, one of Obama's top economic aides, didn't take that approach in his letter to Congress a week ago when he said the No. 1 concern was homeowner relief.
Jon Najarian said it's a foregone conclusion that the bubble in the Treasury markets will burst. He said several factors are at work: the sharp drop in Treasury rates; the prospects of nationalization of troubled banks in Europe; and the expenditure of $600 billion by China on its own stimulus.
He expects investors to move out of Treasuries and into gold and eventually the equities markets.
Ratigan asked Zachary Karabell where to expect leadership to come in the markets. He said the intensity of the euphoria in Main Street over a new administration may spill over to Wall Street.
He also said the financials are not needed to move the markets. Rather, he expects it to come from the industrials, which, he said, brings in raw materials and commodities.
Pete Najarian said technology will start to perform if the industrials do provide that leadership.
Moving on to
Apple
(AAPL) - Get Report
, which comes out with its earnings on Wednesday, Gene Munster, an analyst with Piper Jaffray, said he "feels really good" about the stock. He cited a report from a third-party source showing improvements in the sales of the Macs and iPods.
He also expects an in-line quarter, adding the company's guidance is always a "wildcard." Despite potential competition from
PALM
(PALM)
and its new operating system, Apple should do well in global iPod sales, noting the company plans to come out with a new family of iPhones by the end of the first quarter.
In the final trades, Macke was long on Citigroup. Adami liked
Johnson & Johnson
(JNJ) - Get Report
. Seymour went for a Russian play in
Mobile TeleSystems
(MBT) - Get Report
. Najarian said to place puts on
iShares Dow Jones US Real Estate
(IYR) - Get Report
.
"Check out
"'Fast Money'Portfolios of the Week" on Stockpickr every Thursday.