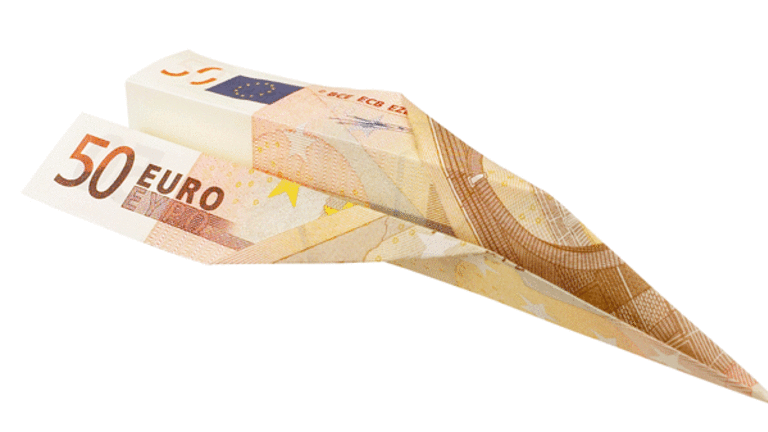 'Fast Money' Recap: Obama and the Markets
The trading panel discussed the impact Obama is having on the markets.
The trading panel discussed the impact Obama is having on the markets.
The markets unsuccessfully struggled Tuesday to bounce back from their historic lows in the previous trading session.
The
Dow Jones Industrial Average
fell 37.27, or 0.5%, to 6,726.02, while the
S&P 500
lost 4.49, or 0.64%, to 696.33. The
Nasdaq
edged down 1.84, or 0.14%, to 1,321.01.
Jeff Macke said on
CNBC
's "Fast Money" TV show that the Obama administration has been surprisingly weak on differentiating between the crooks and the "folks who got caught in the whirlwind."
But he said the start of the healing process got off to a good start today, with
Federal Reserve
Chairman Ben Bernanke's angry comments on how badly
American International Group
(AIG) - Get Report
has been run.
Dylan Ratigan, the moderator of the show, asked Karen Finerman to respond to President Obama's comments on the stock market today. She said the president's general comments on trading made her nervous because she doesn't believe it's the president's job to cheer the markets.
Ratigan said the new administration has made stock valuation difficult with all the bailout money it is tossing around. Asked to put a valuation on the market, Finerman said she couldn't because there was no way for her to figure out an earnings model or even a correct multiple.
Under the current circumstances, she said she just looks for individual companies with defensible market positions, in which it is possible to come up with earnings estimates and a reliable historical multiple.
Tim Seymour said he focuses on cash flow of what he called predictable companies in reliable businesses. "When they trade two to three times cash flow, these are businesses you buy," he said.
General Electric
(GE) - Get Report
was down 10% today despite assurances from CEO Jeffrey Immelt to shareholders that the conglomerate was taking steps to weather the economic downturn.
Ratigan said the market is treating GE's financial business like a large money center bank. He said GE executives had told him that their loans were on firm footing because they were dealing with customers they were "familiar" with. Finerman replied, saying familiarity doesn't mean the customers are going to perform.
Seymour said the market's concern about GE has been its exposure to Eastern Europe countries, which account for 11% of its financial receivables.
Ratigan asked Finerman what she would need to know before buying GE stock. She said she would need to know the credit quality of its non-performing loans. Macke said he would want to know more about its troublesome loans six months out.
In the commodity space, Seymour said crude oil, which bounced back today, is holding at $40 and has looked good over the past three months. Pete Najarian said investors need protection for gold, which was down again today. "You need some protection for something that made that big of a gain," he said.
Ratigan brought in Daniel Clifton, head of policy research for Strategas Research, to talk about the impact of Obama's huge agenda on the market.
Clifton provided a gloomy assessment, warning there will be a $2 trillion shortfall in Obama's proposed $4 trillion spending plan that will have to made up with higher taxes and new taxes. "We talking about a deficit of 13.5% of GDP. We've never seen anything like this in our lifetime," he said.
Clifton said the problem with the Obama's plan is that it proposes to handle many problems all at once. "The focus should be on growth and fixing the banking system," he said.
He told Ratigan the least likely item to pass in Obama's plan will be the cap and trade system for carbon emissions because of regional and partisan politics.
He said the last thing the administration will give up will be a lot of short-term tax increases such as the tax on foreign-source income of corporations.
Ratigan brought on Carter Worth, chief market technician for Oppenheimer, to talk about a bottoming of the market. Despite all the talk of a "nuclear winter" in the markets, Worth offered some hope as he alluded to some charts showing a stabilization of copper and crude oil prices in recent weeks.
He said this would bode well for
Freeport McMoRan
(FCX) - Get Report
and
National Oilwell Varco
(NOV) - Get Report
.
Joe Lavorgna, chief U.S. economist for Deutsche Bank, appeared on the show to talk about the launch by the
Fed
of a new Term Asset-Back Securities Loan Facility to revive lending for credit card loans, student loans and small business loans.
Lavorgna downplayed the significance of the program, saying the demand for such loans isn't there with the economy in such bad shape. Instead he said the TALF should be addressing the bad assets clogging up the banking system.
Najarian said investors should take a look at
Blackstone
(BX) - Get Report
, which is starting to perform. "These guys seem to be sitting on a sweet spot as credit starts to ease."
In the final trades, Seymour said to buy stock and sell mining against it. Finerman was for
Transocean
(RIG) - Get Report
.
"Check out
"'Fast Money'Portfolios of the Week" on Stockpickr every Thursday.