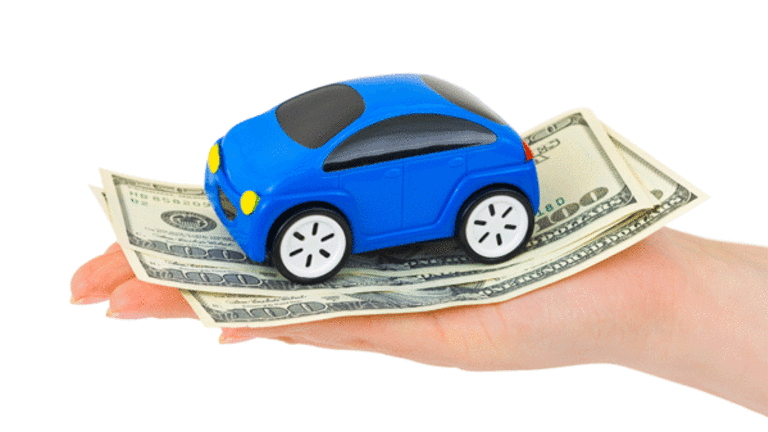 'Fast Money' Recap: Nowhere to Go
The trading panel sees very little to be optimistic about in the market.
Dylan Ratigan started off
CNBC's
"Fast Money" show Monday with a discussion of how stocks are near new lows in the credit crisis.
Guy Adami said he thought the
Dow Jones Industrial Average
was going to trade above 9,000 today. "If the Dow closes below 7,800, we will see 6,000 next," he said. The Dow fell 223.73, or 2.6%, to 8273.58 at the close of trading on Monday.
Tim Seymour said there is no reason to act with so much policymaking hanging in the balance. He said, "Europe and Japan are in recession for the first time since World War II."
Pete Najarian pointed out that the financials haven't participated in any of the recent market runs. "The
Financial Select Sector SPDR
(XLF) - Get Report
is at its 52-week lows," he said.
Karen Finerman warned viewers of more pain to come for the financials. As a result, she is short on
BB&T
(BBT) - Get Report
,
Vornado Realty Trust
(VNO) - Get Report
and
Simon Property Group
(SPG) - Get Report
.
Najarian noted the
iShares Dow Jones US Real Estate
(IYR) - Get Report
is seeing massive put options activity.
Ratigan reported that the Senate Democratic leadership is proposing $25 billion in aid to bail out the auto sector. Seymour said this is just what the market doesn't want, when there is no volume and no buyers. Adami said shares of
General Motors
(GM) - Get Report
will probably be worthless regardless of the outcome.
Ratigan asked the traders if there is an investment to be made in the oil complex.
Adami said there is no real money to be made in the commodity market. However, he said investors should look at
ConocoPhillips
(COP) - Get Report
for a valuation play and a piggyback play off Warren Buffett's recent stake."
Najarian said
Chevron
(CVX) - Get Report
and
Exxon Mobil
(XOM) - Get Report
could have more downside if oil continues to plunge.
Ratigan mentioned that
Lowe's
(LOW) - Get Report
beat earnings and traded up 4% in after hours trading.
Jon Najarian said he is watching
Limited Brands
(LMT) - Get Report
for a play on its earnings report.
The traders spoke with
CNBC's
Larry Kudlow about the new auto bailout plan and Barrack Obama's plans for the future.
Kudlow said he doesn't like the $25 billion bailout for General Motors. He said General Motors isn't competitive with
Toyota Motor
(TM) - Get Report
and
Honda Motor
(HMC) - Get Report
. He also said he prefers some type of pre-packaged bankruptcy."
Kudlow told viewers the market is disappointed that Obama hasn't announced the new Treasury secretary and whether he will raise taxes in 2009.
"People wanted to be reassured by a moderate to conservative Treasury appointee, and none was forth coming," he said.
More Auto
CNBC's
Phil LeBeau joined the traders to discuss the proposed aid for the automakers. LeBeau said it's his understanding that the $25 billion is for the auto industry, not just GM.
He explained that under the plan, there will be no bonuses for executives making over $250,000 a year and the government wants assurances the automakers have a viable business plan for the future.
Trader Radar
Shares of
Baidu.com
(BIDU) - Get Report
were among the most actively traded stocks on the
Nasdaq
Monday.
Commodities Talk
The traders talked about where the opportunity will be in the market when equity investors put money back to work.
Adami said the money will go back into a lot of the commodity stocks. He says "the problem is it won't go back tomorrow or next week, but will probably happen in January."
He likes
Agrium
(AGU)
,
Potash
(POT)
and
Archer Daniels
(ADM) - Get Report
.
Final Trade
Seymour picked
Aloca
(AA) - Get Report
. Adami recommended
Charles Schwab
(SCHW) - Get Report
. Najarian selected
Home Depot
(HD) - Get Report
. And Finerman said likes
Rohm and Hass
( ROH).
This article was written by a staff member of TheStreet.com.