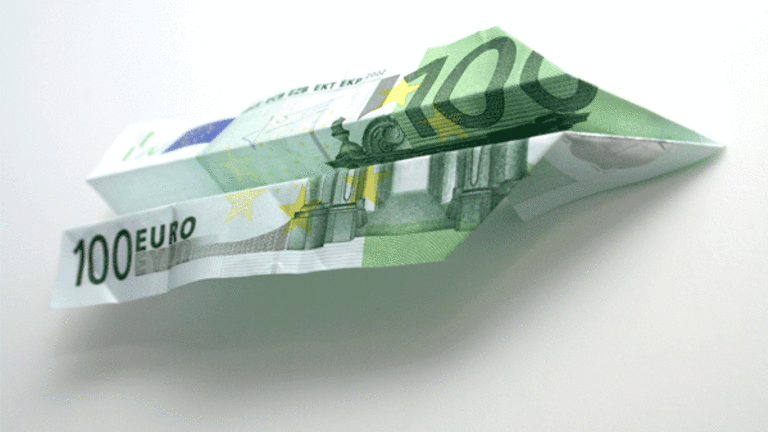 'Fast Money' Recap: Market Hurdles
The trading panel said the market faces some difficult challenges.
The trading panel said the market faces some difficult challenges.
The markets closed the week on a positive note after a mixed trading session on Friday.
The
Dow Jones Industrial Average
was up 12.89, or 0.15%, to 8,763.13, while the S&P was down 2.37, or 0.25%, to 940.09. The
Nasdaq
fell 0.60, or 0.03%, to 1,849.42. For the week, the Dow was up 3%, S&P, up 2% and Nasdaq, up 4%.
Melissa Lee, the moderator of
CNBC
's "Fast Money" TV show, asked the panel whether the markets have priced in the end of the recession after stocks finished higher for the third consecutive week.
Guy Adami was worried about the broad-based reversal in the markets today after a big rally early in the session. He said that reversal led him to believe that the market may have reached a top.
Joe Terranova said today's trading session was a classic situation of good news and bad price action. He said uncertainty has crept back into the marketplace with people wondering whether the economy, consumer and asset prices "can fly on their own without the
Federal Reserve
supporting them."
Tim Seymour said it was impressive to see the commodities holding their own against a rally in the dollar. That led him to believe there is more life to the rally.
But Karen Finerman wondered whether companies can actually earn what they are projected to earn. She said the bar has moved up quite a bit since the last round of earnings. She again expressed her concern over the outcome of next week's auction of 10- and 30-year Treasuries, calling them a more important factor for the markets than the unemployment number.
Has oil run its course after surging 20% in the past three weeks? Terranova noted the huge trading volume and volatility in oil futures today. He said rising yields will take oil above $70 and said another catalyst situation that could drive it higher is the unsettled Middle-East situation, with the United States and Israel not on the same page.
Adami sees oil heading lower next week if the dollar gets stronger. He said today's action feels "like a reversal" with the contangos moving out.
Seymour said integrated oil companies could get a boost from higher oil prices as analysts upgrade the stocks to reflect higher price targets for the commodity.
Finerman said she liked
Petrobras
(PBR) - Get Report
and
Oil Services HOLDRs
(OIH) - Get Report
, although she sold some today.
Lee said the strong dollar has translated into a loss for commodities, particularly gold. Adami said it's hard to get long on gold, saying it's in "no man's land." Seymour, though, took the other side of the argument, saying gold remains a long-term hedge against inflation.
Moving to technology, Lee focused on
Palm
( PALM) and
Apple
(AAPL) - Get Report
.
Seymour said the trade on Palm was into its June 6 announcement of the Pre, and that it now is in a difficult position of maintaining its current stock price. As for Apple, Adami said the stock is primed for a pullback after a huge surge following Steve Jobs' departure in January on a medical leave.
But Brian Marshall, an analyst with Broadpoint AmTech, said he believes Apple still has more upside. He said the company has shown there is more to Apple than Jobs and that it has a deep management team. He said the next big catalyst will the $99 iPhone, calling it a "a very big deal" and a "a big market opportunity."
Lee noted
Wal-Mart
(WMT) - Get Report
made a big splash today when it announced a $15 billion buyback and an increase in its dividend. Finerman said it was very impressive stuff, adding the company's cash flow is enormous and the stock is really attractive.
Terranova said Wal-Mart remains in play as long as uneasy consumers continue to be in retrenchment mode.
Dana Telsey, chief research offer for Telsey Advisory Group, said Wal-Mart continues to look good, with the steps it has taken to remodel stores and improve product offerings. She sees it going to 16 times to 17 times forward earnings.
Lee invited Brian Overy, senior options analyst at TradeKing, to talk about volatility and the markets. He said he noticed a peculiar change in pattern of the VIX that leads him to believe there will be a near-term pullback in the markets.
Lee asked the panel for their favorite end-of-the-recession plays. Terranova said he liked
Weyerhaeuser
(WY) - Get Report
because of the close correlation between forest products and the economy and housing.
Seymour picked the global auto trade, while Finerman liked the
SPDR S&P Homebuilders
(XHR) - Get Report
and the profit-potential of temporary staffing companies like
Manpower
(MAN) - Get Report
. Adami believes
HP
(HPQ) - Get Report
can go higher.
Charlie Gasparino,
CNBC
reporter, appeared on the show to comment briefly on a page one story in the
Wall Street Journal
that the FDIC was pressing for a shakeup of
Citigroup
(C) - Get Report
.
He said he believes FDIC chairman Sheila Blair can't get the
Fed
and Treasury to support the ouster of CEO Vikram Pandit.
In the final trades, Terranova was for
Green Mountain Coffee
(GMCR)
; Adami liked Wal-Mart; and Finerman was long
Nokia
(NOK) - Get Report
. Seymour said there was a big squeeze going on at
RTI International
(TRI) - Get Report
and to consider a look.
"Check out
"'Fast Money'Portfolios of the Week" on Stockpickr every Thursday.