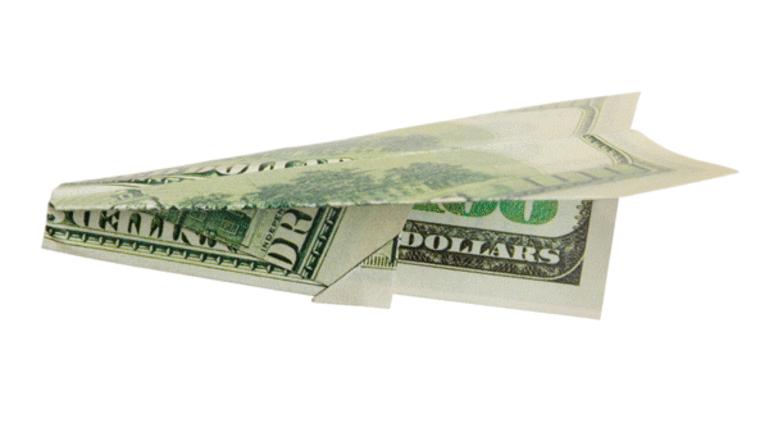 'Fast Money' Recap: Looking for Quality Stocks
The trading panel discussed Apple and other high-quality stocks that have reasonable growth at a low valuation.
The trading panel discussed Apple and other high-quality stocks that have reasonable growth at a low valuation.
NEW YORK (TheStreet) -- The Russell 2000 rallied 1.41% while the S&P 500 closed at a new all-time high of 1,911.91. 
On CNBC's "Fast Money" TV show, Tim Seymour, managing partner of Triogem Asset Management, said investors should continue rotating into low-valuation industrial and cyclical stocks. He added that investors can consider selling short the iShares Russell 2000 ETF (IWM) - Get Report soon. 
Dan Nathan, co-founder and editor of riskreversal.com, agreed with Seymour, saying the IWM is getting towards levels to sell. He advised investors not to try picking a top in the S&P 500 and said not to buy into the current rally. 
Karen Finerman, president of Metropolitan Capital Advisors, said she is a buyer of Bank of America (BAC) - Get Report. 
Guy Adami, managing director of stockmonster.com, said the S&P 500 seems likely to continue grinding higher. He added that airline stocks continue to perform well and the IWM is a sell if it fails to break through $115, where is seems poised to go for now.
Nathan pointed out the strength in stocks like Priceline.com (PCLN) , Google (GOOGL) - Get Report and Apple (AAPL) - Get Report, which he called high-quality companies with reasonable growth at a low valuation.
Peter Misek, managing director at Jefferies, has a buy rating on shares of Apple with a $700 price target. While he said the company's home automation plans sound exciting, the iPhone 6 upgrade cycle will mean the most to the bottom line.
He added the expected larger screens should help the company regain market share from rivals such as Samsung (SSNLF) . He added the number of expired iPhone contracts are nearly double what they were when the iPhone 5s launched, a bullish sign suggesting that customers will want to upgrade. 
Seymour said he bought Apple on Tuesday after waiting for it to drift lower toward $575. He reasoned that the stock is breaking out and should do well in the second half of 2014. 
Adami's "instincts" tell him to sell the strength in shares of Apple ahead of its WWDC event and stock split next week. However, he admitted that momentum appears to be to the upside still. 

Pat Gelsinger, CEO of VMware (VMW) - Get Report, said there are no plans for VMW and EMC Corp. (EMC) to merge. He said the current businesses are doing fine in a separate arrangement and shareholders are happy. He said VMW is not really affected by the cyber-hacking issues between the U.S. and China, but said it is a worrying factor for other U.S. information technology firms and organizations. He said technology stocks in general are not "extremely valued." 
David Dewalt, chairman and CEO of FireEye (FEYE) - Get Report, said there is likely to be retaliation in the future from China in the form of cyber attacks. Currently, he sees Iran as another source of further cyber attacks thanks to that country's rising sophistication in technology. Turning to his business specifically, he said he is bullish on its "long-term" prospects. 
Adami said WorkDay (WDAY) - Get Report could climb to $90, but he is looking to sell the stock short within the next few days. 
Nathan told investors not to buy 3D Systems (DDD) - Get Report until it's in the $40s. 
Finerman said patient investors who will hold onto BAC will be happy they bought at current levels. She said the recent selloff is overdone and called the stock attractive in valuation. 
Seymour says gold looks likely to decline to $1,200 per ounce but miners such as Barrick Gold (ABX) look attractive near current levels. 
Symantec (SYMC) - Get Report climbed 1% and was the first stock on the show's "Pops & Drops" segment. Adami said the stock looks likely to climb to $23.50 ahead of its analyst day on Thursday. 
Aeropostale (ARO) jumped 15%. Seymour said not to buy the stock because it looks like it's headed to zero. 
Staples (SPLS) fell 2%. Nathan said the stock may find support below $11 over the short term but the company's long-term prospects look very discouraging. 
North Atlantic Drilling (NADL) soared 14%. Finerman said Rosneft, a Russian oil company, has increased its stake in the company.
Marc Andreessen, co-founder and partner of Andreessen Horowitz, said that as other countries' technology improves it raises the question of whether U.S. technology will be able to remain the global leader, and if U.S. national security will become more vulnerable.

He added that many other countries want to "firewall" their citizens' Internet -- meaning blocking outside countries' Web sites. He disagreed with this maneuver, saying it jeopardizes the political freedom and free will of Internet users as well as will hurt U.S. businesses, especially startups. 
Turning to investments, he says his firm uses a 10-year outlook and is "perfectly happy" with its position in Twitter (TWTR) - Get Report. He said it is fine for large companies to grow via mergers and pointed out Google, Apple and Cisco Systems (CSCO) - Get Report make many acquisitions each year in their search for growth. His bullish outlook on bitcoin is for the very long term, roughly 20 years. It's in the "very early stages," he said of the virtual currency. He compared it to the Internet 20 years ago, pointing out how far that has come since the early 1990s. 
Finerman said Michael Kors (KORS) has done a great job but the stock is too highly valued for her to buy. 
For their final trades, Seymour was a buyer of the ProShares UltraShort 20+ Year Treasury ETF (TBT) - Get Report and Nathan said to buy September call options in TWTR. Finerman is a buyer of NADL on a pullback to $9.25 and Adami is a buying JetBlue Airways (JBLU) - Get Report. 

-- Written by Bret Kenwell in Petoskey, Mich.
Follow @BretKenwell
Follow TheStreet.com on Twitter and become a fan on Facebook.
Bret Kenwell currently writes, blogs and also contributes to Robert Weinstein's Weekly Options Newsletter.