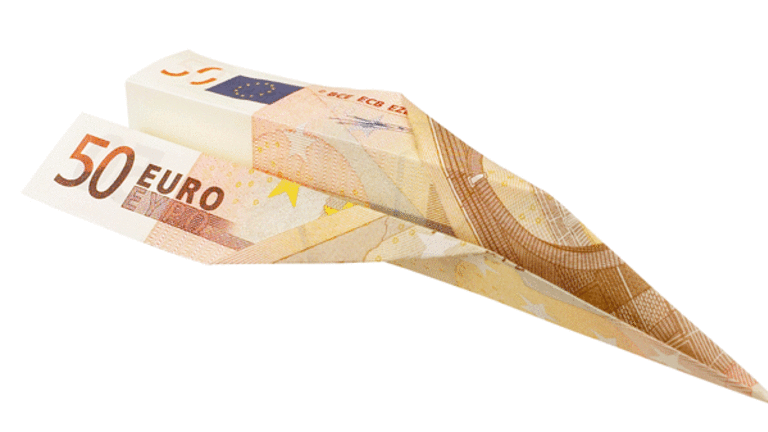 The markets endured a choppy session Friday, ending a listless week of trading.
The
Dow Jones Industrial Average
was down 15.87, or 0.19%, to 8,539.73, while the
S&P 500
was up 2.86, or 0.31%, to 921.73. The
Nasdaq
added 19.75, or 1.09%, to 1,827.47.
Joe Terranova said on
CNBC
's "Fast Money" TV show that the stability of market was shaken after the energy-resource trade was lost. He said that trade had been the "driving force for high equity valuation."
Jared Levy, on the other hand, said he feels next week could be a "big one" for the commodities and energy sector.
Tim Seymour also was optimistic about the market, saying the S&P traded above its 200 moving-day average. He expects the
Fed
will say something "very much" in line at its meeting Wednesday.
Guy Adami, though, said the market is "grinding down." "People are happy and complacent. I don't think that's the right way to be right now," he said.
Adami advised viewers to start buying stocks on dips off a list of stocks the panelists have been talking about in recent weeks.
Matt Nesto, the host of the show, brought in Jim Goldman, a
CNBC
to talk about the debut of the iPhone 3GS from
Apple
(AAPL) - Get Apple Inc. (AAPL) Report
.
Goldman said an analyst had told him that he was revising upward his estimate of 500,000 sales for the week. He said early adopters were buying the iPhone 3GS's, adding he hadn't seen any evidence of a "halo" effect yet.
Seymour expressed concerns about Apple being able to maintain its 40% to 45% margins on the phone sales, but Goldman countered that Apple is getting a break on lower component parts and is seeking a different demographic with the lower priced phones.
Later in the show, Goldman said a source at
Sirius XM Radio
(SIRI) - Get Sirius XM Holdings, Inc. Report
had told him that Sirius XM was the No. 1 free iTunes download on the iPhone and the No. 2 free app at the App Store.
Meanwhile,
Research In Motion
( RIMM) fell almost 5% as it failed to recover from the disappointing guidance it issued Thursday.
Terranova sees the stock trading in the $60's before it moves higher.
Microsoft
(MSFT) - Get Microsoft Corporation (MSFT) Report
made it on to Goldman's conviction buy list. And why not? The stock is up 40% in the past three months.
Terranova said Windows 7 is coming at a time when everyone is pricing in an economic recovery. He also sees steady market-share gains for its Bing search engine.
Levy sees a little bit of a pullback in the stock before it moves higher.
Citigroup
(C) - Get Citigroup Inc. Report
edged higher after a buy rating from Dick Bove, an analyst with Rochdale Securities.
Adami wasn't impressed, saying he wouldn't buy into it on the basis of the rating.
Healthcare was the only sector that was up for the week. Adami liked
Unitedhealth
(UNH) - Get UnitedHealth Group Incorporated Report
and
Abbot Labs
(ABT) - Get Abbott Laboratories Report
. Seymour praised
Cigna
(CI) - Get Cigna Corporation Report
, and Terranova said the
SPDR S&P Biotech
(XBI) - Get SPDR S&P BIOTECH ETF Report
was a great play above $50.
Nesto brought in Jon Najarian for his game plan next week. He said he didn't see any catalysts moving the market next week. He told viewers to watch
Palm
( PALM) on Thursday and what it has to say about its profit margins on the Pre, and
Oracle
(ORCL) - Get Oracle Corporation Report
, which he figures will say something positive from its weak-dollar play and its acquisition of Sun Micro.
Najarian sees oil on a pullback to $65 a barrel in the short term but higher for the year.
The panel looked at charts that showed a sharp selloff of stock by corporations and corporate insiders compared to a pick-up in buying on the retail side.
Adami said the retail money is usually late on the upside and will do so again this time.
Seymour said stocks have been under pressure from the huge supply - 2% of overall market cap has been issued in the past six weeks - dumped on the market. "That's a real concern for me," he said.
Terranova said the "new normal" is for insiders to unload their shares after the recent 40% rally.
As for the Fed's meeting on Wednesday, Steve Liesman, a
CNBC
reporter, said he expects some sort of statement on inflation concerns and an exit strategy for the purchase of mortgages and Treasuries it has done.
With oil on the decline, the panel talked about solar plays. Seymour said he liked
Suntech Power Holdings
(STP)
for its photovoltaic cells, which, he said, are expected to do well in Asian and European markets.
Terranova said
Intel
(INTC) - Get Intel Corporation (INTC) Report
is doing research and development on silicon solar cells for cellphones and laptops.
For a Father's Day pick, Seymour offered up
Callaway
(ELY) - Get Callaway Golf Company Report
. He also touted
Nokia
(NOK) - Get Nokia Oyj Sponsored ADR Report
as "the stock of the week" because it is the "best of the breed" in the handset industry.
There weren't any final trades.
"Check out
"'Fast Money'Portfolios of the Week" on Stockpickr every Thursday.