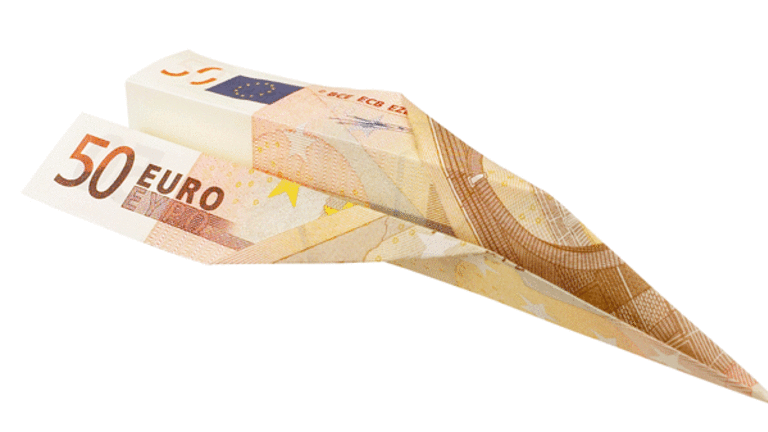 'Fast Money' Recap: Looking at Lehman
The trading panel discusses the possibility of a takeover of the investment bank.
On
CNBC's
"Fast Money" TV show, the traders opened the show by speaking on today's market activity, specifically,
Lehman Brothers
(LEH)
takeover talk.
Jon Najarian said that "you have to think there is a lot more upside" and that Lehman is getting "the wind at its back." Najarian continued, saying that he is "more enthused about this rally."
Zach Karabell has doubts, saying he's "not sure I fully agree." He said that it is impossible to know what is truly going on at LEH and that it is possible we will see the financial industry go abroad in the coming years.
Quint Tatro said that playing the financials is essentially gambling. He said that for traders it has been a fantastic week because of volatility.
Joe Terranova weighed in, saying that this week brought a "ton of bad news in financials." He said that the retailers and technology stocks are working and that he expects the commodity names to work as well. Terranova suggested that if the financials "join the party, we set up nicely for the fall."
Moving into oil, Terranova said that he has not seen a follow-through past the $122-per-barrel mark and that he has moved his exposure from long-term risk to short-term risk. He said he predicts that oil will go higher in the short term because there is a "supply concern."
Changing Dynamics
Tatro spoke on oil, saying that yesterday investors saw a ramp in oil while retail went higher -- this shows a decoupling. He said that equities are breaking away from the energy-consumer-dollar trade.
Zach Karabell agreed, saying that "every coupling has been breaking down," and that it used to be energy and tech; he said that now things are separating.
Speaking on Warren Buffett, Najarian said that Buffett mentioned liking two financial stocks, namely
Wells Fargo
(WFC) - Get Wells Fargo & Company Report
and
American Express
(AMEX)
. He said that he doesn't have a long position in AmEx, but he would.
Shifting into technology stocks, Terranova said that he is "still long, and I believe in"
Research In Motion
(RIMM)
. He claims that we will get back to the June 25 breakdown levels.
Commodities Corner
Next, Dennis Gartman of
The Gartman Letter
came on "Fast Money," to discuss commodity plays. He said he is "still long" and is remaining "bullish on the grain market." Gartman said that, technically speaking, he is bullish on corn and wheat specifically, and he said investors will "see the dollar continue to get strong." He noted the lack of a rebound in the euro and said he believes that many people are caught long in the euro. Discussing gold, Gartman said that it is highly dependent on India, specifically its political tensions and crop growth. Gartman summarized, saying "do the tough trade," and be out of gold.
Najarian, discussing options activity, said that
Charles Schwab
(SCHW) - Get Charles Schwab Corporation Report
has "strong, unusal buying," and that someone is betting big that Scwhab is going higher.
He also said that
Akami Technologies
(AKAM) - Get Akamai Technologies, Inc. Report
has similar activity and is "looking pretty good."
Shifting the conversation to
Fannie Mae
(FNE)
and
Freddie Mac
undefined
, Richard Baker, CEO of Managed Funds Association, discussed the controversy. He said that there has been "a great reversal of fortune," with FNE and FRE in Congress. Baker said that it is hard to find a supporter of these two firms in their current state and that it is imperative the companies find new ways to do business.
Baker suggested the choice is to spin these enterprises away from government mandates in an effort to let them "get off their feet." He predicts a long road for recovery and said that for investors, it is vital to see how much of their assets are fluff because they are "very constrained in what they can do."
The Nat-Gas Scene
Looking into natural gas, Najarian pointed out it is "falling off a cliff," down 5%. This led to Terranova advising investors to "stay away from it," because "hurricane fear is still in the market."
Another guest, Jeffrey Harte of Sandler O'Neill, made an appearance, speaking on Lehman Brothers. He said that there is a general "lack of confidence in the balance sheet" and that not many investors have confidence in the book value they are buying. Harte said that it is necessary for Lehman to address its balance sheet sooner rather than later.
He also said that he doesn't believe LEH will attract buyers but said not to rule out a hostile takeover. Speaking on the remainder of the financials, Harte said that he believes the "lack of general confidence in the market" will continue and that it will "be a while before we see these things
financials move up."
At the time of publication, Posluszny had no positions in the stocks mentioned.
Richard Posluszny is a finance major at Seton Hall. He provides invaluable research support as an intern at TheStreet.com.