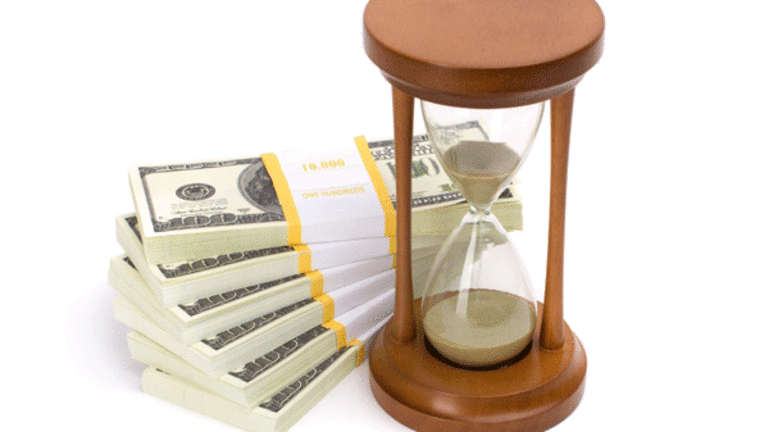 'Fast Money' Recap: Kid Gloves for Cisco
Traders are cautious and say they would not rush into the stock right away.
Markets began the day strong and got stronger from there, with "commodities continuing to pull back for a second day," said host Dylan Rattigan Tuesday on
CNBC's
"Fast Money." Karen Finerman said "rotation is still happening" and that banks were benefiting. Going into this rally she also said she was "shorting, particularly in financials." Tim Seymour felt it was a "decent place to add some more commodity names," while Jim Macke said the "rally is way overdone."
Turning to after-hours news about
Cisco
(CSCO)
, Macke wasn't sure what to make of it and said he "needs to step back and read what was said." Guy Adame felt it was a "great company with compelling valuations" but he wasn't running to it.
The analysts then welcomed analyst Steve Liesman on as a guest to discuss the treasury's hiring of
Morgan Stanley
(MS)
to advise on
Fannie Mae
( FNM) and
Freddie Mac
( FRE). Liesman said that Stanley was "probably the only available bank to do this job," as he felt it was the most sound. He also remarked that the big problem the treasury is facing is, "how do you raise equity without wiping out existing equity?" He finished by noting that the
Fed
is "focused on the banking system, and on the need to raise capital."
Appearing next as a guest was Moshe Orenbuch, who is the managing director of
Credit Suisse
(CS)
. He also touched on the news out of the treasury, saying that "we're writing a new book here" in light of the fact that the treasury doesn't normally undertake these types of transactions. He also remarked that both Fanny and Freddie "need more capital," saying that Credit Suisse "has an underperform rating on both."
The next guest to appear was
MGM
(MGM)
Chairman Terry Lanni to discuss the performance of his company's hotels and casinos in Las Vegas. Talking about the business, Lanni remarked that both oil and the airlift market played a large factor, but that they had "navigated it very well." He also said they are "getting a lot of international business that we've never had before," with the Bellagio alone being composed 30% of international visitors. He also cautioned that while they were "weathering the storm well, there still is a storm out there."
Lanni was also optimistic about the future of the city, saying that "Vegas is not falling off the cliff." He added that his company's casinos "have very little local play, so the affect of the housing reduction has far less effect." Lanni finished by noting that the company's goal is to "keep focusing on international business, where we're accelerating our share of the market."
The analysts then turned briefly to technology stocks, in particular their performance after hours. Mack said he was "bummed" that he had sold his
Intel
(INTC)
shares. Adame was curious "to see what
Juniper
(JNPR)
is doing after hours," and also cautioned that he "wouldn't be rushing into Cisco." Seymour, talking about the slight rise for
Microsoft
(MSFT)
, said he did "think this will have a huge reverberation across the whole sector tomorrow."
For the Final Trade segment, Seymour was buying
Freeport
(FCX)
. Karen picked
Flowserve
(FLS)
, Adami liked
Exxon Mobil
(XOM)
and Macke was buying
Costco
(COST)
.
This article was written by a staff member of TheStreet.com.