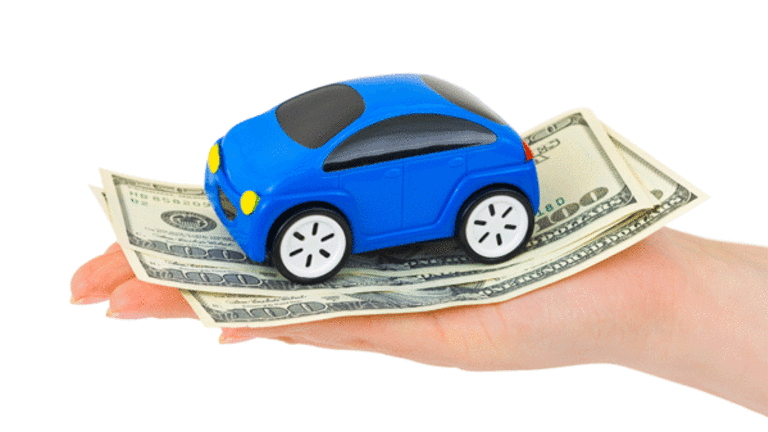 'Fast Money' Recap: Is the Economy Turning?
The trading panel discussed the ramifications of the surprising jobless report on the market.
NEW YORK (
) -- The markets soared Friday on the strength of a surprising jobless report.
The
Dow Jones Industrial Average
jumped 114.81, or 1.23%, to 9370.07, and the
S&P 500
added 13.40, or 1.34%, to 1010.48. The
Nasdaq
rose 27.09, or 1.37%, to 2000.25.
The markets were propelled by an encouraging jobs report that saw unemployment dip to 9.4% in July from 9.5% in June. The loss of 247,000 jobs was less than expected.
Tim Seymour said on
CNBC
's "Fast Money" TV show that it was the "long guys" that had the fun today and not the hedge funds, who played it too cute. "A lot of guys thought we had come too far and people saw the resistance in the S&P at 1006 and 1014," he said.
For a breakout of stocks from a recent "Fast Money" show, check out Dan Fitzpatrick's "3 Stocks I Saw on TV."
3 Stocks I Saw on TV
var config = new Array(); config<BRACKET>"videoId"</BRACKET> = 32623599001; config<BRACKET>"playerTag"</BRACKET> = "TSCM Embedded Video Player"; config<BRACKET>"autoStart"</BRACKET> = false; config<BRACKET>"preloadBackColor"</BRACKET> = "#FFFFFF"; config<BRACKET>"useOverlayMenu"</BRACKET> = "false"; config<BRACKET>"width"</BRACKET> = 265; config<BRACKET>"height"</BRACKET> = 255; config<BRACKET>"playerId"</BRACKET> = 1243645856; createExperience(config, 8);
Joe Terranova said the key point in the jobless report was the improvement in manufacturing, a sign that there could be postponements of layoffs.
Pete Najarian repeated a refrain he has made this week, namely that the heavy purchase of put protection has allowed investors to stay in the game, sending the markets higher.
Steve Grasso said mutual funds entered the picture today, picking spots and putting a "pseudo" floor on the markets.
Terranova noted the rally in the dollar is signaling that the U.S. economy is coming out of the recession ahead of other countries in the world. Seymour disagreed, saying the dollar rally was more a result of a dollar short, with "people rushing back to get in."
Najarian said panic set in the market when the volality index hit 24, with people trying to buy upside calls in a desperate bid to get into the market after missing out on the rally.
Melissa Lee, the moderator of the show, shifted the discussion to the financials, which made an impressive move up this week, with the
Financial Select Sector SPDR
(XLF) - Get Financial Select Sector SPDR Fund Report
, up 4% today and 12% this week.
Seymour said the shift up reaffirms what he had been saying along this week -- that the financials are benefitting from an improving picture for consumers. Terranova agreed, saying the signs are there, with the balance sheet of
JPMorgan Chase
(JPM) - Get JPMorgan Chase & Co. Report
getting better, asset managers getting better and the capital market players doing well.
Terranova also noted the incredible rise in
Citigroup
(C) - Get Citigroup Inc. Report
. He said the stock is about to bust above its 200-day moving average to $4.66. "I never thought that would have happen," he said.
Najarian said the consumer-based moneycenters like
Bank of America
(BAC) - Get Bank of America Corp Report
and
Wells Fargo
(WFC) - Get Wells Fargo & Company Report
have been working well all week. On the other hand, he said investors should take a look at
Goldman Sachs
(GS) - Get Goldman Sachs Group, Inc. Report
and buy some put protection because it looks awfully weak.
Lee shifted to transports, another strong sector that hit a 2009 high. Terranova said railroads are manging their expenses phenomenally, showing pricing power and restocking inventory for the second half.
But Seymour added a cautionary note, saying rail volumes are still down 18% year over year. He also said he likes
CSX
(CSC)
because it's the cheapest of the bunch.
Moving to the "Obama Trade," Lee wondered whether the Obama could parlay the jobless report to carry out other parts of his agenda like healthcare reform and energy.
John Harwood,
CNBC
political reporter, downplayed the significance of the jobless report for Obama at the polls. He called the report "a sugar high," saying the nation still faces a protracted period of rising jobless rate figures until next spring.
He also said talk about the death of Obama's healthcare plan is premature. "If the market is rallying on the basis that the health plan is dead, it's mistaken," he said, noting the more likely outcome will be passage of a Democratic healthcare plan.
Lee brought in Carter Worth, chief market technician for Oppenheimer Asset Management to assess today's surprising rally. Worth said the S&P's recent rise has been too steep and needs a pause or two.
He also said cable and satellite TV companies have remained unchanged in contrast to the rise in the S&P. He said a good bet in this sector is
Dish Network
(DISH) - Get DISH Network Corporation Class A Report
, which looks strong fundamentally.
Robert Shiller, Yale University professor and co-partner of the Case-Shiller housing index, said the economy shows signs of getting better but there is still a lot of work to do. He said two keys to to watch for in the housing industry are home price appreciation and employment. He said prices would have to rise and employment improve for a housing recovery to gain strength.
Jim Goldman, a
CNBC
reporter based in Silicon Valley, spoke briefly about
Applied Materials
(AMAT) - Get Applied Materials, Inc. Report
and its big push into solar panel production. The company's effort is being aided by the state government, which is investing $3 billion in this area in the hopes of creating about 40,000 new jobs.
With several retailers set to report their earnings next week. Terranova said he likes
Target
(TGT) - Get Target Corporation Report
more than
Wal-Mart
(WMT) - Get Walmart Inc. Report
because it has been more aggressive about pricing. Najarian said he likes Wal-Mart more because of its groceries and electronics.
The panel touched briefly on the private equity space and two hot stocks:
Fortress Investments
undefined
and
Blackstone
(BX) - Get Blackstone Inc. Report
.
Terranova said Fortress has enjoyed excellent returns, while Blackstone posted $180 million in profits in the second quarter. He said the private equity space is looking better with increasing M&A activity. Seymour again struck a cautious tone, saying these companies are still struggling with a lot of deals that were made at peak valuations.
In the final trades, Seymour liked
Archer Daniels Midland
(ADM) - Get Archer-Daniels-Midland Company Report
, while Grasso liked
Macy's
. Terranova was for
McDonald's
(MCD) - Get McDonald's Corporation Report
and Najarian liked
Lazard
(LAZ) - Get Lazard Ltd Class A Report
.
-- Written by David Tong in San Francisco
"Check out
"'Fast Money'Portfolios of the Week" on Stockpickr every Thursday.