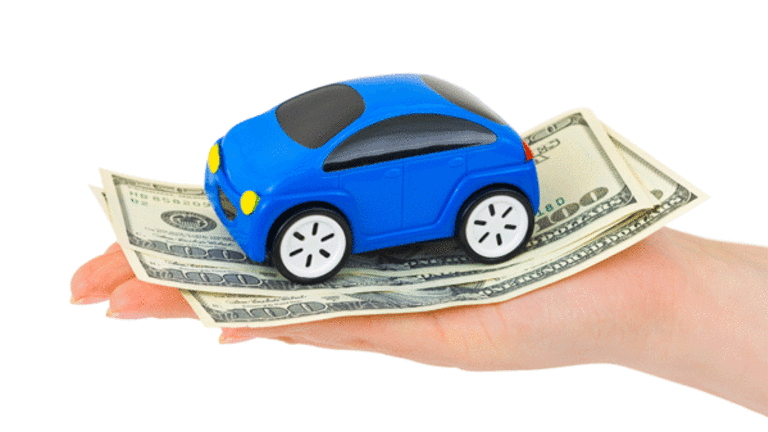 'Fast Money' Recap: Healthy Pullback
Steve Grasso wasn't bothered by today's market decline. He said investors were taking profits.
Steve Grasso wasn't bothered by today's market decline. He said investors were taking profits.
NEW YORK (
) -- The markets closed Friday giving up the gains during the week.
The
Dow Jones Industrial Average
dropped 36.43, or 0.38%, to 9544.20, while the
S&P 500
fell 2.05, or 0.20%, to 1028.93. The
Nasdaq
added 1.04, or 0.05%, to 2028.77.
Guy Adami said on
CNBC
's "Fast Money" TV show that the market should have rallied on the back of the solid earnings reports from
Intel
(INTC) - Get Report
and
Dell
(DELL) - Get Report
. He said the fact that it didn't "scares" him.
Steve Grasso said he would make too much of today's market decline. He said investors are just taking the opportunity at the end of the month to lock in profits.
For a breakout of some stocks from a recent "Fast Money" TV show,check out Dan Fitzpatrick's "3 Stocks I Saw on TV."
3 Stocks I Saw onTV
varconfig = new Array(); config<BRACKET>"videoId"</BRACKET> = 35739495001;config<BRACKET>"playerTag"</BRACKET> = "TSCM Embedded Video Player";config<BRACKET>"autoStart"</BRACKET> = false; config<BRACKET>"preloadBackColor"</BRACKET> = "#FFFFFF";config<BRACKET>"useOverlayMenu"</BRACKET> = "false"; config<BRACKET>"width"</BRACKET> = 265;config<BRACKET>"height"</BRACKET> = 255; config<BRACKET>"playerId"</BRACKET> = 1243645856;createExperience(config, 8);
Joe Terranova said this week's price action supported last week's move up in the S&P to 1015 while the oil-commodities trade held up after last week's reversal.
Jon Najarian said the good news is that the tech sector held up and should benefit from a product upgrade cycle down the road.
Terranova said he dropped out of his position in
Microsoft
(MSFT) - Get Report
when it exhibited "bad price action" by falling below a certain technical range. He said his decision to drop the stock had nothing to do with the company's fundamentals but with technical considerations.
Terranova said he is long
Apple
(AAPL) - Get Report
after the announcement of a deal to bring the iPhone to China. He said the deal will add to Apple's top line.
Melissa Lee, the moderator of the show, said that bank shares ended up higher for the week. Adami said he would get out of bank stocks especially after a report from the Federal Deposit Insurance Corp. noted a dramatic rise in problem banks and loan delinquencies.
Grasso, who invested in
Citigroup
(C) - Get Report
when it was slightly above $4, said the so-called dash-for-trash financials will continue to move up because funds need them in their portfolios for year-end performance purposes. He said these stocks could run for another two months before they get "hit."
Lee countered Adami's argument, saying the shuttering of banks may be a good thing because too many bank charters were given out.
Lee noted that the transports are near a six-month high. Adami thinks the run in
Burlington Northern
(BNI)
is over and sees it trading down to the mid-$70's.
Najarian said
Fedex
(FDX) - Get Report
and
UPS
(UPS) - Get Report
have not been performing well because they haven't done a job of hedging oil when it fell to $40 a barrel.
Lee brought in Paul Miller, an analyst for FBR Capital, who believes the shares of
Fannie Mae
and
Freddie Mac
are heading to zero.
Miller, who has a price target of 50 cents on Freddie Mac, said the companies are in a perilous position with all the money they owe the government and the continuing rise of chargeoffs and non-performing assets.
He said there's investor interest in the stocks now because of the
AIG
(AIG) - Get Report
"situation" and the possibility of a reverse stock split. He said that isn't going to happen because the government knows there is not a lot of value there. He also said the business models for Freddie and Fannie are still two years away.
Laura Tyson, a member of Obama's economic recovery advisory board, told the panel that the consensus view from the recent meeting of economists at Jackson Hole was that the economy was embarked on a recovery that looks weak with downside risks.
Tyson sees a strong second half in 2009, thanks to an inventory rebuild and the strong stimulus coming in. She said more information is needed to see how the economy is functioning
Steve Grasso, said John Paulson, who has established stakes in Citigroup and
Bank of America
(BAC) - Get Report
is now considered the "Warren Buffett of our lifetime." He said hedge funds and mutual funds are watching his moves closely.
Greg Troccoli, director of tech research at Opalesque, had a word of caution for investors. He told them to protect their profits, using as examples
Goldman Sachs
(GS) - Get Report
and
General Electric
(GE) - Get Report
. In the case of Goldman, he said it only makes sense to protect about 30% of your investment in the stock.
Lee brought in Michael Woodhouse, president and CEO of
Cracker Barrel
(CBRL) - Get Report
, which is enjoying a banner year. The stock is up 40% this year. Woodhouse said the company plans to open seven stores in 2010. He said the company has remained true to its brand and is benefitting from its pricing strategy.
In the final trades, Terranova said to invest in China. Adami liked Cracker Barrel. Grasso liked
Apple
(AAPL) - Get Report
. Najarian said Citigroup is a buy.
-- Written by David Tong in San Francisco
"Check out
"'Fast Money'Portfolios of the Week" on Stockpickr every Thursday.
Follow TheStreet.com on
Twitter
and become a fan on