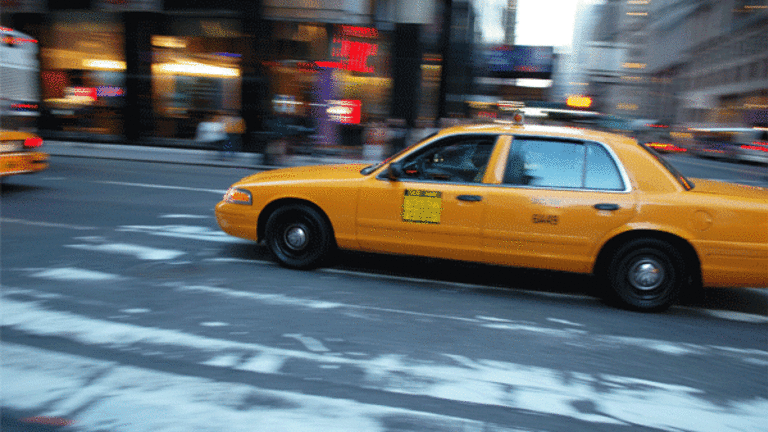 'Fast Money' Recap: Halloween Arrives Early
The trading panel were taken aback by the sharp selloff and sees the market heading lower.
NEW YORK (
) -- Halloween came early as fears of a stronger dollar and weak consumer spending sent the markets crashing.
The
Dow Jones Industrial Average
sank 249.85, or 2.51%, to 9,712.73, while the
lost 29.93, or 2.81%, to 1036.18. The
Nasdaq
dropped 52.44, or 2.5%, to 2,045.11.
Melissa Lee said on
CNBC
's "Fast Money" TV show that stocks suffered their biggest one-day drop since July.
Guy Adami said he found Thursday's big rally "unbelievable" and said today's dropoff is the "beginning" of a drop in the market.
For a breakout of some stocks from a recent "Fast Money" TV show,check out Dan Fitzpatrick's "3 Stocks I Saw on TV."
3 Stocks I Saw onTV
varconfig = new Array(); config<BRACKET>"videoId"</BRACKET> = 47014294001;config<BRACKET>"playerTag"</BRACKET> = "TSCM Embedded Video Player";config<BRACKET>"autoStart"</BRACKET> = false;config<BRACKET>"preloadBackColor"</BRACKET> = "#FFFFFF";config<BRACKET>"useOverlayMenu"</BRACKET> = "false";config<BRACKET>"width"</BRACKET> = 265;config<BRACKET>"height"</BRACKET> = 255;config<BRACKET>"playerId"</BRACKET> = 1243645856;createExperience(config, 8);
Tim Seymour said the market is clearly telling investors there is a rotation going on out of risk to high-quality big-cap stocks. "The small caps were getting crushed," he said. "Every technical has broken down."
Joe Terranova said the market couldn't recover from losses all during the during the week, setting up for what he thinks now will be a larger market decline.
With a 50% jump in volatility, Karen Finerman said investors should be selling some of the protection they own.
Lee said the financials took a drubbing after Calyon Securities analyst Mike Mayo said in a report that he expects
Citigroup
(C) - Get Free Report
to make $10 billion in writedowns in deferred tax assets in the fourth quarter.
Christopher Whalen, managing director of Institutional Risk Analytics, said the information wasn't new but it served as a wakeup call for those who were optimistic about the sector. "There's been enormous denial of offbalance exposures and tax intangibles."
Whalen said the banks missed a chance to build up capital by raising equity when volatility was low. He said it's going to be tough to raise capital next year.
Adami said he would short
Wells Fargo
(WFC) - Get Free Report
. Finerman said she is sticking to her long position in
Bank of America
(BAC) - Get Free Report
.
Lee moved to tech sector, where
Apple
(AAPL) - Get Free Report
had surrendered all of the gains since its earnings report. Adami said Apple will underperform on a lousy tape. Seymour said Apple's move into China with the iPhone is no guarantee that the company will be profitable in its overseas markets.
Terranova said the smartphone trade looks like it's broken, with stocks like
Palm
(PALM)
and
Research In Motion
(RIMM)
down today.
For a chartologist view, Carter Worth, chief market technician for Oppenheimer Asset Management, said there's a good chance the markets will repeat what happened in 2004 when the rally weakened and investors had to pick winners and losers instead of expecting for all stocks to rise.
He said the S&P will be tested at 980 on Monday or Tuesday, adding the market can either go sideways or down from here.
Lee brought in
CNBC
editor Charles Gasparino to talk about the Galleon probe. He said the
Securities and Exchange Commission
is not so much investigating traders but CEOs and executives in Silicon Valley who were limited partners in the hedge fund. He said the Galleon is serving as a "wakeup call" to corporate America to keep quiet about material nonpublic information until it is widely dessiminated.
Moving to the options pit, Lee brought in Mike Khouw, head of derivatives trading at Canter Fitzgerald, to talk about the spike in the Vix. He said people are understandably worried about the Vix, which has hit a three-month high.
He said investors should consider broad market protection and extending insurance to the end of the year.
Lee invited Luciano Siracusano, chief investment strategist for Wisdom Tree Investments, to talk about the volatile emerging markets. He said he would advise investors to lighten in up on the equity risk and get into emerging market currencies like the Chinese yuan, which he said has been a good defensive play for the past year and a half.
In the final trades, Seymour said he would short
Alcoa
(AA) - Get Free Report
to $11.25. Adami said he would short
Wells Fargo
(WFC) - Get Free Report
. Finerman said she would buy
Transocean
(RIG) - Get Free Report
at a 80-handle. And Terranova said he liked
Exxon
(XOM) - Get Free Report
as a defensive play.
-- Written by David Tong in San Francisco
To watch replays of Cramer's video segments, visit the Mad Money page onCNBC
.
"Check out
"'Fast Money'Portfolios of the Week" on Stockpickr every Thursday.
Follow TheStreet.com on
Twitter
and become a fan on