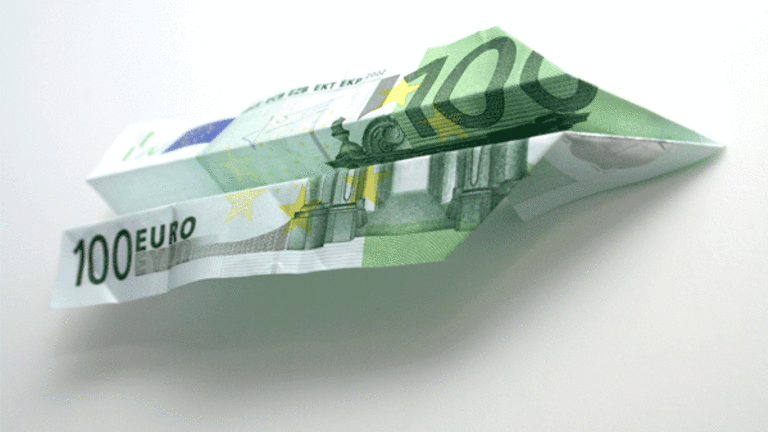 'Fast Money' Recap: Dollar Bulls
Dennis Gartman sees the greenback's rebound lasting.
"Fast Money's" Tim Seymour noted how bullish is it to see the dollar rallying Friday. He also added that the markets have been good, judging from the technicals.
Pete Najarian said the "financials are off a little but it's really all about
Goldman Sachs
(GS) - Get Goldman Sachs Group, Inc. Report
. He said Goldman is showing some weakness as it is down about 2% to $163.57XLF doing fine
Joe Terranova said "building is still going to go on in China," that there will still be a huge demand for various needed commodities such as steel and crude oil. He feels the pull back in commodities could just be temporary.
Quint Tatro does not agree with Terranova and said the "trade does not work on a technical basis for commodities."
Terranova said the pullback in commodities has to do with the speculative selling.
Najarian pointed out that Warren Buffett doubled his share count in a railroad company, saying that Buffett does not believe the rails story is over -- essentially saying there is more upside potential left for companies in railroad sector.
Ratigan mentioned George Soros took a position in
Lehman Brothers
(LEH)
.
Najarian said he thinks
Merrill Lynch
(MER)
is the best play if someone were considering to buy an investment bank. However, he said "while I like Merrill Lynch more than Lehman Brothers, I do see why he would pick up some shares of Lehman."
Seymour said, "I wouldn't be so quick to get in the investment banks."
Ratigan mentioned how Edward Lampert increased his position in
AutoZone
(AZO) - Get AutoZone, Inc. Report
.
Tatro likes AutoZone and said the companies in this sector all pretty much all look "excellent on a technical basis."
Terranova does not find retailers are worth buying due to the difficult market environment. If you want retail, stick to food, like
Kroger
, he said.
Seymour said investors can't play retailers only because gas prices are going down. He said there are other factors to consider such as how personal income has been going down.
Tatro said for investors to "watch XLF, watch the financials" to have a better sense of clarity on how to play the market.
Guest Dennis Gartman said he would be a buyer of the dollar. He does not think the rally in the dollar is short term.
But Gartman later mentioned he is long wheat because it has bottomed and is more likely to rise relative to other commodities.
Richard Galanti, chief financial officer of
Costco
(COST) - Get Costco Wholesale Corporation Report
, said his company has "been able to buck the trend but some bumps have occurred." He believes it is operating quite successfully and stated the gas businesses are driving more business to its Costco stores.
Tatro said the overall market looks good technically, which is why he owns
Ultra S&P 500
(SSO) - Get ProShares Ultra S&P 500 Report
.
Terranova, in the Chart of the Day segment, said that while he accepts crude oil is trading quite bearishly, he feels in the long run it will move higher. He is long crude oil with December 2012 contracts.
Colin McGranahan, an analyst for Sanford C. Bernstein, discussed
Home Depot
(HD) - Get Home Depot, Inc. Report
and
Lowe's
(LOW) - Get Lowe's Companies, Inc. Report
. He is quite bullish on both companies and said that had investors owned Lowe's at the beginning of the year, they would be up 8%. Both Home Depot and Lowe's will be reporting their earnings next week.
Ron Hermance, CEO of
Hudson City Bancorp
(HCBK)
, discussed how his bank is performing exceptionally well, unlike many other banks. He said his bank has a strong financial positioning, and has many borrowers that provided an average down payment of 31% -- which would essentially mean they are far less likely to default on their loans. The company has been able to grow and not suffer from financial meltdown due to not being highly levered to subprime lenders. Hermance feels its strong performance will only continue.
Get your daily dose of Jim Cramer and all the stocks in his head. Sign up for the free Daily Booyah! newsletter by clicking here.
This article was written by a staff member of TheStreet.com.