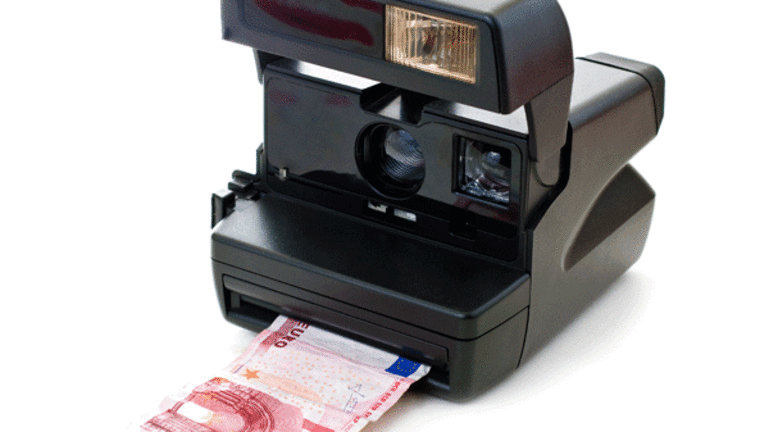 'Fast Money' Recap: Disturbing Signs
The trading panel said today's market action reflects the vulnerability of the economy to oil supply disruptions.
NEW YORK (
) -- The turmoil in the Middle East rattled the markets again Wednesday.
The
Dow Jones Industrial Average
dropped 107.01, or 0.88%, to 12,105.78. The
S&P 500
fell 8.04, or 0.61%, to 1,307.40, and the
Nasdaq
lost 33.43, or 1.21%, to 2,722.99.
Brian Kelly said on
CNBC
's "Fast Money" show that it was a "huge" day for oil as it crossed the $100 barrier. He said he liked the move in grains and bought some shares in
Mosaic
(MOS) - Get Report
and
CF Industries
(CF) - Get Report
as well as corn and wheat.
Paul Sankey, an analyst with Deutsche Bank, said he doesn't expect oil will jump more than $10 in a day or $40 to $50 in four to five months. He said the system can't handle extreme price moves. Long term, he sees the country shifting away from oil to natural gas and other forms of alternative energy.
JJ Kinahan said investors should note that the S&P is drawing near the 1,275 level.
Tim Seymour said today's market action was more than just about the turbulence in Libya. He said a number of companies disappointed and the data points, aside from home sales, were disappointing. He said he was glad to see the rally in grains and energy stocks.
Finerman disagreed, saying today's action was about the unrest in the Middle East and the threat of oil supply disruption. "It wasn't that long ago that oil spiked and look what that did to the economy and what it did to earnings. It's a spooky situation."
But Seymour insisted the Middle East situation was not that significant and that investors just used the situation as an "excuse" to take profits in a market that is stretched.
Jon Najarian said there were merits in both views. He said he expects market gyrations to continue because of the unrest in the Middle East.
Najarian said he was amazed at the jump in the fertilizer stocks, adding he bought some shares in Mosaic. He said the market turned around after the S&P managed to bounce off 1,300.
The show was interrupted by a speech by President Barack Obama on the Libyan situation. After the speech,
CNBC
's chief Washington correspondent John Harwood said the president's cautious message did not include a set of sanctions or other steps. He also said Obama seemed determined to be taking steps to work with the rest of the international community in speaking with one voice.
If the Middle East is too shaky to rely on for oil, what other spots in the world are there to turn to. Seymour said he liked Brazil and predicts
Petrobras
(PBR) - Get Report
will double production by 2020.
Seymour said he is worried about this country's reliance on fossil fuels. He said he thought America learned its lesson in 2008 when oil spiked. Now, he said the U.S. is in a precarious situation in the Middle East where it finds itself unable to talk to people in Libya, Algeria and Egypt.
As for trades, Kinahan said he liked the integrated names like
Exxon Mobil
(XOM) - Get Report
and
Chevron
(CVX) - Get Report
.
Finerman said she liked Canadian Oil Sands, which she said has an expensive cost structure but will benefit from high oil prices.
Seymour said investors should also be looking at alternative energy plays like solar and nuclear power.
With skyrocketing oil prices, natural gas is getting a good second look. On a day when his company's earnings beat Street estimates, Aubrey McClendon, CEO of
Chesapeake Energy
(CHK) - Get Report
argued forcefully for natural gas. He said it's the only scalable, affordable alternative that is one-fourth the price of oil, clean and made in the U.S.
He said the federal government and Congress need to step up and back natural gas as a viable alternative.
Simon Hobbs, the moderator of the show, noted that
Priceline
(PCLN)
was surging in afterhours trading on a 75% jump in profits in the fourth quarter and a strong revenue forecast. Najarian said hedge funds and mutual funds are into the stock, but he said it's difficult for retail investors to be interested in a stock that's trading at $459.
Taking a look at sectors with pricing power, Finerman came up with
Macy's
(M) - Get Report
. She said Macy's is an enormous player that can cut a pretty good deal, with $25 billion in revenue a year. She said the retailer also has a sizable private label business that helps its margins.
Even if it were not to have margin growth, Macy's is a good stock to get for its purchasing power, valuation and balance sheet, she maintained.
In the Tweet the Street section, Kelly said there was a lot of discussion about the underperformance of the gold miners. He said he would rather be in gold itself through
SPDR Gold Trust
(GLD) - Get Report
or
iShares Comex Gold Trust
(IAU) - Get Report
than in the
Market Vectors: Junior Gold Miners
(GDXJ) - Get Report
.
When oil rises faster than the price of gold, the junior miners don't do as well, he said.
Doug Kass, a RealMoney Silver contributor at
offered four tips to investors to protect themselves from a volatile, inhospitable market.
First, investors should maintain above-average cash reserves. Second, they should buy protection through options. Third, they should diversify along industry and sector lines, putting no more than 10% in any industry and no more than 5% in any single company. Fourth, they should check the fundamentals of a stock, not the price action.
He said investors should avoid long and short momentum plays.
Kass said he liked consumer, non-durable trades like
Colgate
(CL) - Get Report
,
Clorox
(CLX) - Get Report
and
Procter & Gamble
(PG) - Get Report
.
Finally, Kass sees the market treading sideways and closing the year at the same place where it started the year. He said the market is suited for fast money traders and not buy-hold traders.
Commenting on
Apple
's
(AAPL) - Get Report
annual shareholders meeting today, Najarian said he was impressed with the sale of 4.8 million iPads in nine months and an analyst forecast that 100 million iPhones will be sold next year.
He said that chip suppliers like
Atmel
(ATML)
and
Skyworks Solutions
(SWKS) - Get Report
SWKS stand to benefit from the sales boom.
In the final trades, Najarian said he liked Mosaic. Seymour said he was shorting
Mechel Steel Group
(MTL) - Get Report
to $26.50. Kinahan said he also liked Mosaic and Monsanto. Finerman liked
Corning
(GLW) - Get Report
and was bullish on iPads. Kelly said he liked the fertilizer trade and Mosaic.
--Written by David Tong in San Francisco.
To contact the writer of this article, click here:
David Tong.
To follow the writer on Twitter, go to
http://twitter.com/davidtong.
To submit a news tip, send an email to:
tips@thestreet.com.
To watch replays of Cramer's video segments, visit the Mad Money page onCNBC
.
Follow TheStreet.com on
Twitter
and become a fan on