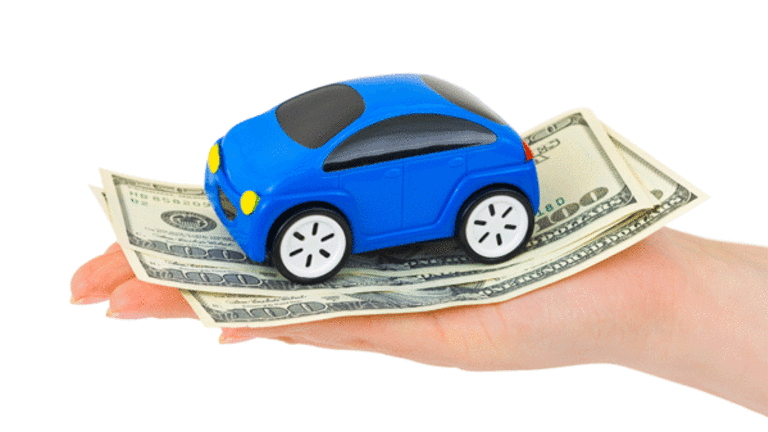 'Fast Money' Recap: Discounting the Fed
The trading panel says today's rate hike didn't do much to move the markets.
The U.S. stock market finished Wednesday to the downside, as stocks gave up early gains after a Federal Reserve meeting drew to a close.
On
CNBC's
"Fast Money" TV show, Pete Najarian observed a late selloff in the financials. He noted that the
Financial Select Sector SPDR
(XLF) - Get Financial Select Sector SPDR Report
reached $27 for the seventh time now but pulled back again. The market has found a range, he said.
Citigroup
(C) - Get Citigroup Inc. Report
was what held the fund back, he said.
Jeff Macke said the Fed news wasn't that important. He said the market tried to rally Citi on news that it was raising capital, but failed. He said that dilutive action will weigh on a stock. This selloff wasn't terrible after this good month, he said.
Guy Adami said he believes the market will trade lower tomorrow. Karen Finerman said that April had been a good month after the
Bear Stearns
( BSC) fire sale provided a bottom to the market. She said that after an enormous runup, investors should relax. Najarian said that the April rally didn't feel so great because the market had been so low in advance of the Bear Stearns news.
3 Stocks I Saw on TV
var config = new Array(); config<BRACKET>"videoId"</BRACKET> = 1531241323; config<BRACKET>"playerTag"</BRACKET> = "TSCM Embedded Video Player"; config<BRACKET>"autoStart"</BRACKET> = false; config<BRACKET>"preloadBackColor"</BRACKET> = "#FFFFFF"; config<BRACKET>"useOverlayMenu"</BRACKET> = "false"; config<BRACKET>"width"</BRACKET> = 265; config<BRACKET>"height"</BRACKET> = 255; config<BRACKET>"playerId"</BRACKET> = 1243645856; createExperience(config, 8);
Microsoft
(MSFT) - Get Microsoft Corporation Report
held a board meeting to try to figure out a strategy for its proposed acquisition of
Yahoo!
(YHOO)
. Macke said the rumor on the Street is that Microsoft will appeal for board membership or else walk away. He likes this strategy more than a raise of Microsoft's bid for Yahoo!.
Finerman said she'd prefer if Microsoft took its offer directly to Yahoo! shareholders. Macke said that Yahoo! directors were asking too much when they said they were looking for $39 to $40 a share. He reminded viewers that before the bid Yahoo! traded at around $18 or $19.
Najarian said he's still willing to allow the deal to drag out and play Yahoo! options by selling calls. He said he thinks Microsoft needs Yahoo! more than investors believe because of
Google's
(GOOG) - Get Alphabet Inc. Report
dominance over the Internet.
Google shares traded 3% higher today on a statement from CEO Eric Schmidt that its YouTube video service is making money. Finerman said YouTube carries few costs.
Macke said he likes YouTube as a product, but he's skeptical that the site will produce meaningful revenue for Google. He said good stocks find reasons to go higher, and that's what happened with Google.
Najarian pointed out that comScore data on paid clicks has been wrong, and said investors are beginning to realize that Google's 27 price-to-earnings ratio makes it one of the cheapest stocks in its space. He advised viewers to wait for pullbacks.
Macke said that bad news for Yahoo! has also been good for Google.
Checking the Oil
In energy,
Exxon Mobil
(XOM) - Get Exxon Mobil Corporation Report
raised its dividend and crude oil broke through the $114 mark.
Adami said that he doesn't expect Exxon's earnings to be great but said the company will likely beat. He said he'd rather play oil services names like
Halliburton
(HAL) - Get Halliburton Company Report
.
Najarian pointed viewers toward natural gas. He said
Apache
(APA) - Get APA Corporation Report
reports tomorrow morning. He said there's been a big run in that name and in
Chesapeake Energy
(CHK) - Get Chesapeake Energy Corporation Report
. He said
ConocoPhillips
(COP) - Get ConocoPhillips Report
is on the top of Goldman Sachs' conviction buy list among integrated oil companies.
Najarian also pointed out that
First Solar
(FSLR) - Get First Solar Inc. Report
is an efficient company and its price is right. Macke said that if crude breaks down, then solar names will get "destroyed" by investors.
Starbucks
(SBUX) - Get Starbucks Corporation Report
announced it would make smoothies for the summer as part of its revised business plan. Macke scoffed at the idea, saying it was diametrically opposed to the direction the company should be going in.
Najarian noted heavy call activity in
Giant
(GA)
. He said the online gaming company looks good here.
General Motors
(GM) - Get General Motors Company Report
shares rose 9% on an earnings beat. Adami pointed out that the company actually posted a better-than-expected loss. The stock has been on fire, he said, but he'd rather be in
Ford
(F) - Get Ford Motor Company Report
, which actually makes a profit. He also said he likes
Borg Warner
(BWA) - Get BorgWarner Inc. Report
.
What's Ahead for the Fed
The traders welcomed Joe LaVorgna, chief economist at Deutsche Bank, to the show to discuss today's Fed action and other economic data. LaVorgna said that he believes the Fed isn't done cutting rates and that he interprets statements from the central bank as hawkish. He pointed out that another weak employment report next month could be cause for another reduction in rates come June. He said that mortgage rates need to come down or else the recent recovery will prove tame.
The traders then turned to
Gartman Letter
author Dennis Gartman to talk about commodities. Gartman said gold can't make new highs and has failed very badly. He said wheat has stopped rising about a month and a half ago and there has been panic in the rice market. He said that the decade-long bull market in commodities isn't over, but the recent six-month bubbly rally is probably done. He said he likes natural gas relative to crude oil but he isn't aggressive on the long side of natural gas.
Gartman further predicted that the dollar would strengthen against the euro and said the Fed has handled the recent credit crisis admirably. He said the current trend in stocks is up.
Big Citi
The traders discussed whether it is now time to buy Citigroup. Finerman said that she thinks she missed the bottom but she's started building a position. She noted that the combination of writedowns and raising of capital has been huge. She said that the company has been able to raise money more cheaply lately and that, combined with the Fed cuts and a potential revaluation of assets could bring the stock higher.
Adami said the stock is up 40% since March. He also said that he thinks Meredith Whitney, an influential analyst of financials at Oppenheimer, has probably overplayed her hand. He predicted the stock would trade above $30 when Whitney flips her rating of Citigroup to a positive one.
Macke said that Finerman's play would be good in the long term, but in the meantime shareholders are likely to get pummeled as Citi continues to raise equity and dilute the value of the stock.
TheStreet.com
contributor Doug Kass emailed the program to voice his agreement with Finerman. Najarian agreed as well, saying he bought some Citigroup shares today.
Ma Bell Speaks
A 3G iPhone looks to go on sale this summer.
AT&T
reportedly will offer a subsidy that will price the new iPhones around $200. Najarian said the deal would be phenomenal for
Apple
(AAPL) - Get Apple Inc. Report
, and not too bad for AT&T, which will quickly recoup the subsidy.
Adami said he thinks that AT&T may be a good play, currently trading at 11 times forward earnings.
Macke voiced concern about pricing battles among AT&T,
Verizon
(VZ) - Get Verizon Communications Inc. Report
and
Sprint
(S) - Get SentinelOne Inc. Class A Report
.
Trader Radar
Buffalo Wild Wings
(BWLD)
traded on unusual volume today.
The traders discussed the merits of the rhyme "Sell in May / Go away." The Dow typically remains flat from May until October, but this year might be different, the traders said.
Adami said the rhyme works.
Jon Najarian joined the show to disagree with Adami. He said that there will be great opportunities as the weak-dollar trades unwind as the Fed finishes cutting rates. He said there will probably also be good short-side opportunities in
Deere
(DE) - Get Deere & Company Report
and
AgCo
(AG) - Get First Majestic Silver Corp. (Canada) Report
. He said Wal-Mart and
Home Depot
(HD) - Get Home Depot Inc. (The) Report
will continue to lead stocks higher.
Macke recommended taking gains in Wal-Mart.
Tim Seymour joined the traders to talk about implications of a dollar rally for emerging markets. He noted a massive rally in Brazil markets, which he said was likely short covering. He said the
iShares MSCI Brazil
(EWZ) - Get iShares MSCI Brazil ETF Report
was up huge today. He
Banco Bradesco
(BBD) - Get Banco Bradesco Sa American Depositary Shares Report
and
Uniao de Bancos Brasilieros
( UBB).
Final Trade
Macke said to sell Starbucks. Adami chose
Cisco
(CSCO) - Get Cisco Systems Inc. Report
. Finerman picked Citigroup. Najarian selected Chesapeake Energy.