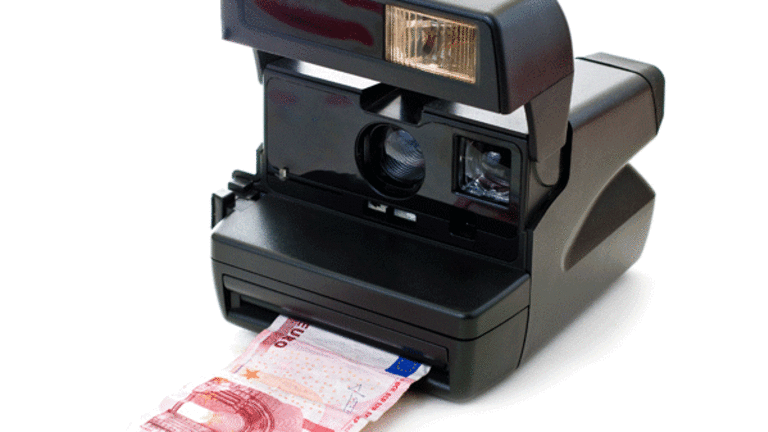 'Fast Money' Recap: Dangerous Market
The trading panel finds sanctuary in some regional banks.
Dylan Ratigan hosted CNBC's "Fast Money" Monday night. He started the show with a discussion of the trading action intraday for the S&P 500 which saw one of the biggest one-day drops ever in market history. He explained that the market traded up off the lows on speculation that all central banks will act together to stop the global meltdown.
Ratigan mentioned breaking news that the
Federal Reserve
will now potentially look at getting into unsecured lending in the commercial paper market. He said the commercial paper market has dropped $95 billion in the last few weeks.
CNBC's
Steve Liesman joined the traders to discuss the breaking news. He said the Fed has talked to market participants to take additional measures to support the unsecured commercial paper market. He says the new measures will most likely involve the Treasury and Fed in some combination. "It's unclear if these measures will involve direct purchases, outright lending or access to the window," he added. Liesman says the Fed has never ventured into this business until now.
Karen Finerman says the Fed is stepping in to try and restore normalcy to the credit markets. "Anyone who has short-term paper is getting fearful that commercial paper markets might be closed to them," she said. Jeff Macke says this isn't a sign of confidence and it's not a solution to the problem. "This is another incremental action, and we aren't doing these things smart," he added.
Ratigan asked the traders how the traded today's dangerous stock market. Pete Najarian said he is holding on to the regional banks because they will have the "opportunity" going forward. He says the big banks will gobble up names like
National City
( NCC),
Wachovia
(WB) - Get Report
and
Regions Financial
(RF) - Get Report
. "I would still buy these names through options or with buying the stocks outright," he added.
Guy Adami says there is value in names like
Burlington Northern Santa Fe
( BNI) and
MasterCard
(MA) - Get Report
. He pointed out that both stocks traded up today. "Don't race into these things, but maybe there is some value here," he said. Macke told viewers he bought BNI and
McDonald's
(MCD) - Get Report
today.
Najarian said to look at
U.S. Bancorp
(USB) - Get Report
,
Wells Fargo
(WFC) - Get Report
,
JPMorgan Chase
(JPM) - Get Report
and
Citigroup
(C) - Get Report
which all had bullish reversals on the day. "In the long run they all tend to win," he said.
Ratigan mentioned that
Bank of America
(BAC) - Get Report
traded down in after-hours trading after the bank missed on earnings and cut its dividend. "If your financials are so bad that you have to cut your dividend in the next 36 hours, than you probably shouldn't be making massive acquisitions even at reduced prices," Macke said. Finerman says it's good that BAC cut their dividend because that capital can be used elsewhere.
Uncertain Times
Bill Fleckenstein of Fleckenstein Capital joined the traders to discuss the credit and housing crisis. He said it's difficult to have a strong opinion about where we might be heading, given that there are so many moving parts that the government is throwing at the markets.
"The economy was never as strong in the last up-cycle as everyone had thought because it was fueled by taking money out of your house and real estate oriented jobs," he said. He says he doesn't know how this plays out because the Fed's balance sheet can't be unlimited. "I don't know what the law of unintended consequences has in store, but I am sure it's something," he added.
Fleckenstein said he has cut his short positions back dramatically and has a lot of cash on hand. "I guarantee you the government will create another epic problem with what they're doing," he said.
He told viewers he's still short
IBM
(IBM) - Get Report
because all of its customers are in trouble. He also said he isn't short
Apple
(AAPL) - Get Report
or
Cisco Systems
(CSCO) - Get Report
, but he wouldn't risk his money on the long side with the stocks either.
Icahn Fights Back
Legendary investor Carl Icahn joined the traders to discuss the crazy action in the stock market today. Ichan said we have some major problems with the banks. "I don't think we will see a loosening up of loans for a long time," he said. Icahn says the real problem is the way we hold our managements accountable in this country. "It's like asking the proverbial fox to guard the henhouse," he said.
Ichan said he is starting a cause called the United Shareholders of America to fight in Washington to change the rules on how corporate management in America operates.
Technical Take With Worth
Carter Worth joined the traders to discuss the technical outlook for the stock market. Worth said be careful what you wish for in this market. He says we blew through the 2003 lows, and now the market is trading at what should be some decent support. "We're making the case here that we're in the capitulation phase, and after that we will get apathy," he said.
Final Trade
Macke picked McDonald's. Finerman said buy
Diageo
(DEO) - Get Report
. Adami likes
Jefferies
(JEF) - Get Report
. Najarian recommended
Biogen
(BIIB) - Get Report
.
This article was written by a staff member of TheStreet.com.