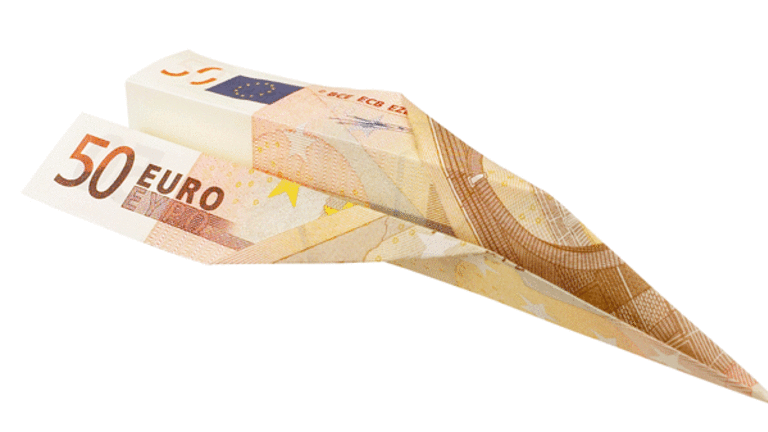 'Fast Money' Recap: Capital Ideas
In this special edition, the trading panel looks at the state of the market in a time of transition.
Dylan Ratigan hosted a special CNBC "Fast Money" show Friday night live from Washington, D.C. He began the show with a discussion of President-Elect Barack Obama's speech. Karen Finerman said Obama made it clear that nothing bad that happens before Jan. 20, 2009, is his fault. Jeff Macke said it was a disappointing start from Obama because he didn't explain how he plans to fix the nation's problems. Tim Seymour said the market was expecting a lot from Obama, but by the time he was done speaking, the S&P 500 fell 17 points.
Ratigan asked the traders how they deal with allocating capital in an environment that is filled with "imperfect information." Pete Najarian explained that Wall Street has never liked unknowns. He says "the unknown is what will keep the volatility at higher levels." Najarian said the stock market rally today was led by the agriculture, steel and coal stocks, but the financials didn't move at all.
Macke pointed out that
Goldman Sachs Group
(GS) - Get Goldman Sachs Group Inc. (The) Report
and
Citigroup
(C) - Get Citigroup Inc. Report
closed on their lows.
Ratigan asked the traders what they thought about the news that
General Motors
(GM) - Get General Motors Company Report
might go bankrupt by the end of the year. Adami said the $7 billion burn rate at General Motors is unacceptable. Finerman says, "What is the plan, and what is the bailout going to do for them?" Macke explained that the bailout money is contingent on General Motors making environmentally friendly cars. Seymour says "the problem with General Motors is they are taking advantage of a crisis to go throw the kitchen sink in."
Ratigan questioned the trades on how they plan to invest assets with the knowledge that the economy is going to slow and that we are going to see tremendous job losses. Seymour said the market has priced in tremendous weakness earnings and commodity weakness in the emerging markets. He pointed out that a lot of emerging-market companies are trading at cash levels. He told viewers to look at
ArcelorMittal
(MT) - Get Arcelor Mittal NY Registry Shares NEW Report
which is down 80% and is trading at 3 times next year's numbers.
Najarian said investors should stay clear of the emerging markets. He says "look at engineering stocks like
Fluor
(FLR) - Get Fluor Corporation Report
,
KBR
and
Foster Wheeler
undefined
for the long term."
Macke said 2008 will go down in history as the year long-term investing has died as a thesis. He says to "stay on the sidelines, or take advantage of the volatility." Finerman said that if you want to make a bet on ArcelorMittal, then hedge it with the
United States Oil Fund
(USO) - Get United States Oil Fund Report
. She says "if Mittal trades down, then oil will trade down."
Ratigan reported that Korean automaker
Hyundai Motor
is in talks with the private-equity firm Cerberus about buying all or part of
Chrysler
. Adami says "forget about Chrysler and Cerberus."
Stimulus Time
Keith Hennessey, assisted to the president for economic policy joined the trades to talk about the possibility of another economic stimulus package. He said he doesn't see another stimulus packaging happening. He explained that what we need right now is to get the credit markets going again and implement the $750 billion TARP plan. He says "we need to focus on immediate problems like the financial institutions, not raising taxes and getting free trade agreements done."
Richard Brown, FDIC chief economist joined the traders to talk about how to keep people in their homes. He said the FDIC is moving proactively to help modify troubled mortgages. He says "right now we have a crisis where the foreclosure problem is getting worse and not getting better." He explained that we need to get in front of the foreclosure problem by modifying loans to make them more affordable, so it will relieve the downward pressure on the housing market.
Jon Najarian joined the crew to discuss how Obama can gain the stock market's trust. He said the market liked what it heard from Obama today. He mentioned that Obama's economic team is a "dream team." He says "Obama will use the group of 17 as a sounding board, rather than just floating trial balloons." Najarian said Larry Summers will be the next secretary of the Treasury. Adami said it will be Timothy Geithner.
Final Trade
Jon Najarian picked
Ameriprise Financial
(AMP) - Get Ameriprise Financial Inc. Report
. Macke reiterated
Burlington Northern Santa Fe
( BNI). Seymour selected
Anheuser-Busch
(BUD) - Get Anheuser-Busch Inbev SA Sponsored ADR (Belgium) Report
. Adami went with
Greenhill
(GHL) - Get Greenhill & Co. Inc. Report
.
Finerman said she is short
Vornado Realty Trust
(VNO) - Get Vornado Realty Trust Report
. Pete Najarian said to buy
Energy Conversion Devices
( ENER) on a pullback.
This article was written by a staff member of TheStreet.com.