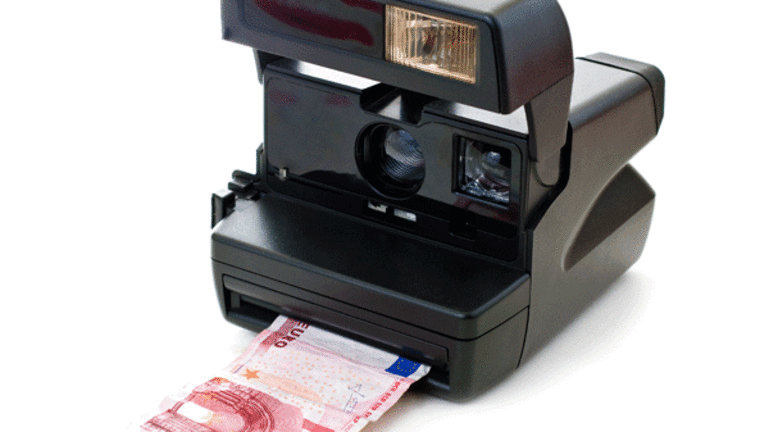 'Fast Money': Will Amazon Crush Apple Tablet?
Members of the trading panel discuss whether Amazon.com can hold its own against Apple in the tablet wars.
NEW YORK (
) -- Stocks
staged a modest rally on Tuesday
, gaining for a third straight session after the minutes of the latest
Federal Reserve
meeting showed the central bank was mulling more aggressive action than previously thought to combat weakness in the economy.
The
Dow Jones Industrial Average
finished up 21 points, or 0.2%, at 11,560. The
S&P 500
rose 3 points, or 0.2%, to close at 1213, and the
Nasdaq
gained 14 points, or 0.6%, to settle at 2576.
For a breakout of some stocks from a recent "Fast Money" TV show, check out Dan Fitzpatrick's "3 Stocks I Saw on TV."
3 Stocks I Saw on TV
var config = new Array(); config<BRACKET>"videoId"</BRACKET> = 1124535169001; config<BRACKET>"playerTag"</BRACKET> = "TSCM Embedded Video Player"; config<BRACKET>"autoStart"</BRACKET> = false; config<BRACKET>"preloadBackColor"</BRACKET> = "#FFFFFF"; config<BRACKET>"useOverlayMenu"</BRACKET> = "false"; config<BRACKET>"width"</BRACKET> = 265; config<BRACKET>"height"</BRACKET> = 255; config<BRACKET>"playerId"</BRACKET> = 1243645856; createExperience(config, 8);
Melissa Lee, the host of
CNBC's
"Fast Money" show, started out asking the panel about the divisions revealed in the minutes of the latest Federal Open Market Committee on August 9. The meeting was more contentious than previously thought, and it was found that some panel members were strongly in favor of taking aggressive action to address the recent weakness in the economy and stave off the possibility of a double-dip recession.
Steve Grasso said that Goldman Sachs "called it" last week, attributing the recent run-up to the rebalancing of pension funds.
"I think that's been a large part of what we've seen the last few sessions," Grasso said. "We're a bit overbought now."
Guy Adami pointed out that at Tuesday's high of 1220, the S&P 500 had staged a 50% correction from its recent low, but he was still a bit skeptical of the move.
"I'm in the Steve Grasso camp," he said. "I think you have to take some profits if the market continues higher from here."
Tim Seymour was asked about what he thought hedge funds were doing, and said he didn't think they were really participating in this rally.
"I don't think hedge funds have been very active of late," he said. "This market is about gaming the Fed right now, and that's not what I do."
Steve Grasso pointed out the low volume this week, saying the market was lifting on air.
Dr. Jon Najarian noted the bullish action in gold, which has quickly climbed back toward recent highs. "Everyone is buying gold right now," he said, noting the strong volume in the precious metal should promote further gains. "We can float to the upside from here," he added.
Guy Adami made a quick detour to note that a favorite of his,
Church & Dwight
(CHD) - Get Church & Dwight Co., Inc. Report
, a maker of household and personal care products whose brands include Arm & Hammer and Oxiclean, hit another all-time high.
Tim Seymour then said it's notable that the surge in equities has come amid widening in credit default swap spreads.
"Anyone I talk to on the credit side is shaking their head in disbelief about this rally," he said.
The situation in Europe warranted a brief discussion at this point, as Steve Grasso said, despite all the worries about conditions across the pond, he's heard from iShares that money is flowing back into Europe of late, mostly into equities.
Dr. Jon Najarian said Germany was a buy at current levels, the country's big-cap companies especially.
Tim Seymour disagreed, however, saying the DAX is the ultimate global growth proxy, and given his doubts on that front, he'd stay short.
Carl Icahn's activities of late were then dissected. Icahn has agreed to exit his investment in
Lions Gate Entertainment
(LGF)
after much contentiousness, and stepped up efforts to force a deal for
Clorox
(CLX) - Get Clorox Company Report
, saying he'll pay $78 per share for the company if it doesn't fetch more in an auction.
Guy Adami said Icahn moving away from Lions Gate was a positive for the stock, given how acrimonious the situation had grown. "This is an opportunity to get back into this name," he said.
The possibility of a double-dip recession was discussed next with Mark Zandi of Moody's Analytics appearing as a guest. Asked about the FOMC minutes, he expressed surprise the central bankers seem to be lowering growth expectations.
"I think they are setting themselves up for further easing," Zandi said, adding he expects that "ultimately we'll see another round of QE but not until at least early next year."
Guy Adami asked Zandi for his take on the poor read on consumer confidence for August. The number was well below expectations, coming in at the worst level since April 2009.
"I think the wind has been knocked out of people," Zandi said. "They are shell-shocked after everything that followed the nonsense around the debt ceiling."
Tim Seymour brought up the idea of consumer negativity becoming a self-fulfilling prophecy, juxtaposing the volatility in the stock market against a lack of confidence in the government and asking which was causing the other.
Zandi echoed his belief that people are spooked right now, and said he believes there's a real chance that the U.S. economy could fall into recession in the next 6-to-12 months.
The panel turned its attention to
Amazon.com
(AMZN) - Get Amazon.com, Inc. Report
next, weighing in on a bullish report on the stock from Forrester Research, which estimates the company could sell as many as five million tablets in the fourth quarter, assuming the product launches as expected and supplies are adequate.
Melissa Lee asked the group if they felt Amazon.com had a real chance to take a bite out of
Apple
undefined
.
Dr. Jon Najarian didn't think so, saying the Kindle hasn't been able to penetrate China. "Without China, I don't think they can meet that number," he said, adding that a lot will also depend on what the tablet product ends up looking like, if it has a color screen, etc.
Steve Grasso was more bullish, calling Amazon.com a "formidable competitor" for Apple, and saying he believes the cloud aspect of Amazon.com's business will be important.
Tim Seymour sat in the middle, saying the argument about whether Amazon.com will be able to hold its own against Apple is compelling, but that the stock is overvalued, with a trailing PE ratio of 93. "I don't think the rally in the stock is sustainable at these levels," he said.
Neil Herman, an analyst at Ticonderoga Securities, was next brought on to discuss
Microsoft
(MSFT) - Get Microsoft Corporation (MSFT) Report
, with the main focus of his appearance being on whether a dividend increase would be forthcoming since the company has a below-average payout.
Herman argued that Microsoft should double its dividend next month from its current annual payout of 64 cents a share, which provides a forward yield of 2.5% at current levels. "I don't know if they will, though," he said.
The prospect of a one-time dividend payout wasn't appealing to Herman, who said this doesn't usually do much to help the stock.
Dr. Jon Najarian didn't really care one way or the other, saying he's a trader, not an investor, so all he would really do is trade the news if it came. Tim Seymour said he didn't expect a significant boost because he believes that would be akin to waving a white flag for the company because it would be giving back money to shareholders, rather than spending it to enhance its competitive position. "They won't do it," he concluded.
The homebuilders got some play late in Tuesday's show as both
KB Home
and
Pulte Homes
(PHM) - Get PulteGroup, Inc. Report
have gained ground of late.
Najarian said people have been underweight the sector for a long time and are now trying to get back in it.
Seymour said the move started as a "huge short squeeze" with institutions who were short these stocks taking advantage of the volatility earlier in August to cover.
Daniel Niles, co-chief investment officer at AlphaOne Capital Partners, was talking technology next, saying this is one of the riskiest times of the year for the sector. "The September quarter is always the most back-loaded of the year," he said.
While he was generally bearish about both the back-to-school season and holiday shopping, Niles said his firm still likes Apple, although they've hedged their bet a bit as of late. He also mentioned
RF Micro Devices
(RFMD)
, saying there's some talk of the company being named an Apple supplier, and that the negativity surrounding the stock is drawing the firm's attention.
The PC companies, however, were a no-go for Niles, who said he's short some of the names in the space.
The panel then discussed a pair of Twitter comments, with Guy Adami agreeing that stocks are in the midst of a secular bear market, and Michael Khouw of Cantor Fitzgerald shooting down the idea that
Bank of America
(BAC) - Get Bank of America Corp Report
could climb back above $15 by New Year's Day.
The "Final Trade" segment was short and sweet. Seymour said he'd be selling the
Emerging Markets ETF
(EEM) - Get iShares MSCI Emerging Markets ETF Report
on Wednesday. Adami agreed, adding that he likes
Halliburton
(HAL) - Get Halliburton Company (HAL) Report
, while Steve Grasso said he wouldn't be buying right now because it's the end of the month.
--
Written by Michael Baron in New York.
>To contact the writer of this article, click here:
Michael Baron
.
To submit a news tip, send an email to:
.
To watch replays of Cramer's video segments, visit the Mad Money page on CNBC
.
Follow TheStreet.com on
Twitter
and become a fan on
Disclosure: TheStreet's editorial policy prohibits staff editors, reporters and analysts from holding positions in any individual stocks.