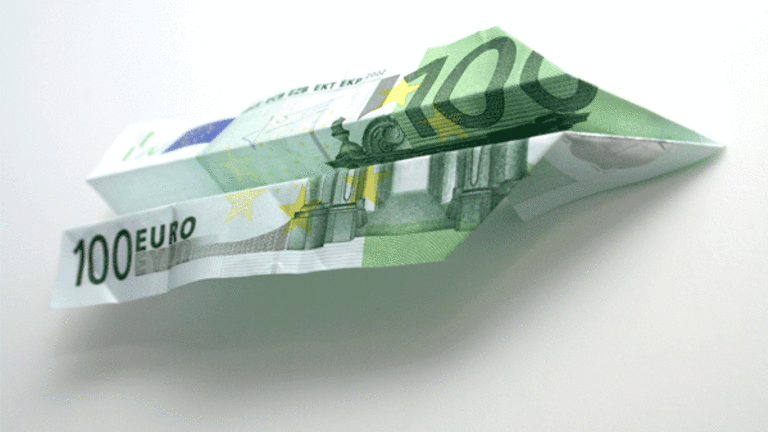 'Fast Money' Recap: Bracing for Change
The trading panel discusses how the financial markets are likely to view the election results.
Dylan Ratigan hosted CNBC's "Fast Money" show Monday night. He kicked off the show with a discussion of the reduced volatility in the stock market for a third day in a row. Guy Adami said the "new norm" could be volatility at 45 or 35.
Jeff Macke says, "Now the market crisis is that it's so slow, people are going to tune out." Karen Finerman mentioned that she is delighted to see the decrease in volatility. She says, "Hopefully we will get back to a market that focuses on fundamentals." Tim Seymour explained that today's ISM and PMI numbers were horrendous. He says, "Every major house on Wall Street reduced economic growth numbers for the fourth quarter and for 2009."
Ratigan asked the traders how they go about evaluating and integrating the possibility of more bad economic data compared with current stock prices. Finerman told viewers to focus on the balance sheet. She says, "Anyone who can withstand further deterioration in the economy is where I feel more comfortable."
Macke said to avoid the value traps with low price-to-earnings ratios in the coal and steel sectors. He says, "The trailing earnings are fine, but the forward earnings are much too high as the economy comes to a halt." Adami said it feels like this market is pricing in a "this-time-next-year recovery." Seymour said that emerging markets like India and China can be played now.
Ratigan moved the discussion to
General Motors
(GM) - Get General Motors Company Report
, which reported a 47% drop in October sales. Macke told viewers to short
Toyota Motors
(TM) - Get Toyota Motor Corporation Report
as it gets back into the mid-$70s and low $80s with a stop at $85. He says "the fundamentals at Toyota are an absolute disaster." Seymour said one short to be careful with is
Volkswagen
(VLKAY)
.
Ratigan mentioned that
Goldman Sachs Group
(GS) - Get Goldman Sachs Group Inc. (The) Report
reported a fourth-quarter loss today. He suggested that Goldman Sachs could be busted as a business. Macke said that Goldman has problems and investors should walk away. Finerman says "Goldman's valuation is down significantly, but it's still too early to understand what their business model is." Seymour told viewers to watch for consolidation among smaller European banks.
The traders switched the conversation to the continued selloff in crude oil. Seymour told viewers that you tend to see oil bottom going into the best season. He says "the market isn't convinced that OPEC is in charge here." Finerman said she likes the trade of getting long some of the oil equity names and shorting the
United States Oil Fund
(USO) - Get United States Oil Fund LP Report
or
Oil Service HOLDRs
(OIH) - Get VanEck Oil Services ETF Report
.
Joe Terranova joined the gang to discuss what the market will do come Wednesday once the election is over. He said that for the financial markets, you want to see Obama win in landslide. He says "Obama coming in with a landslide victory will give the market a momentary feeling of change." He said the market will get a little bit of a bounce that will most likely be met by selling. He pointed out that the market that fears Obama the most is oil. He says "Obama will use the strategic petroleum reserve on any significant oil rally." Finerman said the market would like best "a little bit of gridlock."
Election Bets
Tom Rietz, co-director of Iowa electronic markets, joined the traders to discuss the presidential election. He said right now there is a 99% probability that both the House and Senate will be controlled by the Democrats. He also said the probability for a Democratic gain is 97% in the house and 99% in the Senate.
Laffer Tax
Arthur Laffer, chairman of Laffer Associates, joined the crew to discuss his views on what the future should look like for taxes. He said that if we could reform tax policy, we should move to a low-rate flat tax. He says "we should get rid of all federal taxes and just have taxes on business net sales and adjusted gross income." He explained that a low-rate flat tax will provide people with the least opportunities to avoid or not report taxable income. Laffer mentioned that if Obama gets elected, he will have no room to raise the capital gains tax-rate without losing money.
Ron Kruszewski, CEO of
Stifel Financial
(SF) - Get Stifel Financial Corporation Report
joined the traders to discuss the changing face of Wall Street. He said Stifel just reported a record quarter with revenue up 20% and net income up 17%. He says "business was up across all segments except for investment banking."
Kruszewski said that going forward, we need to focus on job creation, and we need to restructure the financial service industry. He says that in order to restructure the system, "we need to control leverage, clear and measure risk in the derivates market and understand counterparty risk."
Icahn Chat
Carl Icahn joined the traders to discuss his views on the presidential election and some of his activist situations. Icahn said that
Yahoo!
(YHOO)
should make a search deal with
Microsoft
(MSFT) - Get Microsoft Corporation Report
. Moving to the elections, Icahn said Obama is going to win. He says "the problem with Obama is he could go wild with regulating companies."
This article was written by a staff member of TheStreet.com.