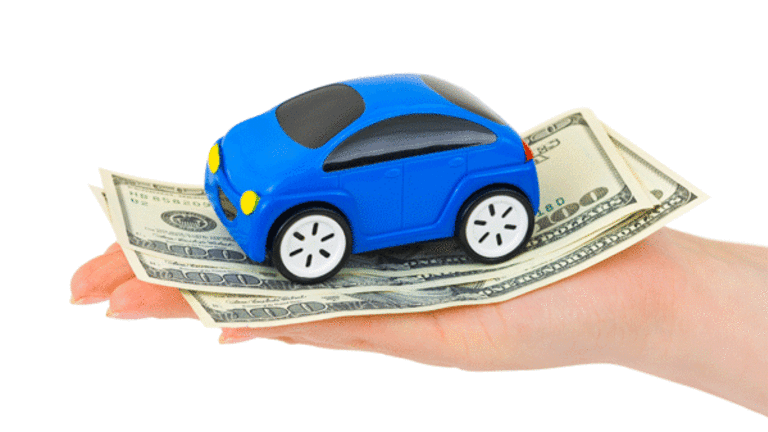 Publish date:
'Fast Money' Recap: Blame David Tepper
The trading panel discussed the hedge fund manager's cautious outlook and why stocks fell Thursday.
The trading panel discussed the hedge fund manager's cautious outlook and why stocks fell Thursday.
NEW YORK (TheStreet) -- The broader stock market apparently sold off Thursday as a result of hedge fund manager David Tepper's comments during the SALT Conference in Las Vegas.
He said Wednesday he was not bearish on stocks but was more cautious last year. He likes tech stocks such as Google (GOOGL) - Get Report and Priceline.com (PCLN) and has lowered his equities stake to 60% from 100% in 2013. 
Pete Najarian, co-founder of optionmonster.com and trademonster.com, said the selloff was very broad on Thursday and hit pretty much every sector. But there never seemed to be a lot of "panic," with the CBOE Volatility Index I:VIX staying relatively calm given its incredibly low level at the start of the session. 
Brian Kelly, founder of Brian Kelly Capital, said the bond market seems afraid of deflation, noting that Treasury yields fell again on Thursday. 
Guy Adami, managing director of stockmonster.com, reminded investors that stocks are still near all-time highs and there isn't anything major to worry about yet. He said rates are likely to go lower based on economic activity. 
Najarian said Priceline.com is not overvalued. He admitted that the stock is a momentum name, but also has the growth to justify it. 
Kelly pointed out to investors that Tepper isn't bearish, he's just not as bullish. He proved his point by saying that Tepper wouldn't like stocks such as Priceline.com and Google if he thought equities were a bad investment. 
Adami agreed that Priceline.com is not overvalued. He said that when the stock is valued based on forward earnings estimates, it's not that expensive by valuation. 
Gold didn't rally much on Thursday and Kelly again attributed it to investors' fears over deflation. He also said he sold two-thirds of his long position in bonds. 
J.C. Penney (JCP) - Get Report soared after a top- and bottom-line earnings beat. Discussing the results was Dana Telsey, CEO of Telsey Advisory Group.

She said the company is making great strides by bringing back private brands and promotions. Consumers are taking notice, indicative by the company's first positive monthly traffic number in 30 months. She still likes the stock at current levels based on improved consumer perception. She did not like teen retail companies. 
Adami admitted the company reported better comparative-store sales and said the stock can continue higher due to its 30% short interest. However, he is looking for a level to short-sell the stock, not buy it. 
Kelly was a seller of J.C. Penney. 
Deepak Narula, founder and managing partner at Metacapital Management, said the housing market has had two years of "very solid performance." He added that nationwide home prices have rebounded roughly 25% from the lows, but there still exists a pocket of risk: underperforming loans. Banks carry around $200 billion in underperforming loans, while the government has $150 billion and Fannie Mae and Freddie Mac have about $300 billion. 
He says banks will shed their positions in underperforming loans because the capital requirements are too high. It presents a buying opportunity for the loans, especially if investors can get them at a 30% to 40% discount to the property value. In this instance, home prices don't need to rally to make the investment profitable. He concluded that Treasury yields will rise, it's only a question of when. 
Adami said the airline stocks have been "impervious" to the broader market's price action. His top pick is Delta Air Lines (DAL) - Get Report. 
Jacob Walthour, former managing director at Citadel Investment Group, disagreed that investors should be skeptical of the stock market. Instead, he called U.S. Treasuries one of the "riskiest assets" and suggested that investors will rotate out of them and into equities. He said to "stay invested" in the market, where he sees value. He also sees value in the credit market. 
Bethany McLean, contributing editor at Vanity Fair, said hedge funds have essentially taken over the private equity business, especially when one considers how many illiquid investments the former makes. She argued that activist investing is basically the new form of private equity. 
Rackspace Hosting (RAX) was the first stock on the show's "Pops & Drops" segment, finishing higher by 7%. Adami said not to short-sell the stock since it has "room to run on the upside."

Cisco Systems (CSCO) - Get Report jumped 6%. Najarian said management sounded "very bullish" and the stock had impressive strength on a bad day in the overall market. 
Blackstone (BX) - Get Report fell 2%. Kelly said investors who like the stock can buy it based on Thursday's selloff. 
Najarian said Red Hat (RHT) - Get Report looks poised to "go higher," based on bullish call option activity. 
Tim Seymour, managing partner of Triogem Asset Management, made a guest appearance on the show. He is short Melco Crown Entertainment (MPEL) , saying the valuation of the stock no longer makes sense now that the company is not growing annual revenue by 60%. He reasoned that a good level to cover the short position is near $30. He likes TencentHoldings (TCEHY) and Baidu (BIDU) - Get Report. 
Donald Drapkin, managing director and co-founder of Casablanca Capital, and Anthony Scaramucci, founder and co-managing partner of SkyBridge Capital, were guests on the show. Drapkin said he sold his common shares of General Motors (GM) - Get Report at a profit and bought a long position in call options. 
Drapkin argued the stock trades at a very attractive valuation and will do well over time. Scaramucci agreed, calling it a "low P/E stock," referring to GM's valuation. He said the management team has accepted accountability for the recall issue and suggested that the company may increase its dividend and announce a share buyback. He called the stock a good investment for the current market environment. 
Lauren Bush, co-founder and CEO of FEED Projects, was a guest on the show. The philanthropist said her organization has donated 75 million meals since its inception seven years ago. She is optimistic on the younger generation, calling them "conscious consumers." Those who want to help can do so buy purchasing products to benefit the hungry on FeedProject.com. 
For their final trades, Adami was a buyer of Goodyear Tire & Rubber (GT) - Get Report and Kelly was a seller of Toyota Motors (TM) - Get Report. 
-- Written by Bret Kenwell in Petoskey, Mich.
Follow @BretKenwell
Follow TheStreet.com on Twitter and become a fan on Facebook.
Bret Kenwell currently writes, blogs and also contributes to Robert Weinstein's Weekly Options Newsletter.