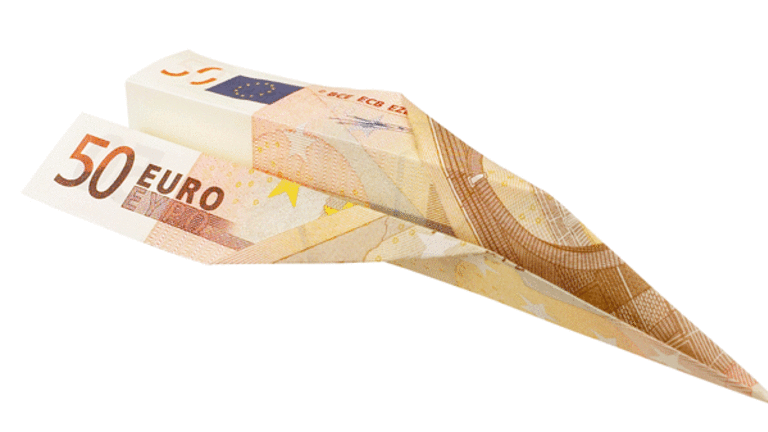 'Fast Money' Recap: Beware the Banks
The trading panel says that financials' troubles are far from over.
Melissa Lee hosted
CNBC's
"Fast Money" on Friday night and said "it has been a very volatile week."
Joe Terranova brought up the good news this week on the upward revision on GDP as a results of strong exports. He said that "oil at the end of the day was flat," but the story isn't over until Tuesday next week to see what becomes of Tropical Storm Gustav -- whether it will become a hurricane and devastate the Gulf Coast.
Pete Najarian said when you have "a 2.7% gain on the
S&P 500
in the past two days," it is not surprising to see people take some profits before the long Labor Day weekend. He said that today, investors were simply trying to find an excuse to sell -- and that is just what they did.
Najarian went on to talk about how he does not feel the market reacted negatively solely on the basis of John McCain picking Sarah Palin as his running mate. He said the market reacted from other factors such as
Freddie Mac
( FRE) and
Fannie Mae
( FNM), oil and the possibility of a hurricane hitting the Gulf Coast played a bigger role in the market's reaction.
Najarian spoke negatively about
Dell's
(DELL) - Get Dell Technologies Inc Class C Report
recent quarterly results, stating "they hurt themselves" by slashing prices just to gain market share.
Najarain said he feels gains in market share for Dell are temporary, since management will have to at one point raise prices again. He recommends sticking with best-of-breed names, referring to
Hewlett-Packard
.
Terranova said that Dell has "changed their selling strategy" since changing from being strictly generating sales through online and is now opening stores to reach out to consumers. In addition, he said, "I do think you need a little caution here."
Google and the Buck
Will the strength in U.S. dollar hurt
Google
(GOOG) - Get Alphabet Inc. Class C Report
?
Terranova said he owned Google but sold since the stock continued its downward movement. He added, "I am not saying you short Google here," but said he senses from the way the stock is trading that it wants to move lower from current price levels.
Karabell said he remains bullish on Google, stating that the company is "still growing 30%-35% a year." He said there is "still a lot of adverting going to the Web" and said Google will benefit the most from it.
Back to Banks
Finerman said that regarding the financials, she suggests that investors sell into the strength. She said she feels that what has been "plaguing the financials have not gone away," which is why she has short positions on
Financial Sector SPDR
(XLF) - Get Financial Select Sector SPDR Report
and
Capital One
(COF) - Get Capital One Financial Corporation Report
.
Terranova said he has some skepticism with Freddie Mac and Fannie Mae since "they have massive debt to roll over" soon, by as much as $200 billion.
Najarian said if you "take a look at
Goldman Sachs
(GS) - Get Goldman Sachs Group, Inc. Report
and
Merrill Lynch
( MER)," you'll see that investors are bottom-fishing for financial names
He then went on to say that he notices -- through the large call options in the financials -- that people seem to be expecting the financials to move up in the short term. He said investors are expecting some upside movements in the financials, especially with
Wells Fargo
(WFC) - Get Wells Fargo & Company Report
.
Energy Picks
Lee said
LDK Solar
(LDK)
received a seven-year deal in China for $440 million.
Najarian said that while he somewhat likes the names in the solar sector, he warns that it is difficult to judge the P/Es for these companies, stating, "I would be nervous about that." He went on to say the "solar names are not dead, but I would suggest sticking with tech," such as
International Business Machines
(IBM) - Get International Business Machines Corporation Report
, which has some exposure in the solar.
Regarding coal, Najarian that while he likes the coal names, he finds the rails "interesting." He stated how the rails have outperformed the coal names year-to-date and are all worth some consideration.
Terranova mentioned if you want to play into the coal sector, buy some of
Coal ETF
(KOL) - Get VanEck Vectors Coal ETF Report
.
Addison Armstrong, director of market research of Tradition Energy, joined the program to talk about the Tropical Storm Gustav. He said that if it becomes a Category 3 or 4 hurricane when it hits the Gulf coast, he has no doubt in his mind that we will see crude oil as well as natural gas spike enormously to the upside.
Further Financials
Chris Mutascio, an analyst at Stifel Nicolaus, joined the program, offering a bearish outlook in the financial sector. He went on to say that he believes "commercial and industrial loans could continue to deteriorate." Also, he stated that the debt markets are predicting more turmoil, possibly heading to a second phase of the credit crisis.
Finerman agreed to the aspect that the troubles in the financials have not gone away as of yet, stating, "I still believe the worst is not over."
Lee said
Research In Motion
( RIMM) was down 8% this week and asked the panelists why.
Terranova said "tech does not look good," especially judging from how the tech sector reacted in today's market hours. He said he feels bullish on the sector but said he is deterred by the way the markets have been performing.
Najarian said he owns and likes Research In Motion. But he went on to say how he is surprised by
Palm's
( PALM) performance. He said Palm's stock appreciation for the past few weeks perhaps shows that the company can operate in the market against the BlackBerry and other smart phones.
Digging Infra
Does the global slowdown imperil the infrastructure trade?
Terranova said he does not feel the infrastructure trade is over. In fact, he recommended a stock that he feels has bottomed that investors should consider:
Bucyrus International
( BUCY). He feels this is the time you buy in for the long-term infrastructure play.
Karabell said the "reports of this slowdown is not accurate," which is why he remains positive with companies such as
General Electric
(GE) - Get General Electric Company Report
that also stand to benefit from the infrastructure buildup.
Finerman mentioned that she is long on GE.
Lee mentioned that if you have listened to the panelist recommendations, you would have been up with nice returns. The recommendations were
J.C. Penny
(JCP) - Get J. C. Penney Company, Inc. Report
from Finerman,
BHP Billiton
(BHP) - Get BHP Group Ltd. Report
from Karabell, and
Target
(TGT) - Get Target Corporation Report
.
Final Trade:
Najarian likes Wells Fargo.
Karabell likes
Gold Shares SPDR
(GLD) - Get SPDR Gold Shares Report
.
Finerman is sticking to a previous pick,
Golar
(GLNG) - Get Golar LNG Limited Report
.
Terranova still likes
Excel Maritime Carriers
(EXM)
.
Peter Garcia is a finance major at Seton Hall. He provides invaluable research support as an intern at TheStreet.com.