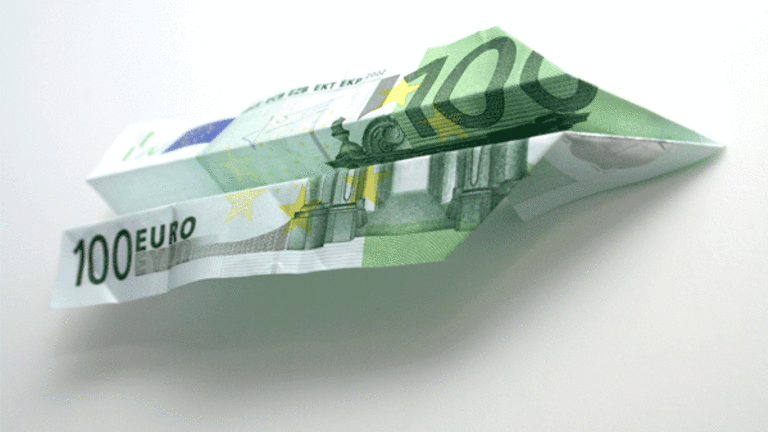 'Fast Money' Recap: Assessing the Damage
The trading panel bemoans the market's lack of accountability.
Dylan Ratigan kicked off CNBC's "Fast Money" show Wednesday night with a discussion of the single worst day for U.S. stocks since the market crash of 1987. He explained that the catalyst for the selloff was this morning's release of poor retail sales numbers.
Ratigan also pointed out we have three major aspects that are causing this bear market: flawed housing finance, flawed regulation and the Lehman Brothers bankruptcy fallout.
Joe Terranova says that "going into tomorrow, we don't know what lies ahead." He said that at a certain point this market action begins to bother you as an active trader or an active investor.
Tim Seymour said the reality is that nobody is taking responsibility. Pete Najarian explained that the European markets should have tipped off U.S. investors as to what was going to happen with our markets today. He says "the buyers are on strike, and they don't know the rules." Guy Adami says "clearly we're in a recession, but Europe is in worse shape than us."
Ratigan asked traders what they need to see to have the confidence to get back into the stock market. Seymour said we need to see a combination of a lot of things, such as a pricing mechanism, mark-to-market accounting, $65 billion of hedge fund money tied up in Lehman and rules about shorting that people find unclear. He says "hedge fund weren't blowing up today; they were just taking their books down."
Adami explained as an investor you need transparency, but for a trader, they live for this volatility. Terranova said he needs to see progress on establishing a central exchange for credit default swaps, the return of natural buyers in the commercial paper market and accountability for the people who screwed up the system.
Ratigan moved the conversation along to how the crew would trade this market. Najarian said investors can use the market volatility to their advantage by writing options on the stocks they like. He told viewers he bought
Citigroup
(C) - Get Report
today and sold the high premium options.
Adami says "we will test the lows on the
Dow
again and then see the same move to the upside we saw Monday." He told viewers to take a look at
Wal-Mart
(WMT) - Get Report
for Wednesday. Terranova likes the
PowerShares DB US Dollar Index
(UUP) - Get Report
for a bet on the dollar moving higher.
Seymour said, "
Freeport-McMoRan
(FCX) - Get Report
,
Petroleo Brasileiro
(PBR) - Get Report
and
Vale
(RIO) - Get Report
could go much lower next week."
William Fleckenstein, president of Fleckenstein Capital joined the gang to discuss what he needs to see to restore the integrity in the financial system. He said, "The problem with the stock market is that stocks aren't cheap if we are going to have a brutal recession." He says we would be in the same position we're now, even if we had done something different with Lehman Brothers. He says "going forward we have to stabilize the financial system and fix the economy."
Fleckenstein mentioned that someone close to the situation told him that we don't have enough good collateral in the banking system, and the
Fed
has to make unsecured loans. He said he isn't sure that solution will fix the problem in the financial system.
What Now for the Fed
Wayne Angell, a former Federal Reserve governor, joined the traders to discuss what can be down now to fix the problems in the financial system. He says the first step is that "Treasury Secretary Henry Paulson needs to admit he made a mistake in taking
Fannie Mae
(FNM)
and
Freddie Mac
(FRE)
shareholders to zero." He explained that the system will not be fixed by piling money into bank stocks.
The second step, he says, is to "cut the federal funds rate so low that the stock market becomes attractive." He explained we can't survive deflation in house prices on top of a decline in equity prices.
Corporate Greed Run Amok
Carl Icahn joined the traders to discuss the events that have led up to where we are now. He said the corporate governance in this country is "nonexistent." He says "we have a lack of confidence in this country and we need to change the laws so we can make people who run companies accountable."
He chastised Ben Bernanke and Henry Paulson for not removing the bad apples from the system. Icahn says, "If we want money to flow into equities in the U.S., we have to put some partnerships together to takeo ver companies and insert better managers."
Najarian asked Icahn if he likes any specific stocks right now. Icahn said he's been buying some senior level bank debt recently, because he will either own the company or get paid 16% to 17%.
Trader Radar
Callaway Golf
(ELY) - Get Report
was among the most actively traded stocks in the
NYSE
today.
Final Trade
Seymour said to avoid emerging market currencies. Adami told viewers to join Icahn's United Shareholders of America campaign. Terranova selected the PowerShares DB US Dollar Index. Najarian picked
Abbott Laboratories
(ABT) - Get Report
.
This article was written by a staff member of TheStreet.com.