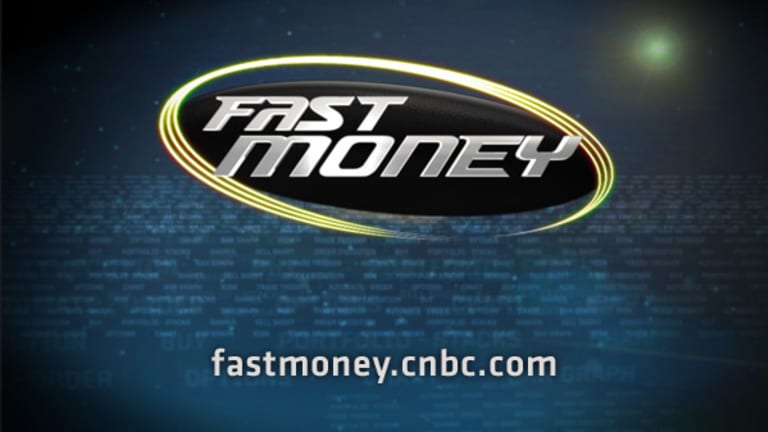 'Fast Money' Recap: Are There Any Values Left in the Market?
The trading panel looked at Twitter, Alibaba and GoPro.
The trading panel looked at Twitter, Alibaba and GoPro.
NEW YORK (TheStreet) -- On Tuesday, the Dow Jones Industrial Average closed above 18,000 for the first time, but it left some investors wondering if there are any values left in the market. "Some parts of the market still have value," Tim Seymour, managing partner of Triogem Asset Management, said on CNBC's "Fast Money" TV show. 
Industries that benefit from lower gas prices, such as consumer-oriented stocks, could outperform in 2015, Seymour said. He called commodities a "value trap" and likes German and French equities on the long side because Europe will also benefit from lower oil prices. 
Some stocks seem expensive, like Twitter (TWTR) - Get Report , while some seem really cheap, such as banks, said Karen Finerman, president of Metropolitan Capital Advisors. Investors just need to be pickier about which stocks they buy. 
It's still not time to get long commodities or emerging markets, according to Steve Grasso, director of institutional sales at Stuart Frankel. For the time being, U.S. equities continue to be the best investment, but that may change in 2015 once the Federal Reserve raises interest rates. 
The iShares Russell 2000 ETF (IWM) - Get Report is bumping into previous resistance near $121, Grasso added. If investors feel like the market is running out of steam, they could short the exchange-traded fund with a stop-loss near $120.97. If the ETF does correct, it could decline to $116 and possibly to $103. 
Transport stocks may be slightly overvalued, said Guy Adami, managing director of stockmonster.com. However, Treasury bonds traded poorly, which may suggest a bullish outlook on equities going forward. 
The conversation turned to Alibaba (BABA) - Get Report . Mark Mahaney, an analyst at RBC Capital Markets, said the stock seems to have temporarily topped out near $120. He has an outperform rating on the stock with a $130 price target. 
Over the next 12 months it still seems likely that shares of Alibaba will climb to $130, Mahaney said. Internet initial public offerings tend to be volatile for the first six to 12 months. The company has done a great job growing mobile revenue and will, he hopes, continue to grow those revenue. 
"I sold Alibaba near $105 and am looking to buy it back between $98 and $100," Seymour said. Finerman added that she is long the stock, having bought it near $108. "I like it for the very long term," she added. Instead of Alibaba, look at Yahoo! (YHOO) , Adami said. Investors should buy the stock on a pullback to $47.
Michael Pachter, managing director of equity research at Wedbush Securities, has an outperform rating on shares of GoPro (GPRO) - Get Report with a $98 price target. While the Street might think this is just a "fad" product, there is immense demand, he said. He expects GoPro to sell more than fiv million cameras this year, six million to seven million in 2015 and nine million to 10 million in 2016. If that's the case, the stock really doesn't look expensive from a valuation perspective given its expected earnings per share, he reasoned. 
"I like both Apple (AAPL) - Get Report and Garmin (GRMN) - Get Report over GoPro," Grasso said. Adami likes both Garmin and GoPro near current levels. 
Seymour and Finerman both find shares of Apple more attractive than GoPro, given Apple's more appealing valuation. 
Shares of Spirit Airlines (SAVE) - Get Report are up 63% on the year and Ben Baldanza, CEO and president of Spirit Airlines, says the company will try not to cancel its flights on the East Coast this holiday season due to poor weather. "We try to delay, not cancel flights," he explained.
The company's 30% growth in capacity will be result of adding 15 planes to its fleet. Spirit is a smaller airline, he explained, so higher capacity isn't the same as at a larger airline like Delta Air Lines (DAL) - Get Report or American Airlines (AAL) - Get Report adding 30% capacity, he said. 
For their final trades, Grasso is buying BestBuy (BBY) - Get Report and Finerman said to buy Google (GOOGL) - Get Report . Seymour is selling Exxon Mobil (XOM) - Get Report and Adami is a buyer of Suncor Energy (SU) - Get Report . 
-- Written by Bret Kenwell
Follow @BretKenwell
Follow TheStreet.com on Twitter and become a fan on Facebook.
This article is commentary by an independent contributor. At the time of publication, the author held no positions in the stocks mentioned.