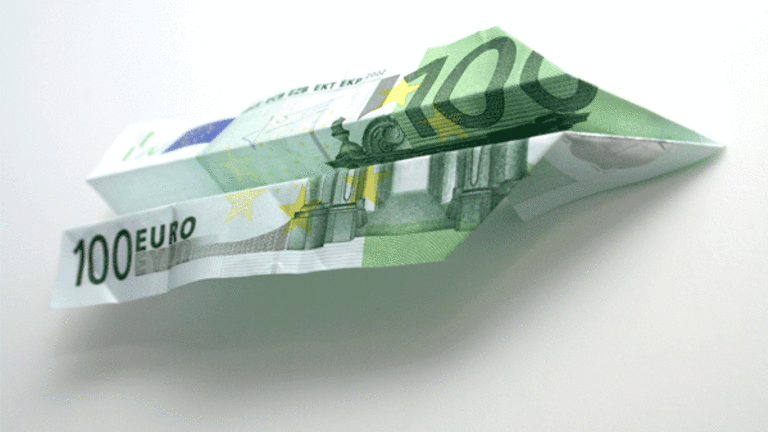 'Fast Money' Recap: Are Banks That Bad Off?
The trading panel pooh-poohs a negative analyst's report on banks.
The markets started the week on the downside with a bearish analyst note on the banking sector.
The
Dow Jones Industrial Average
lost 41.74, or 0.52%, to 7,975.85, while the
fell 7.02, or 0.93%, to 835.48. The
Nasdaq
was off 15.16, or 0.93%, to 1,606.71.
Melissa Lee, the moderator of
CNBC
's "Fast Money" TV show, said the market managed to reverse steep losses to close near the highs of the day, with defense and auto stocks leading the way.
"You have to respect the price action, because there was every reason for the market to sell off hard," said Jeff Macke.
Joe Terranova said the trading session was rather slow and dull, adding the only thing that mattered was gold, which he warned, is gone as a safe haven trade.
Zachary Karabell said gold is going to do what it's going to do as more people pour money into risk assets and equities.
Lee shifted the discussion to the decline in financial stocks, which she attributed to a negative note on the U.S. banking sector by Mike Mayo, an analyst with Calyon Securities, who initiated coverage of the sector as underweight. Among other things, he said banking loan losses will exceed those of the Great Depression.
Lee said there was nothing new in the report. Macke agreed, saying that there was "nothing in the report that we haven't heard 1,000 times." He added banking stocks are not going to return to their old lows.
Karabell also took issue with Mayo's analysis, saying the problems facing the banking sector are different from those in the Great Depression. "You didn't have derivative trades in 1932," he said. "And you didn't have the kind of accounting system you have now."
Terranova said Mayo's report was helpful in pinpointing where investors should put their money in the financial sector: namely in the capital markets and firms such as
Goldman Sachs
(GS)
and
Morgan Stanley
(MS)
.
Paul Miller, a financial analyst with FBR Capital Markets, came on the show and delivered a gloomy assessment of the banking sector. He said banks have such big holes in their balance sheets that they won't have enough to cover their losses. "The losses in these portfolios are to continue to grow, and we just hope it is going to peak out by the fourth quarter."
When Lee asked Miller for a trade in the sector, he said he would short
Wells Fargo
(WB)
.
That brought a prompt contrarian reply from Macke who said he would buy Wells from Miller. He said it would be "brainless" to short Wells because "you would have the government fighting you every step of the way" to push it higher.
Karabell said most of the financials remain the ultimate in crap shoots.
Meanwhile Terranova remains bullish on the financial stocks because the federal bailout policies are giving the banks time to work out their problems.
Lee brought in Phil Lebeau, a CNBC report, to comment on the 15% rise in
Ford
(F)
shares. Lebeau attributed the upswing to the company's successful restructuring of about $10 billion in debt.
He said
General Motors
(GM)
has to put pressure on its bondholders to make a deal with it and the White House or risk taking their chances with the company in bankruptcy.
Seymour said the trade in the long term is with
Toyota
(TM)
and
Honda
(HMC)
which stand to benefit the most in the U.S.
Karabell believes there is no reason to be these stocks in the long term and probably in the short term.
Lee noted commodity names were getting crushed in today's session. Seymour, who has been bullish on commodities in the first quarter and second half, advised investors to be cautious. He said the Baltic Exchange Dry Index, an indicator of the economy, has been down the past 18 days, a sign that commodity prices probably are trapped in a range.
Gaming stocks soared today on news that
MGM Mirage
(MGM)
may be selling some assets to pare $13.5 billion in debt.
William Lerner, a gaming analyst with Deutsche Bank, said anyone shorting MGM is going to get "smoked" on that trade.
He said MGM and
Las Vegas Sands
(LVS)
need some resolution of their balance sheet problems and amendments to their credit facilities.
Macke whipped out his purple crayon and a ruler for a quick lesson on trend-line investing. He said it would be a mistake to believe that the current 25% run on the S&P is a trend line. He characterized it more like panic buying in the past six weeks and said he was a little disturbed by today's selloff.
What has worked as a trend line for Macke is Goldman Sachs. He said he is buying it to up to $110, at which point he will sell.
Lee brought in Ryan Jacob, portfolio manager for the Jacob Internet Fund, to comment on why tech has had a "Teflon" touch so far this year. Jacob was bullish on growth of Internet search advertising revenue in 2009 despite the contraction in the overall advertising market.
He said
Google
(GOOG)
will continue to grow in double digits because the growth of the Internet ad business.
With another round of earnings about to hit the market, Lee asked Dave Kelly, chief market strategist, for JP Morgan Funds, what he thought of buying ahead of earnings.
Kelly was bullish about getting into the market, saying it's a good time to be in because stocks are cheap. "In the long run, it's about valuation. It's the easiest play to make," he said, adding investors stand to make some money when the economy recovers.
He agreed with the panel that the past fourth-quarter earnings and GDP numbers were bad, but he said the first quarter might usher a turning point for earnings and the economy. "No guarantees, but it looks like that," he said.
In the "Rising Star" segment, Macke was upbeat on
Chipotle Mexican Grill
(CMG)
, an operator of a fast casual chain of Mexican restaurants which has been down 41% in the past 52 weeks. Macke is mildly bullish on the company on the assumption that it is going to find a bottom.
In the final trades, Macke was long Goldman Sachs with a $110 stop. Seymour was long
Unilever
(UN)
, and Karabell was long on
Nvidia
(NVDA)
.
"Check out
"'Fast Money'Portfolios of the Week" on Stockpickr every Thursday.