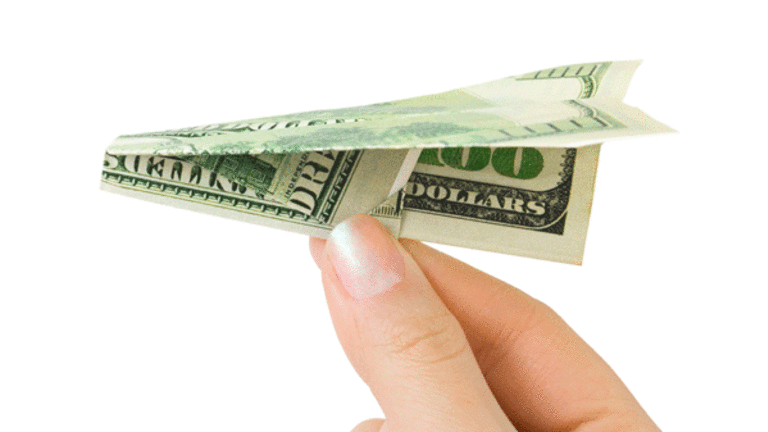 'Fast Money' Recap: April Jitters
Despite the big rally in March, the trading panel was unsure about the market in April.
Despite the big rally in March, the trading panel was unsure about the market in April.
The markets bounced back Tuesday, capping the best month for the
Dow Jones Industrial Average
in six years.
The Dow added 86.90, or 1.16%, to 760.92, while the
S&P 500
rose 10.34, or 1.31, to 797.87. The
Nasdaq
jumped 26.79, or 1.78%, to 1,528.39.
Guy Adami said on
CNBC
's "Fast Money" TV show that he was a bit mystified by today's action. He found the rally encouraging but he thought the sell-off from Monday would continue.
Tim Seymour said there was a feeling that people want to be long going into the quarter despite discouraging news in the housing and banking sectors.
Pete Najarian said uncertainly still hangs over the markets, with no one really having an idea what's going to happen in the next couple of weeks.
Melissa Lee, the moderator of the show, shifted the discussion to the financials which rebounded from Monday. Adami called the upward move on light volume by stocks such as
JP Morgan Chase
(JPM) - Get Report
and
Citigroup
(C) - Get Report
a "lot of window dressing." He said he would take profits here and looked for the financials to head lower.
Lee pointed out how John Mack, CEO of
Morgan Stanley
(MS) - Get Report
said in an internal conference call that 2009 would be a difficult year. She said that statement came on top of statements from JPMorgan and
Bank of America
(BAC) - Get Report
that March would not turn out as good as January and February.
Najarian said Mack was simply putting out a message to be "smart" and "cautious" in this sector.
Technology stocks rally on the strength of
Microsoft
(MSFT) - Get Report
which jumped after Oppenheimer maintained an outperform rating for the tech giant.
Adami said the real mover in this sector is
Oracle
(ORCL) - Get Report
, which is trading at $18. "The stock is telling you it wants to go higher," he said.
Najarian put out his thesis that the four horsemen --
Intel
(INTC) - Get Report
,
IBM
(IBM) - Get Report
,
H-P
(HPQ) - Get Report
and
Microsoft
(MSFT) - Get Report
are back again. He said the final two weeks of the first quarter might encourage investors to move money back into those stocks.
Seymour said it was an "artificial" day for tech stocks, with really nothing of substance happening. He said he believes people are positioned long going into April, which he called a traditionall good month.
Najarian noted the boom in Internet ad revenues in the fourth quarter, adding he liked
Valuclick
(VCLK)
in that space.
Lee asked the panel to comment on the upgrade by Deutsche Bank on
Alcoa
(AA) - Get Report
and a downgrade on
Freeport McMoRan
(FCX) - Get Report
.
Seymour said Freeport's downgrade was understandable given the falloff in demand in copper as a result of the horrible housing market in the U.S.
Adami cautioned not to get "too crazy" about Alcoa's upgrade, since it was just from a hold to a sell.
Lee asked the panel what positions they would take Wednesday on
Monsanto
(MON)
, which reports its earnings on Thursday.
Adami said the company "smoked" the first quarter and reaffirmed its guidance for the current quarter and full year. He said he didn't think it was an earnings play necessarily. He told investors not to chase the stock but to buy it on dips.
Najarian said he likes the stock because it's a "wildcard" as a bio-ag company. He said he, too, would buy it off a pullback.
In other news, the U.S. Supreme Court dismissed an appeal by Phillip Morris of a $79.5 million punitive damage award. Seymour said he would buy
Altria
(MO) - Get Report
. "It wasn't a terrible judgment. It's faced this music before," he said.
Lee brought in Jon Najarian to name his favorites in the surprising retail sector. His first choice:
American Eagle Outfitters
(AEO) - Get Report
, which is up more than 30% in the past three weeks. The company has won over consumers with its buy-one-and-get-the-second-for-50% pitch.
In the teen space, he likes
Hot Topic
( HOTT), which is up 20% year to date.
He also liked
Lululemon Athletica
(LULU) - Get Report
, which is up 100% in the past three weeks.
"People who say the consumer is dead are wrong," he said.
Mike Huckman, a CNBC reporter, came on the show talk about some key FDA decisions this week. He said
Amylin Pharmaceuticals
( AMLN) released a report saying its drug Byetta does a better job of lower blood sugar than
Merck
's
(MRK) - Get Report
drug Januvia.
Huckman also said investors are nervous about a FDA decision on
Novo Nordisk
's
(NOVOB.CO)
drug Liraglutide. He said the vote is "iffy" because of a small risk of thyroid tumors.
Huckman told Lee that it's very difficult to make calls on these events.
With the Wireless CITA conference in Las Vegas about to start, the CEO of
Research In Motion
( RIMM) will be hard pressed to come up with something to deflect the attention away from
Palm
's
( PALM) Pre, Najarian said.
Najarian sees a lot of upside to RIMM, which has been heavily oversold.
Seymour said another player to watch is
Nokia
(NOK) - Get Report
after its big deal with China.
Has crude oil hit a bottom? Addison Armstrong, director of market research for Tradition Energy, said crude is stuck in a range, with the overall direction heading down.
If crude holds above $50 in the June contract, it can make it to $50 to $55, but if it doesn't, it'll fall to $45 quickly, he said.
Armstrong said there is nothing fundamentally in the market to make a bullish case for the commodity. He attributed the recent rise in prices in energy equities to a heavy influx of money in the first quarter into these stocks.
He also sees strong evidence that gasoline prices will be flat over the summer as consumers cut down on driving, and he said he's bearish on natural gas.
Seymour offered three favorites in the emerging markets, which are up 30% since November. He likes this play because the growth for these companies is coming from domestic consumption.
The choices:
Wimm-Bill Dann Foods
( WBD), a large dairy and juice producer in Russia;
FEMSA
(FMX) - Get Report
, the largest integrated bottler and beverage producer in Latin America; and
Perdigao
( PDA), the largest food producer in Brazil.
In the final trades, Macke was long on
Potash
(POT)
with a stop at $78. Adami liked
Celgene
(CELG) - Get Report
, while Seymour said trade the range on
Tesoro
(TSO)
. Najarian liked
Akamai
(AKAM) - Get Report
.
"Check out
"'Fast Money'Portfolios of the Week" on Stockpickr every Thursday.