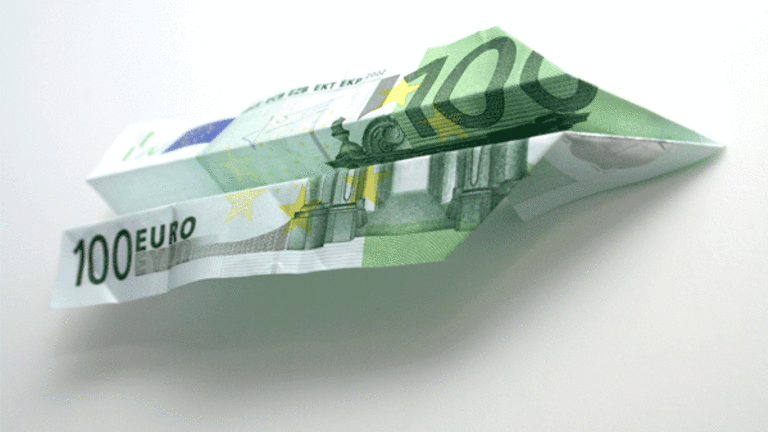 'Fast Money' Recap: A Rally No One Believes In
The trading panel said the rally is defying the skeptics.
The trading panel said the rally is defying the skeptics.
The markets rebounded Tuesday after an unexpected jump in housing starts and a tech stock rally.
The
Dow Jones Industrial Average
jumped 178.73, or 2.48%, to 7,395.70, while the
S&P 500
rose 24.23, or 3.21%, to 778.21. The
Nasdaq
added 58.09, 4.14%, to 1,462.11.
Guy Adami said on
CNBC
's "Fast Money" TV show that the rally still has more upside. "I think it's going to 900 (in the S&P), he said. "Money is being put to work. No one believes in the rally, which is why it will continue to go higher."
Pete Najarian said the rally is the extension of the one that began last week. He was impressed with its broad base although he expressed conerns about the light volume. "We aren't seeing enough conviction from the buyers."
Najarian said the volatility index is still holding in the 40 to 50 range. He said there needs an extended break under 40 to provide more conviction to the rally.
Joe Terranova said the market, having baked in the negative news in the stocks, is interpreting economic news and earnings in a positive light.
Melissa Lee, the moderator of the show, asked the panel what to make of the conflicting uprades and downgrades of financial stocks like
Morgan Stanley
(MS) - Get Report
and
Goldman Sachs
(GS) - Get Report
.
Adami said that's been certainly the case with the switch in assessment of
Citigroup
(C) - Get Report
by Oppenheimer with the departure of noted banking analyst Meredith Whitney and arrival of a new analyst.
Najarian said to be cautious with Goldman Sachs, which has jumped from $75 to $100 in a week. "I say it's a hold. It's not something you want to rush in and buy," he said.
The Nasdaq bounced back today with a 4% gain. Najarian said there has been strong options activity around
Semiconductor HOLDRs
(SMH) - Get Report
. However, he cautiously noted that half of the index is comprised of three companies:
Intel
(INTC) - Get Report
,
Applied Materials
(AMAT) - Get Report
and
Texas Instruments
(TXN) - Get Report
.
Oil was up again as it approached $50 a barrel. Terranova said there's been a lot of institutional buying driving up the price. Najarian said it was time to start looking at steel stocks, which have dipped. Terranova said the same can be said about natural gas prices, which have bottomed.
The unexpected news that helped lift the market was a rise in housing starts and building permits in January. On that note, Adami said
Home Depot
(HD) - Get Report
looks like an interesting stock. He said the company is getting its costs in line and closing stores.
Terranova, though, noted building permits rose only 3%. He said there needs to be a more significant rise before one can get excited about housing starts.
Steve Liesman, senior economics reporter for CNBC, came on the show to talk about his interview with Larry Summers, Obama's chief economic advisor. According to Liesman, Summers made a strong defense of the administration's policies aimed at turning the economy around.
Liesman said Summer's comments were not directed at the markets. Rather, he said, they were focused on economic growth.
Lee brought on Doug Cliggott, CIO of Dover Management, who was skeptical of the rally. He said investors want to buy stocks when they are cheap. He said that's not the case now, with the S&P still pretty expensive and profit margins and earnings in freefall. He noted the S&P reported in the fourth quarter a negative net income of $20.
Darren Rovell, CNBC sports business reporter, spoke briefly about
Nike
(NKE) - Get Report
on the eve of its earnings report Wednesday. He said much attention will be paid about what the company will say about its overseas business, which accounts for 70% of its revenue. China, in particular, is a huge market for the company. Terranova said Nike has 4,000 stores in China and sells its shoes at a 25% premium.
HP
(HPQ) - Get Report
will hold its annual shareholders meeting Wednesday. Robert Cihra, computer analyst for Caris & Co., said he doesn't expect much news from the meeting.
He expects the company will talk about 2008, which was a great year for HP, but tech has gotten a lot weaker since then. He said the company will probably talk about one thing it can control: cutting costs.
Jeff Macke told viewers that it's time to some profits off the table, especially with
Apple
(AAPL) - Get Report
and
Morgan Stanley
(MS) - Get Report
hovering around $100. "You don't want to be long on a 180-point move," he said.
Adami pointed two financial stocks he liked:
Raymond James
(RJF) - Get Report
and
Jefferies Group
(JEF) - Get Report
.
In the final trades, Macke said to take some profits off the table for Goldman Sachs. Adami like
Gilead
(GILD) - Get Report
and Najarian liked the
Industrial Select Sector SPDR
(XLI) - Get Report
.
"Check out
"'Fast Money'Portfolios of the Week" on Stockpickr every Thursday.