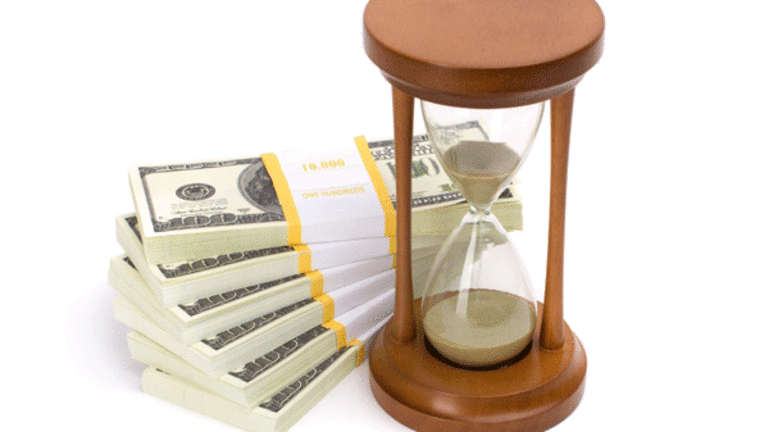 'Fast Money' Recap: A Post-Mortem
The trading panel looks at today's crash and says that not even gold is a safe haven.
Dylan Ratigan hosted CNBC's "Fast Money" Monday night. He started off the show with a discussion of the stock market crash and what caused it. He pointed out that the Dow saw its largest point loss ever and the S&P 500 had its biggest one-day loss since the crash of 1987.
Ratigan explained how the market fell as the "no" votes came in for the $700 billion bailout plan in Congress. Jeff Macke said that as a society, we lost over $1 trillion in market cap today. Pete Najarian said this market is as tough as he has ever seen.
Ratigan asked the traders for their opinions on safe havens during this rough trading environment. Guy Adami says gold might not be the safe haven that everyone thinks it is. He says playing gold as trade against fear just isn't working. However, he says that if you're playing gold as an investment, that is fine. Macke said people are going into cash, and we are getting old-fashioned runs on the bank. He says the bank stocks are going down because people are removing their money.
Ratigan pointed out big declines in bank stocks today in names like
State Street
(STT) - Get State Street Corporation Report
,
Regions Financial
(RF) - Get Regions Financial Corporation Report
,
Fifth Third Bancorp
(FITB) - Get Fifth Third Bancorp Report
and
Sovereign Bancorp
(SOV)
.
Ratigan asked the traders what their level of confidence is that something will get done in Washington with the bailout plan. Karen Finerman said she is mildly optimistic and she says the reaction to the vote should send a message to Congress that the deal must get done. Macke said the selling accelerated because we don't know the rules. "I have no confidence in buying stocks in this environment, because they are actively making up the rules," he added.
CNBC's
Steven Liesman joined the "Fast Money" traders to discuss the next move for Congress. Liesman says Sen. John McCain's comments about going "back to the drawing board" made the hair on the back of his neck stand up. He said that as far as he knows, there is nothing with any support on the "drawing board" to go back too. Liesman says the injection of $600 billion this morning from the
Federal Reserve
was done to show that the Fed will come in and provide whatever liquidity is needed to banks right now. "The next step here is the Fed could become the clearing place or the "counterparty" for the banking system," he added.
Liesman mentioned that the Fed seems to be creating a club with
J.P. Morgan
(JPM) - Get JPMorgan Chase & Co. (JPM) Report
,
Goldman Sachs Group
(GS) - Get Goldman Sachs Group, Inc. (GS) Report
,
Bank of America
(BAC) - Get Bank of America Corp Report
,
Morgan Stanley
(MS) - Get Morgan Stanley (MS) Report
and
Citigroup
(C) - Get Citigroup Inc. Report
. He said the Fed will provide liquidity to these five institutions to the end and not let them fail.
Deep Economic Thinking
Mike Darda, chief economist of MKM Partners, joined the traders to discuss the outlook for the economy. He says the consumer recession is already here and it's going to get worse. "The credit markets and the equity markets are telling us it will get worse before it gets better," he said. Darda explained that by looking at long-term corporate bond yields, this downturn will be deeper, but it won't be the Great Depression. He says this recession will also be twice as long as the last one. "The longer these credit markets stay dislocated, we are going to go down deeper into the recession," he added.
This article was written by a staff member of TheStreet.com.