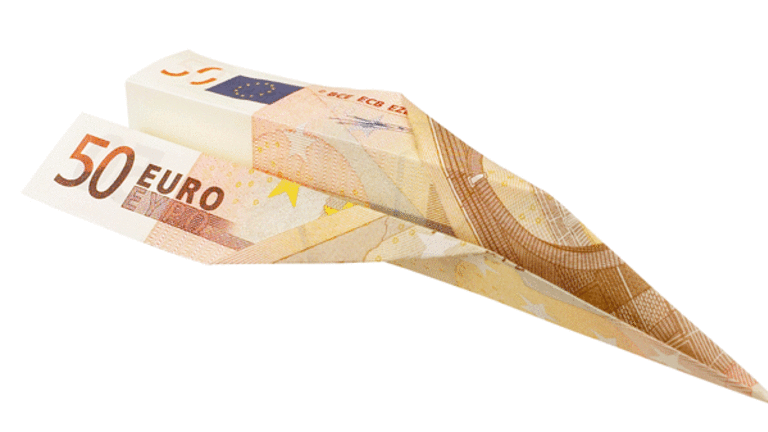 'Fast Money' Recap: A Peek at the Second Quarter
The trading panel looked at what the current quarter will offer.
The markets continued to climb Wednesday, picking up where they left off in March.
The
Dow Jones Industrial Average
was up 152.68, or 2.01%, to 7,761.60, while the
added 13.21, or 1.66%, to 811.08. The
Nasdaq
rose 23.01, or 1.51%, to 1,551.60.
Pete Najarian said on
CNBC
's "Fast Money" TV show that he was impressed by the surge in the financial stocks after a terrible start to the market. He expressed some concern for the volatility index, which remained above 42.
Jeff Macke said an early tell that the market was heading higher was the ability of
J.C. Penney
(JCP)
to shrug off a downgrade from Moody's and close higher.
Guy Adami, who felt fooled by the S&P the last couple of days, said he was impressed by the ability of index to shrug off bad news and wind up above 800.
Karen Finerman stressed the importance of the mark-to-market accounting issue on Thursday when the Financial Accounting Standards Board is expected to come out with its decision. She said a "ton" of good banks that have not been involved in the subprime mess have been unfairly tarred by the large banks and are looking for some relief on this matter.
Najarian agreed, saying the FASB decision could be a "game changer" if it eases the pressure on banks to market their toxic assets against their capital.
Melissa Lee, the moderator of the show, said that tech was the only sector in the S&P in the past quarter that showed a gain. Adami said he's been impressed with the move by
Oracle
(ORCL)
, up again today. He said the company keeps "shrugging stuff off and now there's chatter that they may buy
Red Hat
(RHT)
.
"They are the best M&A firm in the planet. They integrate better than anyone else," he said, adding the stock still wants to go higher.
Najarian put in a word for
Cree
(CREE)
as an alternative energy play that promises to significantly reduce the amount of electricity used by light bulbs. "You've got to like where they're going," he said.
Although
Celgene
(CELG)
fell sharply today on a disappointing outlook and weak sales of its myeloma drug, Najarian said he still likes it long term.
Adami said the report wasn't as bad it looked and that the company did offer its guidance over five years and said it will have $3 billion in cash at the end of this year. He said this may the opportune time to buy the stock on the pullback.
Macke was skeptical, saying, "Forget Celgene, buy anything else. Why would you buy a stock at its 52-week low?"
Lee dabbled briefly in the casino stocks, pointing out that
Las Vegas Sands
(LVS)
was up 24.5% on an upbeat repot from JPMorgan on the Macau gambling market.
Adami was skeptical of the March numbers for the Macau gambling market and believed investors are trading wrong if they are acting on the basis of that report. Najarian added the large short interest in the stock may have been the impetus in the explosive move in the stock today.
Tim Gardner, CEO of Motley Fool, appeared on the show to talk about the government orchestrated bankruptcy of
General Motors
(GM)
.
Gardner said the government-led bankruptcy is needed to save jobs and save some brands, adding speed is of the essence because the status quo is unacceptable.
Lee brought in Ivan Seidenberg, CEO of
Verizon Communications
(VZ)
to talk about how his company is faring the highly competitive wireless industry.
Seidenberg, who was speaking from the CTIA wireless show in Las Vegas, said his company is well-positioned to continue an aggressive level of capital spending to develop products and expand market share in a way that is financially responsible.
He told the panel that his company does not plan to discount prices to win new subscribers. Rather, he said his company has always stressed value by taking steps to improve its network and adding new features and services.
Adami wondered whether Verizon and
AT&T
(T)
can maintain their dividend yields in such a competitive environment.
Lee asked the panel how they would trade
Research In Motion
( RIMM) ahead of its earnings on Thursday.
Najarian said he still liked the company ahead of earnings, adding there may be an opportunity to get in if the earnings aren't great and there is a pullback.
Adami said it's tough to trade ahead of earnings. "You got your face ripped over the last couple of times," he said, adding investors would be better off taking a wait-and-see approach.
Lee invited Dennis Gartman to offer his thoughts on how to play the second quarter. Gartman said he likes copper, which is up 31% year to date. He said he would buy copper stocks instead of copper futures, which are volatile.
He said the easy way to get into these stocks is to pick a company like
Freeport McMoRan
(FCX)
.
Gartman is bullish on copper and aluminum because he wants to own commodities that go into building. For that matter, he believes housing construction, which is currently at an anemic level of 400,000 new units, will turn around. If it reaches its historical average of 1 million units, copper prices will go up, he said.
For his third play of the quarter, Gartman said he would short the yen, adding Japan's economy is going through difficult times.
In a brief session on potential merger and acquisition targets, the panel singled out
Teradata
( PALM),
Palm
( PALM) and
VMWare
(VMW)
.
Finerman said the art market, once considered impervious to the up's and down's of the stock market, has fallen on hard times. She said the number of transactions are drying up and prices are headed down. "If Warhol was a stock, I would short it," she said.
In the final trades, Macke was long
Mosaic
(MOS)
. Adami likes
AK Steel
(AKS)
and Finerman liked
Teradata
( PALM). Najarian was for
Palm
( PALM).
"Check out
"'Fast Money'Portfolios of the Week" on Stockpickr every Thursday.