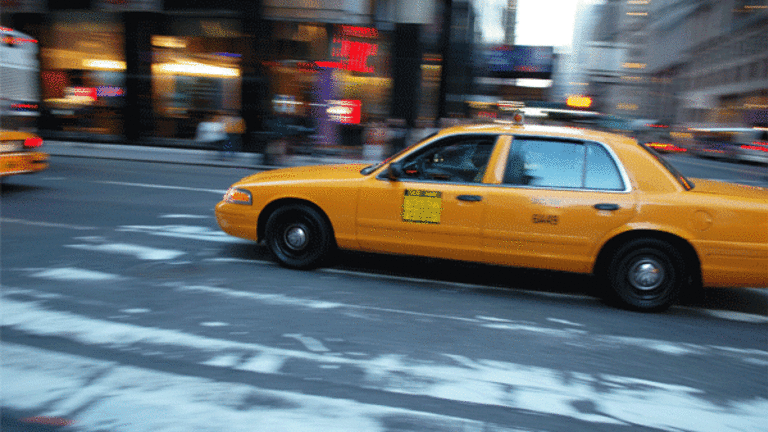 'Fast Money' Recap: A Confident Market
The trading panel sees signs of a confident market after this week's record rally.
Wall Street ended the week on a positive note as the
Dow Jones Industrial Average
and
S&P 500
registered their fifth consecutive day of gains in an abbreviated market day on Friday.
The Dow rose 102.40, or 1.2%, to 8828.01 and the
Nasdaq
was up 3.47, or 0.2%, to 1535.57. The S&P 500 was up 8.48, or 1%, to 896.16.
Dylan Ratigan, host of CNBC's "Fast Money" TV show, said the market is finally behaving in a more confident and consistent manner.
Joe Terranova agreed, saying there is definitely momentum in the market. "Let's hope we can maintain it." Joe Kinahan said he's seeing "optimism in the market for the first time in six months. People are not exactly bullish but they are not bearish."
Looking ahead to the start of December, Terranova said it's crucial to get through the next couple of days in good shape. If that happens, he said, it will set the tone for the rest of the month. One of the pivotal moments next week will be the release of the unemployment numbers and its impact on the market.
Kinahan said the jobless figures are going to "stink," but "if they don't stink worse than expected," the market will be OK.
Turning their attention to the trading strategy on the price of oil, which was around $55 on Friday, Gartman said it would be mistake to be a buyer just because of the low price. He said the price of oil has to "reasonably" go up before he would buy.
Terranova said that investors should not expect to see the kind of speculation in oil that they saw earlier this year. He said that was unprecedented speculation that won't be seen for some time to come. He also said the best trade in December in commodities might be a short squeeze in natural gas.
Ratigan touched briefly on one of the big stories of the day: Carl Icahn's move to raise his stake in
Yahoo!
(YHOO)
Macke thought it was a bad decision. "He should just let it go and walk away. Gartman called it an awful company, and Kinahan said Yahoo!'s future is going to be cloudy with
Google
(GOOG) - Get Alphabet Inc. Report
around.
With the Big Three automakers returning to Washington next week for another round of hearings with Congress, Ratigan asked Jon Najarian to weigh in. Najarian said the automakers are going to come with a plan.
He said these stocks are already generating a lot of investor interest, with 118 million shares of
Ford
(F) - Get Ford Motor Company Report
traded today and 75 million shares on average.
He also said other companies connected to the industry will benefit such as
Fuel Systems Solutions
(FSYS)
and
Nucor
(NUE) - Get Nucor Corporation Report
.
More Savings and Investment
Ratigan invited Stephens Roach, chairman of Morgan Stanley in Asia, to elaborate on an op-ed piece he wrote in the
New York Times
. Roach said there's going to be a more "subdued rate of consumer demand growth" in the future that will cause the economy to be sluggish.
He said this would be a healthy shift for the economy. He sees the incoming administration increasing spending in infrastructure, alternative energy and worker re-retraining. He said he hopes the government doesn't provide tax cuts to "perpetuate unsustainable high levels of consumption."
He said 2009 is a going to be "crummy" year. He hopes Obama will come through with a big "savings and investment" stimulus and not a "consumption stimulus."
Kinahan said he likes the banks because they have a growing deposit base which will give them capital to work with.
Ratigan asked Anthony Diclemente, a media analyst for Barclays Capital, to comment on the spate of movies coming out during the holidays and the state of the industry.
Diclemente expressed concerns about the movie industry. Those worries are not so much for the box office receipts but the home video business, which is three times as big. He says consumers may find it difficult to spend $25 to $30 on a DVD in a recession. On top of that, the actors may go on strike, he added.
This article was written by a staff member of TheStreet.com.