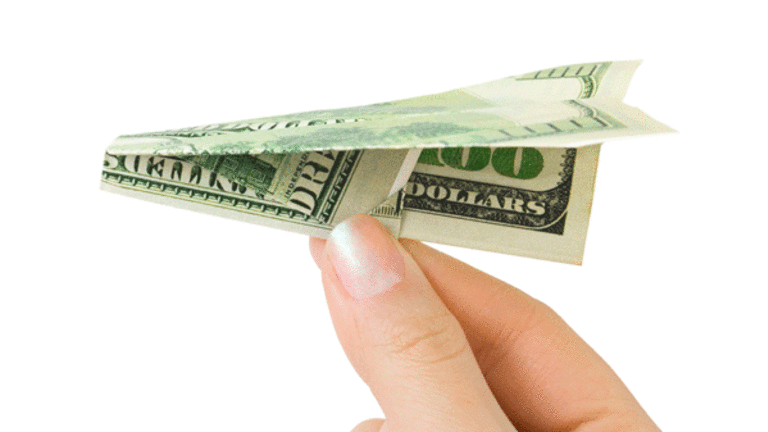 'Fast Money': Looking for Signs of a Bottom
The trading panel offered their opinions on what to look for when the market bottoms.
The trading panel offered their opinions on what to look for when the market bottoms.
The markets staged a rally at the end of the session on Friday to close mostly higher and end Wall Street's worst week in 2009.
The
Dow Jones Industrial Average
rose 32.50, or 0.49%, to 6,626.94, while the
S&P 500
eked a gain of 0.83, or 0.12%, to 683.38. The
Nasdaq
was off 5.44, or 0.44%, to 1,293.85.
Dylan Ratigan, the moderator of
CNBC
's "Fast Money" TV show, asked the trading panel what they would look for in the way of signs of a market bottom.
Pete Najarian said the market will hit bottom when the financials start to participate in a rally.
Jon Najarian said the bottom won't come until the Obama administration makes a policy move that isn't "class warfare or attacking Wall Street." He said one such policy move could be a repeal of the mark-to-market accounting rules.
Karen Finerman said it was important to look for a rate of decline in the bad news.
John Silvia, chief economist for
Wachovia
, agreed with Finerman, saying the important thing to look for would be the decline of the rate of change in the jobless claims and unemployment numbers.
He said it would be significant if jobless claims were to fall below 600,000 and for the number of jobless to fall below 600,000. Thus far, he said he hasn't seen any data to suggest the rate of decline is slowing.
Silvia cited the "confluence of two factors" that is driving unemployment higher --- the business cycle saying there is a recession and real fundamental structural changes in the retail, financial services and manufacturing sectors.
The economist also said the administration needs to realize that its ambitious mandates in energy and health care as well as an overhaul of health care will increase the cost of labor for businesses. He said if those added costs aren't offset by something, the country will be looking at a jobless recovery.
Dennis Gartman appeared on the show to talk about a great buying opportunity in American stocks. He said the market meltdown has reduced blue-chip stocks to very attractive levels. "It's time to buy some of these companies that have been around for a hundred years and pay wonderful dividends," he said.
In particular, he mentioned it was time to go long
Alcoa
(AA) - Get Report
,
Chesapeake Energy
(CHK) - Get Report
,
Family Dollar
(FDO)
.
Jon Najarian added to the group
Smithfield Foods
(SFD)
,
Imperial Sugar
(IPSU)
and
Suncor Energy
(SU) - Get Report
.
The trading panel sharply criticized a bill that Rep. Peter DeFazio (D, Ore.) and seven sponsors have proposed that would levy a 0.25% tax on the value of the securities in a trade.
Jon Najarian called it a "bad idea," saying it would raise the taxes on a trade he now makes from $8 to $187. Finerman said DeFazio doesn't understand that traders like the Najarian brothers are bearing all the risk when they trade stock, while the taxpayer bears none.
Adami disliked the tone of DeFazio's comments when he compared trading to "gambling." And Ratigan said the real problems that need to be addressed are policy decisions made in Washington that created rules that allowed a company not to keep collateral for credit insurance, leverage themselves 40 to 1 and not disclose it.
Marc Faber, of the
Gloom, Boom & Doom Report
, said he's bullish about the market, saying equities are getting very cheap. He's particularly bullish about industrial commodities and oil servicing companies, which he says stand to benefit as demand for crude oil picks up in China and the U.S.
In the final trades, Jon Najarian liked
Financial Bull 3X ETF
(FAS) - Get Report
. Guy Adami was for
Coca Cola
(KO) - Get Report
, while Finerman opted for
OSX Calls
. Najarian favored
McDonald's
(MCD) - Get Report
.
"Check out
"'Fast Money'Portfolios of the Week" on Stockpickr every Thursday.