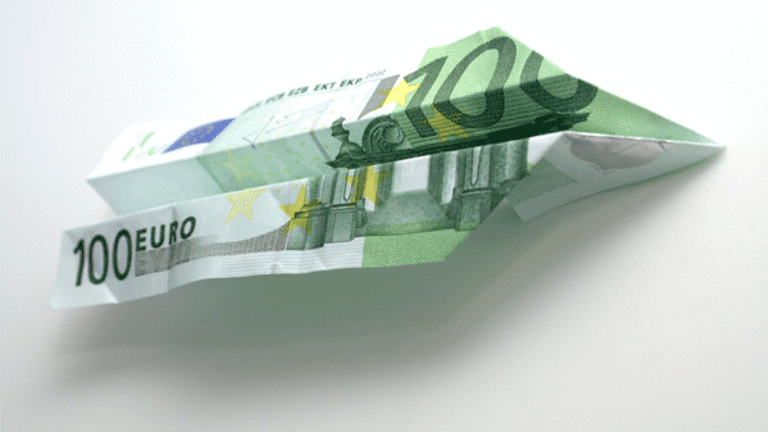 'Fast Money Halftime Report' Recap: Should Investors Buy the Dip?
The trading panel discusses whether investors should buy automaker, financial and semiconductor stocks.
NEW YORK (TheStreet) -- The Nasdaq is higher while the Dow and S&P are off the lows at the Monday open. 
On CNBC's "Fast Money" TV show, Josh Brown, CEO and co-founder of Ritholtz Wealth Management, said investors continue to opt for safety, not growth stocks, as seen by the strength in the utilities and consumer staples sectors.
Stephen Weiss, founder and managing partner of Short Hills Capital Partners LLC, said the average stock in the S&P 500 is down much more than the index, which is up 3% on the year. He added that European Central Bank President Mario Draghi needs to do something to spur economic growth in Europe. 
Pete Najarian, co-founder of optionmonster.com and trademonster.com, said he bought Bank of America (BAC) - Get Report on Monday, in addition to buying Goldman Sachs (GS) - Get Report and Morgan Stanley (MS) - Get Report late last week. Earnings could provide a boost to the broader market, he added.
Mike Murphy, founder of Rosecliff Capital, said he remains bullish, albeit nervous, and is looking for quality companies to buy on the recent pullback. 
Tony Dwyer, chief equity strategist at Canaccord Genuity, has a year-end price target of 2,230 for the S&P 500 and said the recent pullback offers investors a buying opportunity. The U.S. dollar is stabilizing and the "fundamental backdrop" remains sound. Near current levels, the risk/reward looks attractive over the next three months. 
CNBC's Steve Liesman said the current economy is facing a "disinflation" environment as commodity prices continue to sink. But this does not mean the economy is facing deflation yet. He said the problem is the Federal Reserve knows how to combat inflation but not deflation. 
Najarian said he continues to like the railroad companies such as CSX Corp. (CSX) - Get Report  as a play on energy. Brown said investors can stick with Kansas City Southern (KSU) - Get Report , which "should work higher over the ensuing years."
Paul Meeks, senior analyst at Saturna Capital, said he is slightly worried about the semiconductor sector following the negative, industrywide guidance from Microchip Technology (MCHP) - Get Report . Investors should wait until more companies report earnings to get an idea of future guidance, he advised. For the long term he likes Microchip Technology, Xilinx (XLNX) - Get Report , and SanDisk (SNDK) . 
Murphy said he remains bullish on Micron (MU) - Get Report  because the stock has a low valuation, reported solid earnings and provided good guidance. Weiss added that investors who like SanDisk should also like Micron on the long side. 
Najarian said investors who have been long the CBOE Volatility Index I:VIX should consider reducing some of their position and locking in gains.
Weiss said he is not a buyer of GoPro (GPRO) - Get Report because it is overvalued and will have to deal with increased competition. However, he is a buyer of Ambarella (AMBA) - Get Report , a supplier to the company.  
Fiat Chrysler Automobiles, trading underFCAU, made its debut on the New York Stock Exchange. It did not seek to raise any capital. Murphy said he is not a buyer of the stock because he likes Ford (F) - Get Report and General Motors (GM) - Get Report . 
Weiss said he would not be a buyer of any automakers near current levels; Brown likes Ford. 
Richard Ketchum, chairman and CEO of Finra, the financial industry's regulatory group, said the Comprehensive Automated Risk Data System (CARDS) proposal aims to provide "rapid response regulation." It will monitor brokerages and help provide a much faster response to investors who are harmed by fraud. Investors will remain anonymous. The initiative will also monitor more speculative, less liquid assets. 
Hardeep Walia, co-founder and CEO of Motif Investing, was a guest on the show. His company is running the beta testing for the CARDS initiative. He said the use of technology will be more cost-efficient and more effective than the off-cycle audits used for monitoring fraudulent activity. The current "rules upon rules" method is not working and is far too slow. 
Najarian said big data companies such as Intel (INTC) - Get Report , International Business Machine (IBM) - Get Report , Oracle (ORCL) - Get Report and EMC Corp. (EMC)  could benefit from the CARDS initiative. 
J.C. Penney (JCP) - Get Report was the first stock on the show's "Trader's Blitz" segment. Weiss said the stock may have trouble moving to the upside over the next year or two. 
Petrobras (PBR) - Get Report and Vale (VALE) - Get Report are both moving higher. Murphy said Petrobras is benefiting from the possibility of a new president in Brazil while Vale is catching a boost due to rising iron ore prices. 
Shares of Mobileye (MBLY) are down over 17% from recent highs. Brown is a buyer. 
AutoNation (AN) - Get Report is lower by 5%. Najarian said investors should take advantage of the pullback and buy the stock. 
Brown said the increased market volatility could help the large financial companies that have capital market operations. Although the results may not show up in the most recent quarter, it could give a boost to guidance. 
Betsy Graseck, managing director at Morgan Stanley, said Bank of America is her top financial stock. She has a $22 price target over the next 12 to 18 months. She also likes American Express (AXP) - Get Report , on which she has a $110 price target, as well as BlackRock (BLK) - Get Report , on which she has a $404 price target. 
Weiss said he remains long Citigroup (C) - Get Report .
For their final trades Weiss is buying Netflix (NFLX) - Get Report and Najarian said to buy Pfizer (PFE) - Get Report . Brown is a buyer of the iShares U.S. Preferred Stock ETF (PFF) - Get Report and Murphy is buying International Paper (IP) - Get Report .