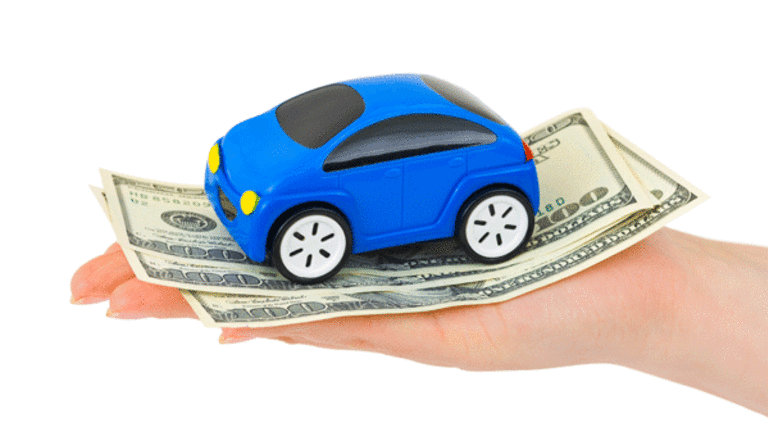 'Fast Money' Recap: A Monster Opportunity in HP
Members of the trading panel discuss their outlooks for September, which is typically a weak month for stocks.
NEW YORK (
) -- Stocks finished August with another gain on Wednesday, but the month was still a downer, with all three major U.S. equity indices losing more than 4%.
The
Dow Jones Industrial Average
tacked on 53 points, or 0.5%, to close at 11,613. The
S&P 500
rose 6 points, or 0.48%, to settle at 1219, while the
Nasdaq
edged up 3 points, or 0.13%, to 2579.
For a breakout of some stocks from a recent "Fast Money" TV show, check out Dan Fitzpatrick's "3 Stocks I Saw on TV."
3 Stocks I Saw on TV
var config = new Array(); config<BRACKET>"videoId"</BRACKET> = 1136630623001; config<BRACKET>"playerTag"</BRACKET> = "TSCM Embedded Video Player"; config<BRACKET>"autoStart"</BRACKET> = false; config<BRACKET>"preloadBackColor"</BRACKET> = "#FFFFFF"; config<BRACKET>"useOverlayMenu"</BRACKET> = "false"; config<BRACKET>"width"</BRACKET> = 265; config<BRACKET>"height"</BRACKET> = 255; config<BRACKET>"playerId"</BRACKET> = 1243645856; createExperience(config, 8);
Melissa Lee, the host of
CNBC's
"Fast Money" show, started the discussion by asking about the end-of-month market action and what investors should expect in September.
Guy Adami said Wednesday looked like it was going to be a "fantastic" session, but then the buying "kind of petered out." He said he expects to see the beginnings of a new move to the downside next week. He later offered that silver was the commodity play for the coming month and that HP was a "monster opportunity" below $20.
Tim Seymour wasn't impressed by the momentum stocks were able to put together in the last part of the month.
"What happened in August was very disturbing," Seymour said, noting the extreme volatility during the month with a number of sessions seeing swings of more than 5%. "This rally is nothing to get excited about."
He also said he believes upcoming economic data will be weak, and noted September is "historically terrible."
Dr. Jon Najarian said nervous investors should think about putting on some insurance now in the form of options, while Melissa Lee noted the average September decline is around 1%.
Stephen Weiss was also in the bear camp. "We're back to flat for the year but the economic data continues to worsen," he said. "And unlike 2009, the data isn't going to start to improve this time." Weiss said he expects stocks to test near-term lows in the coming month.
Brian Kelly said he thinks there is "a lot of hope" in the market right now, which could be building up investors for further disappointment. He said there are a number of events ahead -- potential cross currents -- that could contribute to volatility and derail gains, including the next meeting of the
Federal Reserve's
Open Market Committee, President Obama's speech on jobs, and the results of the congressional supercommittee's efforts to come up with a deficit reduction plan.
Melissa Lee pointed out that the S&P 500 has jumped 8% since scraping its bottom for the month on Aug. 8, but Seymour refused to accept a positive spin on the month.
"August was terrible, no matter how you slice it," he said, adding that he believes a lot of manipulation was going on.
The panel then turned its attention to the big news on Wednesday that the Justice Department was coming out against
AT&T's
plan to merge with
T-Mobile
. Melissa Lee brought in Clayton Moran, a vice president with Benchmark Co., to discuss the ramifications of this development.
Moran said he believes the market, which sold off AT&T shares, had an "appropriate" reaction. He said the tower companies would likely be the biggest beneficiaries -- names like
American Tower
(AMT) - Get American Tower Corporation Report
,
Clearwire
(CLWR)
,
Crown Castle
(CCI) - Get Crown Castle International Corp Report
and
SBA Communications
(SBAC) - Get SBA Communications Corp. Class A Report
-- but didn't anticipating raising earnings estimates because "there was always a question about whether this deal would get done."
Najarian said he was always against the merger because it would have resulted in job losses, but that he was surprised that AT&T didn't get indications from the Justice Department sooner that the deal wouldn't pass muster.
Seymour asked Moran about the impact of the news on
Sprint Nextel
(S) - Get SENTINELONE, INC. Report
, and Moran said he felt the speculation about a merger of Sprint and T-Mobile would again bubble up but that he didn't see this as a good move for either company for a number of reasons.
Guy Adami said he sees an opportunity in AT&T at these levels, noting the stock's forward yield sits at 5.8%.
The panel quickly mulled over a call from Goldman Sachs to buy
Freeport McMoRan Copper & Gold
(FCX) - Get Freeport-McMoRan, Inc. (FCX) Report
and
Alcoa
at these levels, generally agreeing with the investment thesis that the metals sector has over-corrected.
Dennis Gartman was a guest next, and Melissa Lee asked him about his outlook for September. Noting how poor stocks tend to perform in both September and October, Gartman said he would avoid owning equities until late October.
"Why this is the case
stocks historically being weak in these months is beyond me," Gartman said. "But I accept the trend."
Charles Biderman of
TrimTabs
, was up next, and Tim Seymour asked him about the fund flow information the firm compiles, which datapoints are better indicators.
Biderman answered that question with one of his own. "Who's better in a casino, the players or the house?" he said, adding insider buying has fallen in the second half of August. He said there was $115 billion in corporate buying in July and August vs. $56 billion in outflows from U.S. equity mutual funds, and that insiders were buying aggressively in the first 10 days of August, when the market was tanking.
The decline in
Apple
(AAPL) - Get Apple Inc. (AAPL) Report
got some play next, as Najarian attributed the scant pullback to the AT&T news, saying people likely took some profits as well.
Stephen Weiss then lightened the mood by sarcastically suggesting Apple's losing day might be related to news that
Hewlett-Packard
(HPQ) - Get HP Inc. (HPQ) Report
was backtracking and would continue to manufacture its TouchPad tablets -- which they will lose money on if they continue to sell for $99 each -- for a limited time.
Bill Ackman's mystery "asymmetric investments" were discussed next, with Guy Adami saying it sounds like he's talking about "huge out-of-the-money calls that, if he's right, will be a home run, maybe the banks."
Mike Khouw said it's "definitely a derivative," but didn't speculate as to whether it's a single stock or a "box" of stocks.
Stephen Weiss hearkened back to Ackman's play with
General Growth Properties
(GGP)
, where he brought the company back from the brink, saying it could be a single company.
Melissa Lee then interviewed Paul Hickey of Bespoke Investment Group about the rash of negative earnings estimate revisions by analysts of late.
"What we've seen is a crisis of confidence," Hickey said. "And it's impacting analysts as well." Hickey said Bespoke hasn't seen this rate of revisions in the S&P 500 since early 2009, and speculated that setting the bar so low for the third-quarter reporting season could set the stage for an October bounce.
Hickey likened the cause of the revisions to "death by a thousand cuts" since the earthquake and tsunami in Japan in March. "It's reason after reason and every week you get a new reason," he said.
Research In Motion
( RIMM) was in focus for the option trade of the evening with Mike Khouw outlining a "one by two" put spread on the stock, which has rallied a bit of late.
I'm trying it out at very little or no premium to make a modestly bearish bet on RIMM if the stock pulls back a bit, he said.
The trade involves buying an October $32 put for $3.20 and selling two Oct. 28 puts at $1.60 each. "If the stock goes down to that $28 strike price, my profits are capped at $4," he said.
The resignation of Robert Kelly as CEO of
Bank of New York Mellon
(BK) - Get Bank of New York Mellon Corporation Report
late Wednesday was then discussed with Dick Bove of Rochdale Securities, who called for Kelly's ouster just two weeks ago.
Bove said it's "absolutely absurd" the stock is selling in the low 20s, which is a substantial discount to its common equity.
"The company has $78 per share in cash but is selling at $21 because of mismanagement of the balance sheet, poor pricing policies, an excessive amount of conservatism that doesn't belong at a public company," Bove said.
Melissa Lee asked if Kelly's replacement, Gerald Hassell, will make a difference, and Bove said he didn't think so.
"He may just be an interim person," Bove said. "I think the co. needs someone from the outside who understands how to be aggressive."
The discussion then quickly revisited the AT&T news with Craig Moffett of Sanford Bernstein, who said he believes the cable companies will gain leverage from the scuttling of the merger with T-Mobile, and that he likes
Comcast
(CMCSA) - Get Comcast Corporation Class A Report
and
Time Warner
(TWX)
at these levels. "This upset the apple cart for everyone," Moffett said.
The show wrapped with outlooks for September from the panel members. Brian Kelly said he believes macro headwinds are still out there and suggested buying the iShares Treasury bond ETF (TLT) and shorting the Swiss franc. Tim Seymour said he sees gold hitting $2000 an ounce and a new test of the lows for stocks. Guy Adami, as mentioned earlier, likes silver and HP below $20.
Stephen Weiss was bearish as well, saying the first half of September "should be OK," but that a new test of the lows was likely after that. Dr. Jon Najarian was bullish on the energy sector, throwing out recommendations in favor of
McMoRan Exploration
(MMR)
and
Plains Exploration
(PXP)
.
--
Written by Michael Baron in New York.
>To contact the writer of this article, click here:
Michael Baron
.
To submit a news tip, send an email to:
.
To watch replays of Cramer's video segments, visit the Mad Money page on CNBC
.
Follow TheStreet.com on
Twitter
and become a fan on
Disclosure: TheStreet's editorial policy prohibits staff editors, reporters and analysts from holding positions in any individual stocks.