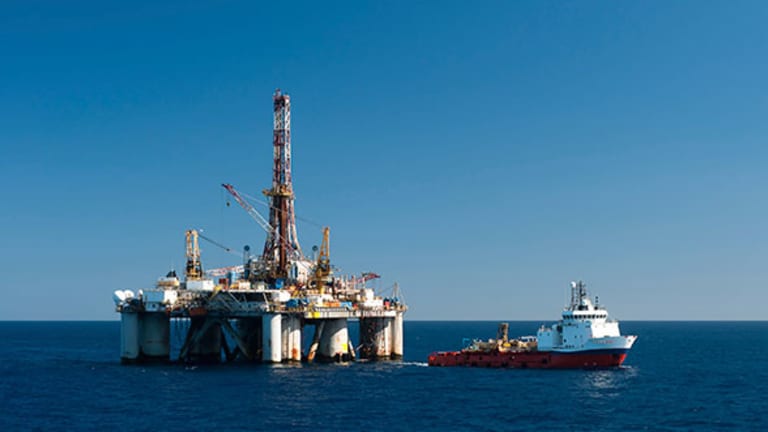 NEW YORK (TheStreet) -- Oil prices are cratering on Wednesday following a surprise rise in inventories that not many investors saw coming. As a result, WTI crude was recently down 4.7% to $40.62 a barrel, which is a 6.5-year low. 
The drop in oil is clearly weighing on U.S. stocks, with the S&P 500 down as much as 1%, Joseph Terranova, chief market strategist for Virtus Investment Partners, said on CNBC's "Fast Money Halftime Report."
Now is not the time to step up investments in the energy sector, Terranova said, noting that it doesn't seem like the Chinese or other emerging market nations are stepping up demand for the commodity. 
Right now, investors should be shying away from taking risks, said Stephen Weiss, founder and managing partner of Short Hills Capital Partners.
He pointed out that many sectors are over-extended, such as industrials. Typically, he said, the sector goes through five-year cycles, but it's on its seventh year now and could struggle going forward. 
Lower energy prices are good for importing nations, noted Heidi Richardson, head of U.S. investment strategy at BlackRock iShares. Cyclical stocks, like financials and technology, should outperform defensive stocks, particularly ahead of the Fed's likely rate hike this year, she predicted. 
Richardson sees Japanese equities as the best value, as there is strong demand for stocks from its government pension plan, and companies are reporting impressive earnings. As for valuation, Japanese price-to-book averages are roughly half that of U.S. stocks, she noted.
Now that earnings are out of the way, the focus is back on oil prices and China, the latter of which has seen more volatility in its stock market, said Pete Najarian, co-founder of optionmonster.com and trademonster.com. If the S&P 500 falls below its recent trading range, the CBOE Volatility Index I:VIX will soar, he added. 
Investors shouldn't read too much into today's minutes release from the last Federal Reserve meeting, according to Jon Najarian, co-founder of optionmonster.com and trademonster.com. While the Fed does seem somewhat dovish, there's still a lot of data to get through before its September meeting, he said. 
John Kilduff, founding partner at Again Capital, said oil production continues to plague the commodity. Saudi Arabia is posting record production and record exports, and with the futures expiration approaching this week, WTI could drop into the $30s.
"There's no where to hide," Kilduff said of the energy market, adding that it seems the only chance for reprieve would be for OPEC to cut production.
Richardson said it's too early for investors to buy into energy. Pete Najarian added that there hasn't been any bullish options activity to indicate a potential bottom for oil. 
The conversation turned to Google (GOOGL) - Get Alphabet Inc. Class A Report, whose shares were up over 1%. The stock has gained over 1,500% since the company's IPO 11 years ago.
According to Pete Najarian, there's still upside in the stock. The company's reorganization will give investors transparency, which should help boost the stock price.
Weiss agreed that increased transparency should lead to a higher stock price, because investors have a better understanding of all of the different businesses. It will allow investors to assign more appropriate valuations for the different businesses, he noted.
As a whole, shares of Google aren't that expensive, especially given the superior growth rate the company has, Weiss added. 
"I like it," Jon Najarian said. The move to create more clarity could also be a precursor to the company eventually spinning off assets to create even more value.
This article is commentary by an independent contributor. At the time of publication, the author held no positions in the stocks mentioned.