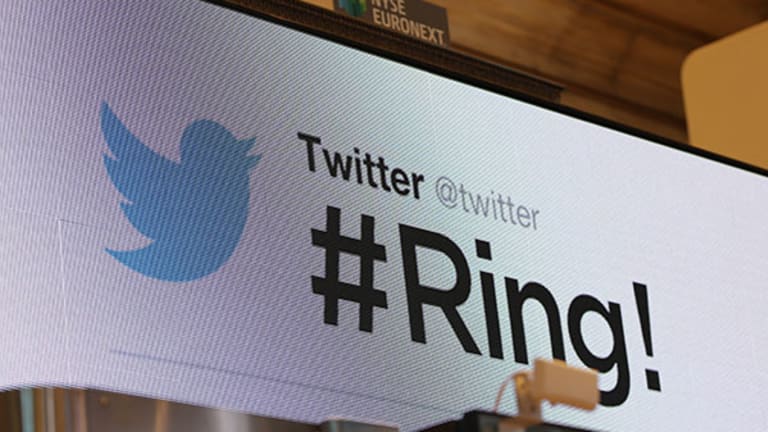 Are Twitter Shares Finally Worth Buying Despite the Volatility? 
The CNBC 'Fast Money Halftime' traders debate J.P. Morgan, hear the bullish case on Twitter and provide insight into the energy sector. 
NEW YORK (TheStreet) -- After sputtering in 2014, shares of Twitter (TWTR) - Get Free Report are roaring higher in 2015. The stock is up 4.5% on Tuesday and nearly 50% for the year, and Dan Niles, senior portfolio manager at AlphaOne Capital Partners, sees more potential gains on the way. 
The stock's valuation is almost "impossible to get comfortable with," he said on CNBC's "Fast Money Halftime" segment. But Twitter's new search deal with Google (GOOGL) - Get Free Report could lead to stronger user growth, which has been a major concern among investors. 
Revenue growth is almost always strong and tends to top analysts' expectations. But the stock has generally been under pressure due to its slower-than-expected user growth. Additional changes to the Twitter platform could help retain more users, Niles said. 
The company's current ad load rate of 1.3% lags that of its peers, and management believes it could eventually garner an ad load rate of 5%, which would result in tripling its revenues, Niles explained. 
However, more broadly speaking, Niles is cautious on tech stocks headed into earnings season. The weather hasn't been pretty in the North, and the Chinese New Year experienced lower demand, which will hurt many tech companies. Ultimately, the stronger dollar could force companies to cut prices, which will hurt margins and profits. 
At some point in the year, Niles says there may be a 10% to 20% correction in the stock market. 
Josh Brown, CEO and co-founder of Ritholtz Wealth Management, has been long on Twitter since its IPO and said he recently bought more shares in the $30s. The stock appears to be breaking out. 
J.P. Morgan (JPM) - Get Free Report is another stock Brown says is breaking out to the upside, if it can get above $62. Investors should be long on the stock, he reasoned. 
Stephen Weiss, founder and managing partner of Short Hills Capital Partners LLC, is also bullish on J.P. Morgan, saying the company has one of the best management teams in the industry. The bank does a good job of cutting costs and its wealth management business is "exploding," he said.
J.P. Morgan also has strong earnings growth, is taking market share from its peers, and has a dividend yield, Weiss added. 
Not all of the traders were in agreement though, as Jon Najarian, co-founder of optionmonster.com and trademonster.com, cautioned investors against the stock. While J.P. Morgan does have strong management, overall revenues for the company are falling and that's a trend that's likely to continue, he said.
Najarian also reminded investors of the continued litigation issues with which the big bank is grappling.
The traders' conversation then turned to oil. Christian Zann, partner and portfolio manager at Balyasny Asset Management, who appeared on the show, said he's generally more upbeat on oil prices now that the commodity has fallen more than 50% from its 52-week highs. 
Oil prices fell due to oversupply and weak demand in Asia. But demand in the U.S. is increasing and the summer driving season should provide an additional boost. West Texas Intermediate oil prices seem to have bottomed, as rig counts have fallen dramatically, he added. 
Some of his top picks include Schlumberger (SLB) - Get Free Report, Halliburton (HAL) - Get Free Report and Marathon Petroleum (MRO) - Get Free Report. Investors should look for quality companies with strong balance sheets, he said. 
As for refinery stocks, Zann says they may not have the best risk-to-reward setup for investors. The spread between West Texas Intermediate prices and Brent oil prices continues to shrink, which is bad news for these stocks, a group where many investors have flocked in an effort to find winning plays in the energy sector. 
Zann also thinks Peabody Energy (BTU) - Get Free Report looks good on the long side. While it's not for the "faint of heart," the company should see its free-cash flow improve, he said.