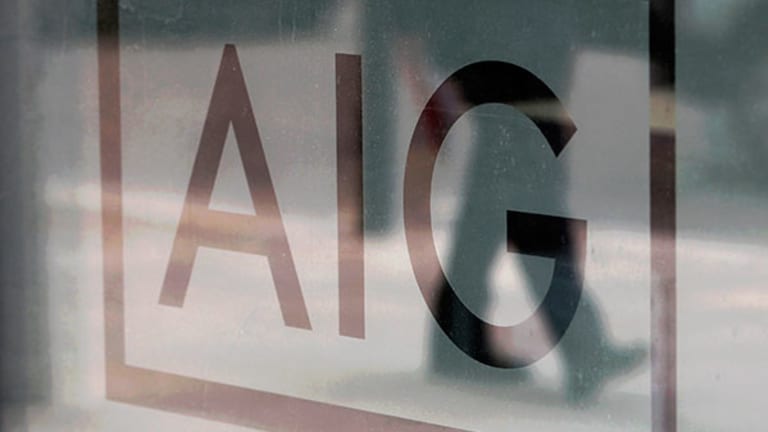 Apple, Twitter Stock Have Upside; Icahn Takes Stake in AIG
The CNBC 'Fast Money' traders discuss earnings results from Twitter and Apple, before looking at Icahn's latest target: AIG.
The S&P 500 ETF (SPY) - Get SPDR S&P 500 ETF Trust Report is up 0.1% after the Federal Reserve's announcement this afternoon that it won't raise rates now, and ahead of tonight's GOP debate. But rather than focusing on the Fed or the debate, the CNBC "Fast Money Halftime" traders instead looked at recent earnings, beginning with Apple (AAPL) - Get Apple Inc. Report .  
Andy Hargreaves, senior analyst at KeyBank Capital Markets, raised his rating on Apple to outperform to go along with a $142 price target following the company's report. Originally he believed the iPhone 6s cycle would have poor growth. But so far, the new iPhone is doing well, the company has pricing power and investors have gotten too negative, he said. This negativity shows itself in the form of a low valuation for the stock, which has now become attractive, he said. 
Josh Brown, CEO and co-founder of Ritholtz Wealth Management, said Apple's margins and sales in China are two of its most impressive metrics. Everyone seemed concerned about Apple's sales in China, which came in at a breathtaking 99% increase from the same quarter last year. Gross margins came in at nearly 40%, another impressive sign that demand for iPhones remains strong. 
The company expects to report a record result next quarter too, Brown added. 
Apple's a "quality" company with a "fortress" balance sheet, said Stephen Weiss, founder and managing partner of Short Hills Capital Partners. However, its slowing growth is something to be concerned about. 
After initially trading lower by 12% in Tuesday's after-hours session, shares of Twitter (TWTR) - Get Twitter Inc. Report aren't looking as bad on Wednesday as that double-digit decline would have predicted. Shares are down just 1.6% on the day and were almost back to flat earlier in the session. 
Scott Devitt, an analyst at Stifel Research, issued his first-ever buy rating on Twitter following the results and the stock's drop down towards $27 on the initial reaction. The stock is near its lows from last month, but the situation at the company is starting to improve, he said. CEO Jack Dorsey should help take the company in the right direction, while investors still have very low expectations. 
Weiss sold his long position ahead of the earnings results, for fear of a big selloff. He's looking to get long again after these results and he also believes expectations may be too low. 
Jon Najarian, co-founder of Optionmonster.com and Trademonster.com, says the stock is undervalued and can trade into the mid-$30s. 
Brown reminded investors that Twitter's deal with Google (GOOGL) - Get Alphabet Inc. Report hasn't even shown up in the earnings results yet, but it should drive revenue higher in the future. The stock formed a bottom near $25 and he is a buyer near current levels. 

Pete Najarian, co-founder of Optionmonster.com and Trademonster.com, is skeptical about the stock over the short term, but agrees that it could have a lot of upside over the next year. 
The conversation turned to AIG (AIG) - Get American International Group Inc. Report , which is up 3.4% following news that hedge fund titan Carl Icahn has taken a position in the stock, which he referred to as "too big to succeed" and is calling for a breakup.
Weiss isn't sure if Icahn's plan will work. With that being said, activists are increasingly taking positions in safer stocks, so that if things don't work out, the investment will still be intact. He referenced Nelson Peltz's recent position in General Electric (GE) - Get General Electric Company Report as one example. The downside in AIG seems limited, he added. 
Jon Najarian said it might be hard to get management to break up the company, especially with the stock near multi-year highs. Pete Najarian added that it would be a very long process for a breakup. 
Conglomerate stocks like AIG tend to garner lower valuations than they otherwise would, Brown said. Look at eBay (EBAY) - Get eBay Inc. Report and PayPal (PYPL) - Get PayPal Holdings Inc. Report . Under one roof, shares were stagnant. But once the companies broke up, both stocks have done well, he explained.
This article is commentary by an independent contributor. At the time of publication, the author held no positions in the stocks mentioned.