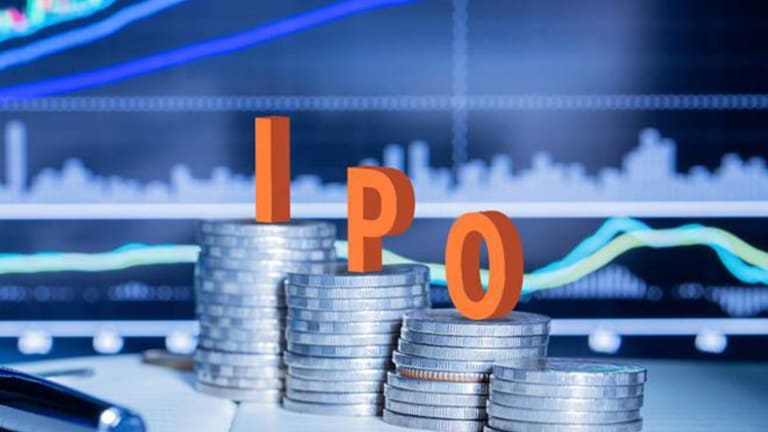 Introduction To IPO Investing
IPO investing can provide access to the next generation of high growth companies but has its own quirks and wrinkles. Find out more in this educational resource.
Introduction
This Introduction To IPO Investing is intended to help investors who are new to IPOs better understand the process of IPO investing.
I hope to provide various options with respect to accessing stocks of companies attempting to or recently selling equity shares on U.S. exchanges, with a focus on considerations specific to IPOs.
Below you'll find information on the IPO process, understanding deal flow, what IPO 'allocations' are, investing strategies and hold time-frames, potential stock catalysts and other resources for further reading.
IPO Process
An IPO (Initial Public Offering) is an offering for sale of the equity shares of an issuing company.
Companies that choose to float their shares on a public exchange seek access to greater capital for a variety of reasons, including funding their growth initiatives, paying down debt or allowing their existing, private shareholders to realize gains from the sale of their shares on the open market.
The IPO process can be broken down into a number of aspects in the following approximate order:
The company hires one or more banking or securities firms to underwrite and/or sell (book runners and managers) the IPO to investors, whether retail individuals or institutional firms.
Management files an initial S-1 'registration statement' with the SEC detailing the firm's history, financial performance, market opportunities and potential risks to investors. This initial statement usually does not include the final price range of the shares nor does it include the proposed market capitalization at the IPO.
Management prepares and gives presentations (road show) to institutional investors explaining the IPO. The information in these presentations may not differ from the S-1 registration statement. Some companies will also provide a recording of the presentation for retail investors to access online.
By the end of the 'road show', the company's bankers have a better idea of the institutional investor demand for the company's IPO shares. They provide feedback and guidance to management, who then decides on an offering price 'range', e.g. $10.00 - $12.00 per share.
Management files an amended S-1 registration statement with its proposed IPO pricing valuation and other terms.
Individuals and institutions wishing to purchase shares in the upcoming IPO indicate the degree of their interest in the IPO through their particular brokerage firm.
Based on demand for the IPO and how many shares a particular brokerage firm has for that particular IPO, investors receive the opportunity to purchase the shares (allocation) when the IPO 'prices' or sells its shares in the IPO.
On IPO pricing day, the company's management and bankers handling the IPO confer and set the final price at which the IPO transaction will occur. After markets close for the day, the IPO transaction is completed and the shares are sold.
The next day, usually within a ew hours after the open of U.S. markets, shares of the company begin trading in the open market. Shares may experience significant volatility, both negative (busted IPO) or positive (a 'pop').
Investors who received an allocation of shares in the IPO may be subject to certain trading restrictions. Certain brokerage firms may request investors not to sell IPO shares for at least 30 days or some other time period. Should investors not follow the firm's request, it may result in the investor not receiving access to future allocations.
Once the company's shares begin trading on the open market, anyone may purchase those shares and not be subject to lockup or no-sell considerations.
As an example, Fidelity has prepared a short primer on the process of IPO allocations for its clients.
Deal Flow
The quantity of IPO deals coming to market is typically in the range of 175 - 225 new issues per year.
Historically, a greater percentage of IPO activity occurs in Q2 and Q3 of the year. Some years are very busy, others less so.
In recent years, Q2 has been the busiest IPO quarter in terms of the number of issues sold on U.S. markets.
In 2017, the average number of IPOs per week was 3.48, assuming 50 weeks of possible activity, so ongoing investors in IPOs had plenty of opportunities to choose from. On average, you should expect 3 - 4 IPO opportunities per week.
The IPO Edge research service seeks to provide opinions on all U.S. market IPOs with the exception of "Blank check" companies. Blank check firms typically raise funds from institutional investors with the intention to make an opportunistic acquisition with the net proceeds. As of the time of the IPO, there is no operating company to analyze, so IPO Edge doesn't review those IPOs.
Allocations
Many investors seek to obtain shares in an IPO via an 'allocation' of shares from their particular broker.
With an allocation based on the investor's indication of how many shares they wish to purchase at the IPO price, investors may enjoy the privilege of acquiring shares prior to open market trading when the general public may trade shares.
However, each broker has different rules & requirements about how they allocate available shares in IPOs.
Some brokers may allocate shares based on a 'lottery' approach, where the lucky winners are able to purchase shares.
Other firms may allocate based on 'scoring' criteria, which may include how many assets the investor has at the broker, how active their previous trading has been and other factors.
Other firms may allocate based on 'first come, first served' basis. Still others may provide pro-rata allocations based on various factors.
Firms may also provide post-IPO share sale restrictions wherein they 'suggest' that investors not sell shares for a minimum specified period of time such as 30 days after the IPO. This may be done to ensure continued allocations at the brokerage firm level from IPO underwriters. Investors who sell shares against these activity guidelines risk being scored lower for future allocations.
Strategies
IPO investors have different strategies for pursuing their investment goals.
The list below briefly indicates a few of these approaches to investing or trading IPO stocks:
- 'Pop and dump.' Investors seek allocations and sell after a minimum hold time frame. Brokers may have rules about share dumping which may reduce or end future allocations if investors don't follow the pre-agreed rules.
- Buy on the open market and hold. Immediately after the IPO, the stock is flat or down from the IPO price due to any number of external or unrelated market factors. Investors who do not have IPO allocations can acquire shares at a 'discount' to the IPO price and not face trading curbs or other short-term considerations.
- Underwriter-centric focus. Some investors may only purchase IPOs that have been underwritten by certain firms, such as 'Goldman Sachs only' or other underwriter-only deals.
- Industry focus - Investors may choose to focus on certain industries or sectors such as General Technology, Life Science, non-technology, etc.
- Hold time frames - Investors have different hold time frames. Some may only hold shares for a few days or weeks, while others may hold for several months to longer depending on the time frame for potential catalysts to the IPO stock price.
- Shorting - For investors pessimistic on the prospects of an IPO stock, they may attempt to short the stock, betting that it will go down in the near future. Depending on the stock float, may be difficult to obtain shares on loan in order to short IPO stocks.
Post-IPO Stock Catalysts
As with any public stock, there are numerous potential catalysts, both positive and negative.
However, there are a few catalyst opportunities that are peculiar to IPOs.
- 25-day quiet period end - There is a customary time period of 25 days after the IPO where major Wall Street research firms do not publish research on the newly IPO'd company.
After that, any firms covering IPOs will then initiate coverage which can be positive, neutral or negative and can have significant effects on the fledgling stock price.
- 180-day shareholder lockup expirations - Existing, private shareholders of the company are frequently required to 'lock up' their shares for a customary period of 180 days (six months) and not sell them.
As the 180-day lockup period approaches, some IPO stocks may show a price drop as investors expect shareholders to sell shares and increase the supply of stock on the market.
Note that some IPOs may have shorter or longer terms in the regard, and some may even change those terms after the IPO.
- The first quarterly earnings report for companies with revenue and commercial operations. Management's first conference call is usually a closely-watched event by interested shareholders and analysts, as it is an important indication of how well the company is performing as a public firm and how professional management appears now that they are squarely in the public eye.
- Busted IPO - a 'busted IPO' is one where on the first day of trading, the company stock trades at a lower price than it was priced in the IPO. This may be due to reasons directly related to the IPO, such as major investors selling their stock or due to indirect and temporary effects such as overall market turbulence that drags down an IPO on its first trading day. A busted IPO can be a great opportunity for investors who did not receive an allocation in the IPO to purchase shares on the open market at a lower price than the IPO.
- Life Science investing - pre-revenue firms with regulatory milestones such as positive or negative trial results, regulatory approvals for drug or device pipeline advancement or marketing approval in the U.S., EU or elsewhere. Since regulatory approvals are frequently binary in nature, these catalysts can be particularly strongly positive or negative for a firm.
Other Resources
Various brokerage firms may provide access to IPO investing, including:
Other major brokers (Morgan Stanley, Goldman Sachs, JPMorgan, etc.)
For further reading:
Buying Pre-IPO company stocks - SharesPost, EquityZen, Pre-IPO Swap, and Equidate.
* Note: This "Introduction To IPO Investing" is intended for educational purposes only and is not financial, legal or investment advice. The information referenced or contained herein may change, become outdated and irrelevant, or removed at any time without notice. You should perform your own research before making any decisions. IPO investing carries significant volatility and risk of loss. The publisher has no positions in any stocks mentioned, no plans to initiate any positions within the next 72 hours, and no business relationship with any company whose stock is mentioned in this article.