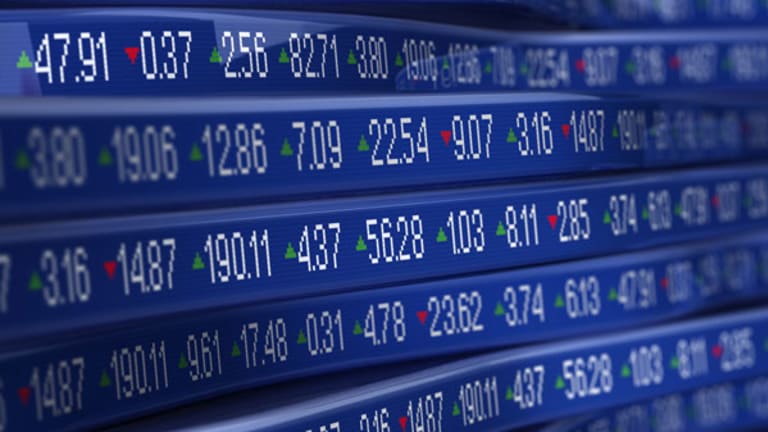 Zipcar Seeks to Turn Profit in 2012
The fast growing company aims to turn its first annual profit in 2012.
The following commentary comes from an independent investor or market observer as part of TheStreet's guest contributor program, which is separate from the company's news coverage.
NEW YORK (
) --
Zipcar
(ZIP) - Get ZipRecruiter, Inc. Class A Report
posted its second consecutive quarterly profit for the fourth quarter in 2011.
The car-sharing company's membership grew 25%, leading to 30% higher revenues in 2011 compared to the previous year. An improved mix of revenues and access to cheaper vehicle financing also resulted in better margins despite a net loss for the full year.
As margins continue to pick up, the company seems to be on its way to post its first annual profit this year. Zipcar serves 673,000 members with a fleet of over 9,000 vehicles in North America and Europe.
Aside from competing with traditional rental companies and car-sharing services like Connect by Hertz, Enterprise's WeCar, UHaul's UCarShare and City Car Share, it also faces competition from
new low-cost, peer-to-peer (P2P) car sharing services like RelayRides and GetAround.
See our complete analysis for Zipcar's stock
here.
In 2011, Zipcar improved its revenue mix with fee revenue representing 14% of revenue compared to 12% in 2010. A rising contribution of fee revenue compared to usage revenue will help improve profit margin as fee revenue provides over 90% gross margin.
In the coming years, Zipcar aims to generate over 17% of its revenue through fees and the remainder through usage revenue. This may result from an increased number of members retaining Zipcar membership as a lifestyle option, similar to gym club memberships that are used less frequently by users but still contribute toward the annual membership fees.
Zipcar has significantly reduced its vehicle acquisition costs over the past year by shifting from leasing vehicles to purchasing vehicles through Asset Backed Securitization (ABS) facility that provides it access to low-cost vehicle financing. It recently doubled the ABS facility to $100 million to fund its domestic fleet expansion in 2012. Lower cost for vehicle financing will further help Zipcar's bottom-line.
Fleet costs currently constitute 66% of Zipcar's revenues compared to 71% in 2009. This reduction happened as Zipcar started phasing out vehicles under its operating lease in the U.S. and replaced them with vehicles purchased through the ABS facility. The number of vehicles under operating leases fell from 90% in 2009 to 50% in 2011.
However, Zipcar plans to enter two to three markets each year and continue with its expansion across Europe. This will result in higher capital expenditure and a slowdown in EBITDA margin growth. We currently estimate Zipcar's EBITDA margin will reach 23% by the end of 2018.
In 2012, Zipcar expects its top-line to grow by 20% to 22% to $290 million to $296 million and the adjusted EBITDA to grow from $11 million in 2011 to $15 million to $19 million in 2012. We expect the company to post its very first annual profit this year, even though it may see a loss in the first quarter of 2012.
We have a revised
$22 Trefis price estimate for Zipcar based on the revision to our EBITDA margin forecast.
Click
to find out how a company's products impact its stock price at Trefis.
Like our charts? Embed them in your own posts using the
.
This commentary comes from an independent investor or market observer as part of TheStreet guest contributor program. The views expressed are those of the author and do not necessarily represent the views of TheStreet or its management.