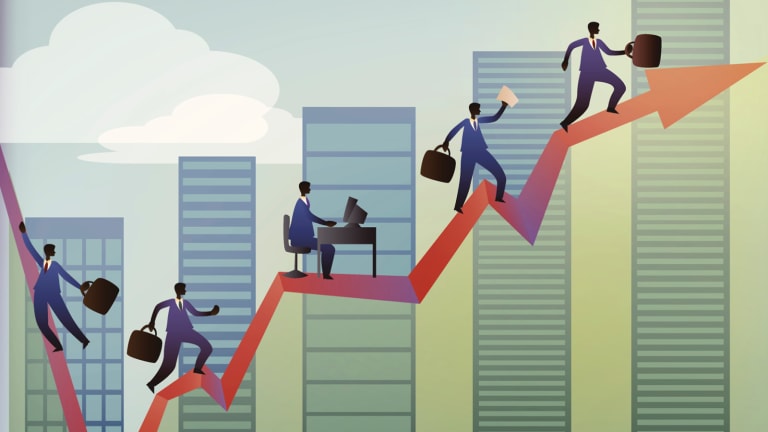 Zipcar Founder -- Sharing Economy Is Transforming Capitalism
Robin Chase, co-founder and former CEO of Zipcar, said social networks such as Twitter and Facebook have played a major role in the growth of the sharing economy.
NEW YORK (TheStreet) -- Robin Chase, co-founder and former CEO of Zipcar, spoke about the sharing economy during an interview at the Aspen Ideas Festival.
"I love the idea of sharing cars and everything. It's something the Internet enabled and Zipcar did fabulously early on," said Chase. "So when you can share cars and assets and ideas and experiences, the world really does transform."
Chase is also the author of Peers Inc.: How People and Platforms are Investing the Collaborative Economy and Reinventing Capitalism.
Chase said she wasn't surprised by how Zipcar took off. "In those early days I would be asked what do you expect this company to be in ten years," said Chase. "And I would say I expect it to be under a monopoly anti-trust suit, because I really thought it would go everwhere."
Chase said platforms have enabled us to go from sharing cars to sharing a lot of other things, such as massive open online courses.
"We can think about YouTube and Twitter (TWTR) - Get Free Report and Facebook (FB) - Get Free Report, all of those are also part of this same movement, or Etsy (ETSY) - Get Free Report," Chase said. "So we have excess capacity being harnessed by a platform, being engaged by a diversity of peers. And this new structure gives us amazing exponential growth, which we have seen with Airbnb and Uber."
Chase said the sharing economy is also changing how people work, giving them autonomy and flexibility. "We're in this full on, very fast paced transition from what I think of as the old form of capitalism, which is how we used to make the most value by holding things close, owning the cars, owning the patents, keeping all the knowledge inside" she said. "And now because the internet does exist and people and things and ideas are quickly identified and connected, there's always more value outside the company."
Chase also serves as executive chairman of Veniam, a vehicle communications company, and founded Buzzcar, a peer-to-peer car sharing company based in France.