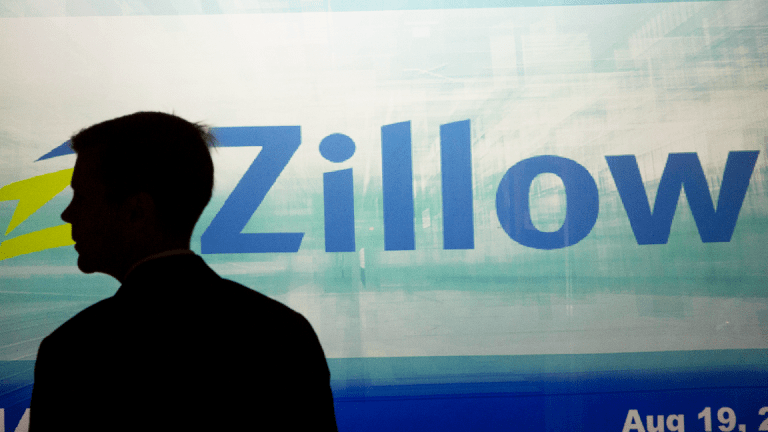 Zillow Shares Climb on Cowen Upgrade to Outperform
Zillow Group climbs on an upgrade to outperform from a Cowen analyst.
Zillow Group climbs on an upgrade to outperform from a Cowen analyst.
Shares of online real estate database company Zillow Group (ZG) - Get Report climbed 2.2% to $37.45 on Monday after an analyst at Cowen upgraded the company to outperform from market perform with a target price of $46, up from $40.
Analyst Thomas Champion said in a note to investors that he believes that new executive team of CEO Rich Barton and Chief Financial Officer Allen Parker seem well-suited to handle the "massive challenge" of leading the company through a change in its business model.
Champion said he believes Zillow's internet segment targets are conservative, while its home targets are attainable. He also said the company's premier agents seem to have improved following some missteps in 2018, Champion said. 
Barton is the co-founder and former CEO. He returned to the chief executive role in February after stepping down in 2010 and replaced co-founder and former CEO Spencer Rascoff. Zillow announced in November that Parker, who previously spent more than 12 years at Amazon, would be coming on board as finance chief.
In February, Zillow posted strong fourth-quarter results. Revenue climbed 29% to $365.3 million, beating Wall Street's forecast of $349.5 million. Net income came to $1.1 million, or 1 cent a share, while the consensus estimate called for a break-even bottom line. 
At that time, Barton said "we're making strategic investments to broaden the Zillow Group portfolio," and added that "this year will be one of "transformation and investment."