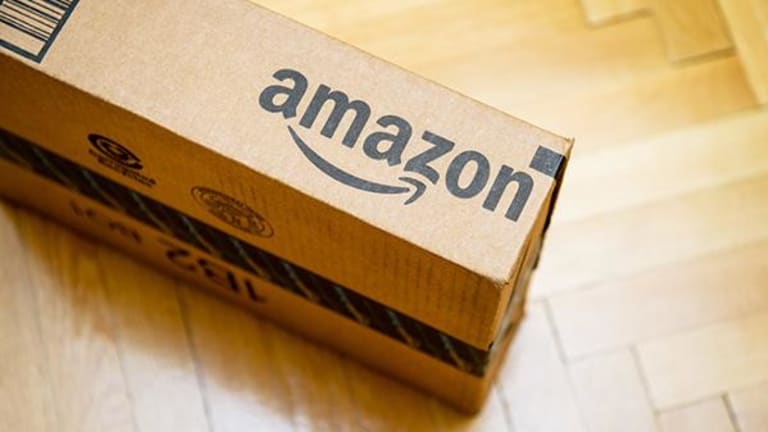 You'd Better Hope Amazon Shares Don't Lose Another $25
Technical analysis says the $925 level is important for the stock.
I've discussed over the past few days how several charts that showed short-term oversold conditions gave way to more downside or a retesting of the lows once that oversold condition was relieved. Now, I realize that everyone is on a page these days that says: "But the S&P 500 is only down 2% from its highs!" That's true, but what about the average stock? How many of those are down 2% from their highs? Not many.
You wouldn't have such grossly oversold conditions if the majority of stocks were only down 2% from their highs. Heck, look at what beloved Amazon (AMZN) - Get Amazon.com, Inc. Report did to the grocery stocks on Thursday, and even beloved Amazon is down about 10% from its recent highs, trading at around $950 as of midday Friday.
The curious thing about Amazon is that it was having an awesome run this year until everyone decided it was killing anything and everything that jumped in its path. Like a tornado, it was on a path of destruction. Yet aside from the stock being down 10% from the highs a few weeks ago, AMZN is also at the same price that it was in early May. That's three months of nothing. And it doesn't take an experienced chart person to draw in this line at $925 and see that the level is important.
Or what about the red uptrend line that was broken? Yet everyone continues to fear AMZN. If this chart was anything but Amazon, you'd find a reason not to like it:
But here's the interesting part. The S&P Retail ETF (XRT) - Get SPDR S&P Retail ETF Report  has fallen by just over 10% since May (red arrow below):
So, who exactly is the winner and who is the loser?
My point is that up until May/June, it was quite clear who the winner and loser were. But since the "Amazon Kills Everything in Its Path" narrative started in full right around that time, the winner isn't so clear. The one thing I know is that if Amazon breaks under $925, the narrative will change drastically. Price has a way of doing that.
(This column originally appeared at 6 a.m. ET on on Real Money, our premium site for active traders. Click here to get great columns like this from Jim Cramer and other writers even earlier in the trading day.)
More of What's Trending on TheStreet:
Wells Fargo Is in a Correction -- This Is What You Should Do
At the time of publication, Meisler had no positions in the stocks mentioned.