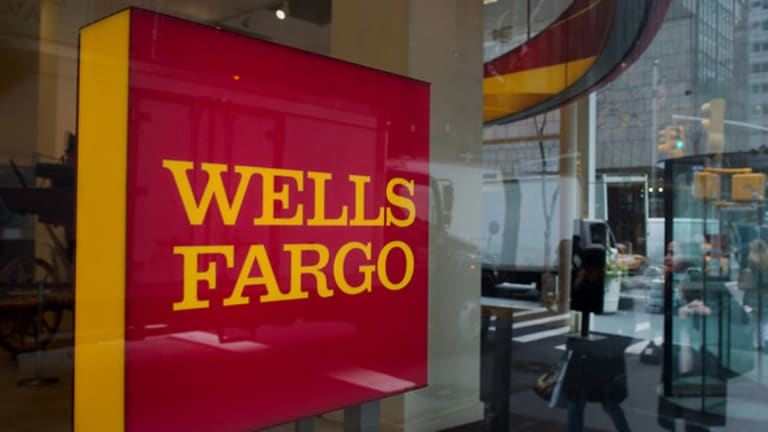 Yellen (Almost) Promises Rate Hike, Wells Fargo Opens More Branches: Finance Winners and Losers
Yellen nearly promises a 2015 rate hike, American Express is set to benefit from a Senate bill, and Wells Fargo still believes in old fashioned customer service.
NEW YORK (TheStreet) -- Markets were relatively flat on Friday, which was a rare feat considering Fed Chair Janet Yellen nearly affirmed a rate hike in 2015. Perhaps investors were too busy planning their long weekends to pay attention?
Meanwhile, in addition to getting a boost from holiday travelers swiping their cards, American Express (AXP) - Get Free Report may also get a gift from the Senate.
In a speech at the Greater Providence (R.I.) Chamber of Commerce, Janet Yellen spoke favorably about a 2015 rate hike despite concerns that the job market is not as strong as the 5.4% unemployment figure would suggest.
"If the economy continues to improve as I expect," Yellen said, "I think it will be appropriate at some point this year to take the initial step to raise the federal funds rate target and begin the process of normalizing monetary policy. To support taking this step, however, I will need to see continued improvement in labor market conditions, and I will need to be reasonably confident that inflation will move back to 2 percent over the medium term."
When it comes to Fed-speak, that is about as much certainty as observers can expect.
Small banks may not be the only financial institutions to benefit from a bill that passed Senate Banking Committee on Thursday. The proposal, authored by Senator Richard Shelby, R-Ala., would relieve small and mid-size banks of some of the capital requirements and stress testing mandated by the Dodd-Frank Act and the Federal Reserve.
Also included in the relief are lending institutions such as American Express (AXP) - Get Free Report. Bloomberg reports that Shelby's bill would free up to $66 billion in capital for 11 lending institutions.
American Express closed up 49 cents to $81.25.
While its mobile banking business is on the rise, Wells Fargo (WFC) - Get Free Report still believes there's value in face-to-face client communication. In the past two years, the San Francisco-based bank has added 34 new branches at a time when many banks are reducing their physical presence.
Small business lending and mortgage loans are a driver of branch visits.
Wells Fargo stock closed down 1 cent at $56.