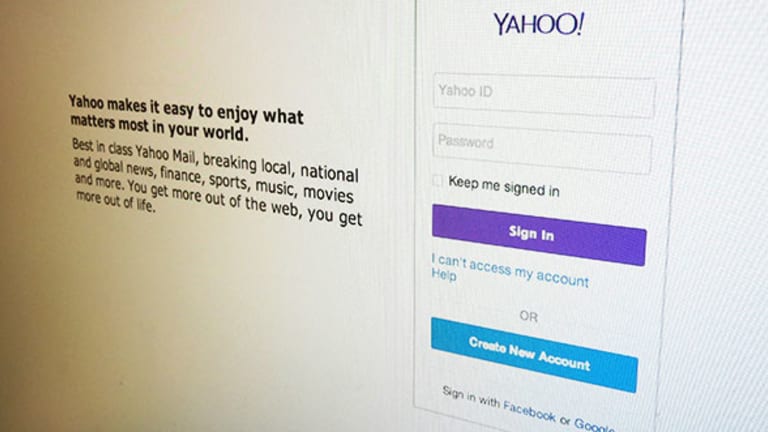 Yahoo! Gears Up for Alibaba Spinoff, With or Without IRS Approval
Yahoo! is ready, even if the tax people are not
Yahoo! is ready, even if the tax people are not
NEW YORK (TheStreet) -- Yahoo! (YHOO) shares got a boost Tuesday after the company announced it was ready to spin off its $22 billion stake in e-commerce giant Alibaba (BABA) - Get Report.
It's ready to do so despite investors' concerns of a multi-billion-dollar tax charge on the deal. The Internal Revenue Service has so far denied Yahoo!'s request for an advance decision on the expected tax break but Yahoo!'s board is going ahead with the spinoff regardless.
Yahoo! declared in a filing: "Neither this ongoing guidance project nor the IRS's decision not to rule with respect to the Abaco spinoff transaction changes the current law applicable to the proposed spinoff."
According to the latest reports, the IRS has communicated to Yahoo! that future tax guidance would not be applied retroactively to transactions that have already been completed. Despite the risk, Yahoo! CEO Marissa Mayer is working to silence critics and save around $9 billion in taxes by divesting the 15% stake in Alibaba. The company estimates that the deal will be completed by the end of the year.
The spinoff, named Abaco Holdings, will trade under the AABA ticker symbol and will be listed on the Nasdaq. It will also include Yahoo!'s small business unit. Alibaba shares have taken a hit this year, slumping around 45%, meaning that Yahoo!'s stake in the company is now worth significantly less than when the company was trading at highs.