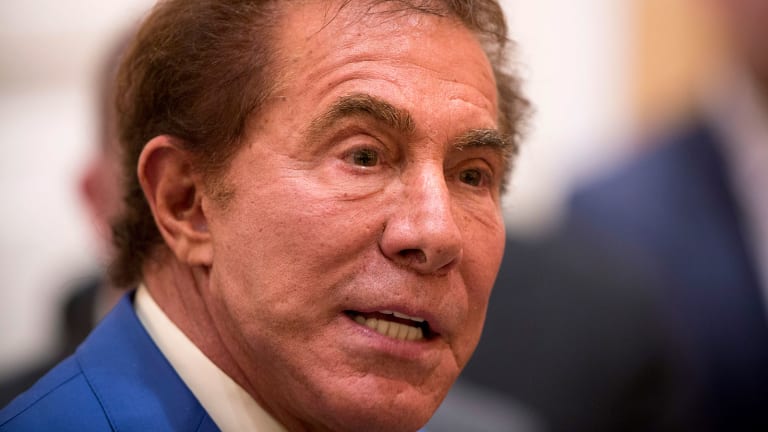 Wynn Resorts Shares Plunge After Reports of Sexual Misconduct by Steve Wynn
Wynn shares drop over 8% after a report described an alleged pattern of sexual abuse by casino mogul Steve Wynn.
What allegedly happened in Vegas between Wynn Resorts (WYNN) - Get Report CEO  Steve Wynn and dozens of women is now front page news.
The Wall Street Journal ran an expose Friday, Jan. 26, detailing reports from dozens of women who described a pattern of sexual abuse perpetrated by Wynn, the man behind the casino empire. Wynn shares were down over 8% Friday afternoon.
The Journal reported that they spoke to women who described what amounts to a decades-long pattern of sexual misconduct that includes forcing a manicurist at one of his hotels into having sex with him against her will in 2005. 
Wynn ended up paying the woman a $7.5 million settlement, according to Journal sources.
Wynn responded to the report by telling the publication that "the idea that I ever assaulted any woman is preposterous. We find ourselves in a world where people can make allegations, regardless of the truth, and a person is left with the choice of weathering insulting publicity or engaging in multi-year lawsuits. It is deplorable for anyone to find themselves in this situation."
Some of the 150 employees the Journal spoke to for the article said they would make up appointments to help co-workers get out of having to have one-on-one meetings with Wynn in his office. 
Wynn is currently involved in a bitter lawsuit with his former wife Elaine Wynn as the latter seeks to lift restrictions on the sale of her stock in Wynn Resorts. Elaine Wynn is a co-founder and former board member of Wynn Resorts but has not been able to cash out of her Wynn stock holdings following an agreement she made with Steve Wynn in 2010. 
More of What's Trending on TheStreet: