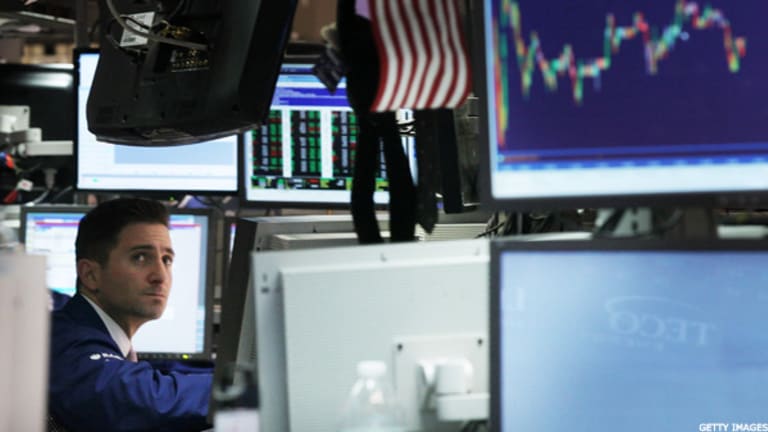 Wouldn't Touch This Stock With a 10-Foot Pole
In this <I>Real Money</I> article, John Dorfman explains his feelings toward Emeritus.
This article originally appeared Sept. 9, 2013, on Real Money. To read more content like this, + see inside Jim Cramer's multi-million dollar portfolio for FREE Click Here NOW.
Emeritus
(ESC)
was the biggest loser on the NYSE Friday, losing 10% for the session. Such declines normally pique my interest, as I like to look for shares that are undeservedly punished. But in the case of Emeritus, I believe the outlook really is bleak.
Based in Seattle, the company operates approximately 500 senior-living facilities. Most of them offer assisted-living arrangements. Some are geared toward skilled nursing care, or toward care for people with Alzheimer's disease or dementia.
The company is headed for its eighth consecutive annual loss, and analysts expect this year's loss -- with estimates at about $2.19 a share -- to be the widest in that eight-year period.
As of June 30, Emeritus had almost $4 billion in long-term debt, and debt was about 19x stockholders' equity. By comparison, that ratio is 1.7x at
Kindred Healthcare
(KND)
, which competes with Emeritus in senior-living facilities and also owns hospitals and rehabilitation centers.
On this point, I tend to be conservative: Generally, I will not buy a stock with a ratio higher than 1x.
Valuations at Emeritus are forbidding from a value investor's perspective. There is, of course, no price-to-earnings ratio, since there are no earnings. The stock sells for 5x book value (corporate net worth per share), which is about double the ratio for the average stock and more than double my preferred limit of 2x.
The shares do look more reasonable on a price-to-sales multiple, as they fetch only 0.5x sales. This ratio can often point to a turnaround situation, as new management may be able to come in and reshape the clay of sales into the pottery of earnings.
I do not believe, however, that Emeritus is about to turn around. Care for the elderly is inherently expensive, and it's getting more so with longer life spans and newer medical techniques. The relatives of the elderly often lack enough resources to pay for long-term care, and this will become increasingly true as more baby boomers start to need it.
Private long-term care insurance is spotty, and often not up to the task. That leaves Medicare and Medicaid to carry much of the freight. But both programs, and especially Medicaid, are at risk for budget cuts in this fall's Congressional budget negotiation.
A successful company has a product or service that fills a genuine need, and a customer population that can afford to pay for the product. There is a big need for elder care, all right. But it is difficult and expensive to provide it well, and the ability of the customers to pay for the service is in doubt.
At the time of publication, Dorfman had no positions in the stocks mentioned.