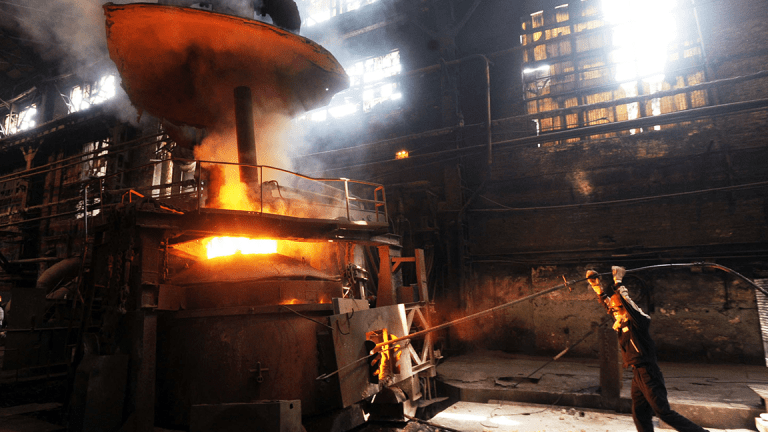 Worthington Industries Sinks on Earnings and Revenue Miss
Worthington Industries tumbles after the metals manufacturing company misses second-quarter earnings and revenue expectations.
Worthington Industries nc. (WOR) - Get Report tumbled 9.93% to $33.02 Tuesday after the metals manufacturing company missed second-quarter earnings and revenue expectations.
The Columbus, Ohio-based company posted net earnings of $34 million, or 57 cents a share. Earnings, adjusted for restructuring costs, were 58 cents. Analysts were expecting of earnings of 73 cents. The company reported earnings of 65 cents a share a year ago.
Worthington reported sales of $958.2 million, up 10% over the year ago total of $871.3 million, but missed analysts' expectations of $982 million.
The increase in sales was primarily driven by higher average direct selling prices in steel processing, the company said, which was partially offset by lower net sales in the consumer products business in pressure cylinders.
During the quarter, the company repurchased a total of 1.5 million common shares for $63.6 million at an average price of $42.39.
"We faced headwinds in the quarter due to rising input costs and lower spreads in our Steel Processing business," Chairman and CEO John McConnell said in a statement, "but volumes for our key markets remained solid and our employees continue to work hard to make improvements."
McConnell added that he was "confident that our teams across the company are executing strategies focused on accelerating our growth, and delivering innovative solutions to our customers."