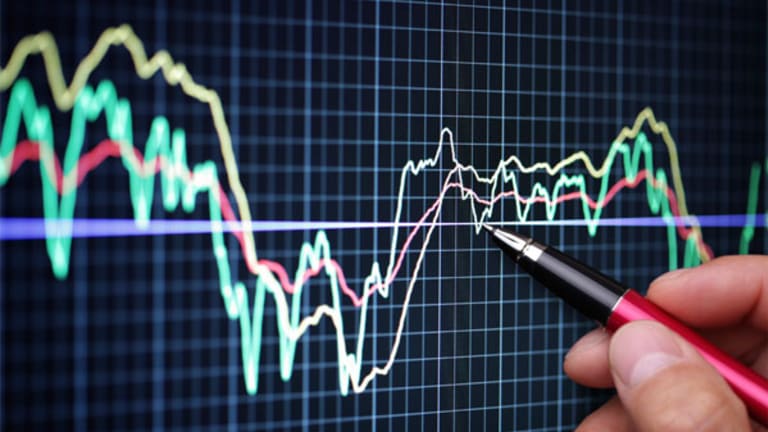 Worries for Disney and ESPN; Industrial Production Drop's Signal: Best of Kass
In highlights from this week's trading diary and posts, Kass discusses Disney, ESPN and industrial production.
Top thoughts on stocks and the markets from TheStreet's Doug Kass.
More Worries for Disney and ESPN

" He...could...go...all...the.. .way! [and he does!/but he doesn't!]
Back, back, back, back, back.
-- "Primetime" No More
It's a fumble!
Swami sayz...
Rumblin', stumblin', bumblin'...
The frozen tundra of...
This just in...Mario is good.
But that's why they play the game!
Nobody circles the wagons like the Buffalo Bills.
Marshall, Marshall, Marshall!
Whoooop! Whoooop!"

-- ESPN's Chris Berman
Over on CNBC there is a conversation about ESPN's continuing subscriber losses.
As I have written over the last two years (and partially my rationale for my investment short in Disney (DIS) ) -- here are some of my additional concerns about ESPN that lie even beyond the cord cutting issues:
* The American consumer is now over-saturated with sports.
* Professional sports ratings are down for the third year in a row.
* Consumers are no longer, with consistency, watching entire sports events. More and more, with less time available in the day, consumers are instead watching highlights on ESPN.com and elsewhere, rather than the complete games. (Participation in the sport of golf -- which takes over four hours for a round -- has faced the same problem for a decade now.)
* It seems as if every commentator on ESPN is vying to become the next Chris Berman. (There was only one Berman). To me that copycat approach is annoying -- viewers want to watch a game and not their commentary in which moderators are trying to outdo each other. As Steve Young once said, "Sports on TV is not calculus. It is authenticity. That's what you got from Chris."
* There is a high implied price for the ESPN portion of the cable/satellite TV bundle relative to the reduced need for the service.
Disney's shares have continued to perform poorly over the last few months.
More of What's Trending on TheStreet:
Position: short DIS
Originally published Sept. 15 at 3:21 p.m. EST
Industrial Production Drop Sends a Signal
The 0.9% drop in monthly industrial production is an exclamation point to my view that the core foundation of profit and economic growth is being overstated after years of pulling forward growth with near-zero interest rates and massive infusions of liquidity by central bankers.
These concerns of mine are being ignored by the global equity markets, but the fixed-income market, with a 10-year yield of 2.2%, is sending a clear message that disappointing growth lies ahead.
According to my calculus, bonds are telegraphing sub 1% real growth over the next four to six quarters, dramatically below consensus expectations and below my forecasts.
While the dual hurricanes will queer the economic data, I expect real GDP to be in the area of 1.25% to 1.75% compared to consensus of 2.0% to 2.75% in 2018-19.
That is a meaningful difference in opinion, and, If I am correct, will adversely influence the trajectory of corporate profits, which I also believe will undershoot consensus expectations.
Position: None.
Doug Kass fills his blog on RealMoney every day with his up-to-the-minute reactions to what's happening in the market and his legendary ahead-of-the-crowd ideas. This week he blogged on:
How he made a partial sale in Twitter.
How he took a quick look at bonds.
Click here for information on RealMoney, where you can see all the blogs, including Doug Kass'--and reader comments--in real time.
Originally published Sept. 15 at 9:31 a.m. EST
More of What's Trending on TheStreet:
Action Alerts PLUS, which Cramer manages as a charitable trust, has no positions in the stocks mentioned.