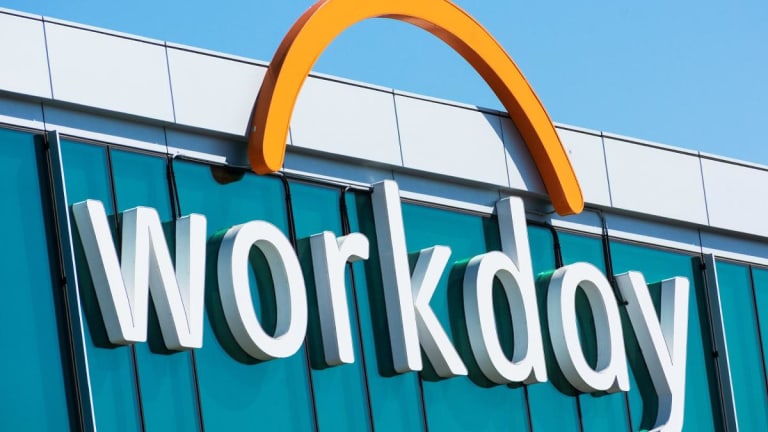 Workday Offers Too Little Upside for Too Much Risk
Workday's overvalued stock is setting up shareholders for disappointment.
Workday (WDAY) - Get Workday, Inc. (WDAY) Report has delivered poor performance in 2019, growing just 7% compared with the S&P 500, which is up 24% over the same time frame. Why? Arguably because investors are starting to look beneath the surface and question whether a "growth at any cost" enterprise like Workday makes for a suitable investment.
Prudent investors would do well to avoid Workday's stock. Here's why:
The Ever-Alluring Narrative
Workday has all the makings of a strong Software-as-a-Service (SaaS) company.
In fact, Workday CEO Aneel Bhusri reminds the investment community that not only does Workday derive 75% of its revenues from North America, but that Workday's Human Capital Management (HCM) Suite is being used by half of Fortune 100 companies, demonstrating strong validation of its platform.
What's more, its land-and-expand strategy continues to see high customers' satisfaction has reflected in its plus 100% net retention rates, given that 45% of new customers make add-on purchases within the first year of their go-live dates.
Furthermore, to the delight of shareholders, Workday's recurring revenues account for approximately 85% of its total revenue. Having said that, at this juncture, some questions begin to surface. In the graph below we can see Workday's revenue growth rates.
It appears that its revenue growth rates are decelerating at a rapid clip. Thus, possibly is Workday's business not as steady and predictable as we were led to believe?
Profit Margins Are Unimpressive
Thus far, investors have been all-too-happy to embrace Workday's ever-increasing net income GAAP losses for as long as its revenues continued to increase over time.
However, we should pay heed that not all of Workday's revenues carry the same gross margins.
Accordingly, even though Workday's subscription services carries satisfactory gross margins at 16%, Workday's deployment services, optimization services, and training, which are encapsulated under its professional services, actually carry substantially unprofitable gross margins.
Furthermore, we should be mindful that these figures are before any further product development, sales and marketing, or general and administrative expenses get factored into Workday's operating margins.
Consequently, we can appreciate exactly how Workday continues to post such strong GAAP net losses in the face of its increasingly larger revenue base.
Valuation - No Margin Of Safety
As the table above reminds readers, there are very few bargain opportunities to be found towards the end of a decade-long bull market, and least of all present in Workday's share price.
We know that Workday's revenue growth rates are unlikely to hit mid-30s% any time soon. But will Workday sustainably succeed in growing its revenues close to 30%? This is up for debate, and the verdict is still out. Nonetheless, realistically, shareholders are likely to be forced to embrace sub-30% revenue growth rates.
Furthermore, with nothing but GAAP net losses, is it truly worthwhile to pay up 55x-plus trailing cash flows from operations for Workday? I struggle to find this to be a compelling risk-reward investment. Moreover, once we account for its regular acquisitions, real estate projects, and heavy stock-based compensation, Workday makes no tangible free cash flow.
The Bottom Line
Even without discussing the likely implication of well-established players such as SAP SE (SAP) - Get SAP SE Sponsored ADR Report , Oracle (ORCL) - Get Oracle Corporation Report  and Microsoft (MSFT) - Get Microsoft Corporation (MSFT) Report  encroaching on Workday's turf, investors are priming themselves for a very risky investment.
Workday will report its highly-awaited Q3 2020 results shortly on the Dec. 3. Stay tuned.