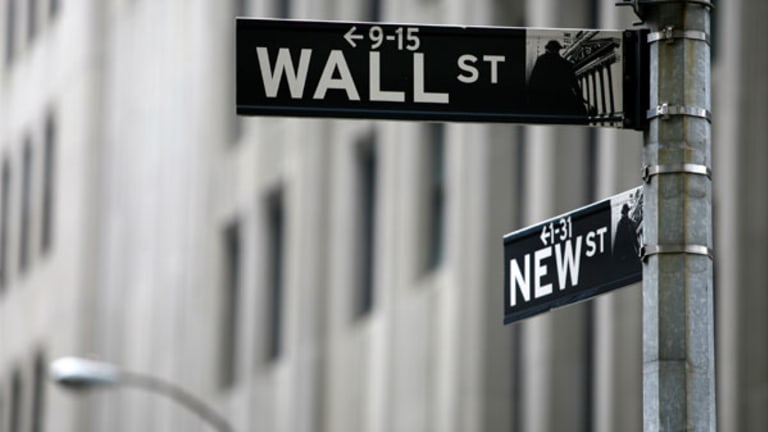 Workday, Tableau Software, Fortinet -- 3 Great Stocks, 3 Ridiculous Prices
Good stocks come at a high price on Wall Street. Great ones carry a ridiculous price tag.
NEW YORK (Real Money) -- Every time I run a screen for stocks that are wildly overvalued based on traditional valuation metrics the list is full of what I like to call newfangled software companies. These companies are always in the hottest segment of the software market and are absolutely going to change the world. They are going to be the next Microsoft (MSFT) - Get Free Report, Oracle  (ORCL) - Get Free Report or Cisco Systems (CSCO) - Get Free Report and we are all going to get rich no matter what we pay for these stocks. 
I have been doing this for a long time and that has never been the case. Eventually even the powerhouses of the industry fall to earth. I have developed my own way of buying super tech stories. I wait for a 2002 or 2008 to occur and then I buy Microsoft, Cisco and Oracle at bargain prices.
When I look for excess right now, it is no different. There are stocks with great stories about cybersecurity, data analytics and cloud application. These are fantastic tales and even I am aware that cybersecurity (and cyber warfare) is the next big thing. However, I am not convinced that any company in any business can justify some of the multiples in these stocks right now. Someday I will get to buy them at bargain prices from margin call-battered true believers, but there is no way I could bring myself to own them at current prices.
Workday (WDAY) - Get Free Report is an example of a "great story, bad number" stock, in my opinion. The company has the buzz words down as it provides enterprise cloud applications for global human resources and finances. According to Workday, it "offers applications for customers to manage critical business functions that enable them to optimize their financial and human capital resources."
I know people that use its products and services and love them. By all accounts it's a great company with great products. However, they are not yet wonderful enough for the company to be profitable. And the shares trade at a mere 43,000 times analyst expectations of next year's profits. A good company and a great story, but the numbers are ridiculous.
Tableau Software (DATA) - Get Free Report provides business analytics software products that allow customers to crunch numbers to improve their business, find and retain customers, solve problems and better understand their business and the world. It's a solid business as we gain new knowledge of all the ways we can use Big Data to improve results in a wide range of fields. However, like all good businesses, it is a crowded field and will become even more so in the years ahead. Tableau is not profitable, although the "always clear-eyed and fully rational" Wall Street analysts expect it to make about 56 cents per share next year. DATA shares are currently trading at a mere 166 times those hoped-for profits. It's another great story, but, once again, the numbers are lousy.
Fortinet (FTNT) - Get Free Report has the best story of the three. The company is in the cyber security business and helps protect databases, networks, email and other content from hacking and other forms of cyber attacks. If I was a much younger man I would find some great hackers and form a cybersecurity and cyber warfare firm, because I think this is the business of the future. The world and money have moved online and into the cloud so that's where the bad guys are moving as well.
Cyber security is going to be a fantastic business. Nevertheless, even a fantastic business has a price and I'm pretty sure it is not 227 times current and 53 times hoped-for earnings. Given the amount of competition and new entrants expected in the field I think some of the more radical growth assumptions for individual companies need to be trimmed. I will happily admit that if we got a market pullback of 2008 proportions and I could buy this stock for less than 20 times earnings I would be buying with the same enthusiasm that I was buying big tech in late 2008. But at the current price Fortinet is just too expensive for a rational investment.
Good stories come at a high price on Wall Street. Great stories carry a ridiculous price tag. Investors must learn to compare the numbers to the story to avoid a permanent destruction of capital.
Editor's Note: This article was originally published at 10 a.m. EDT on Real Money Pro on March 26.
At the time of publication, the author held no positions in the stocks mentioned.