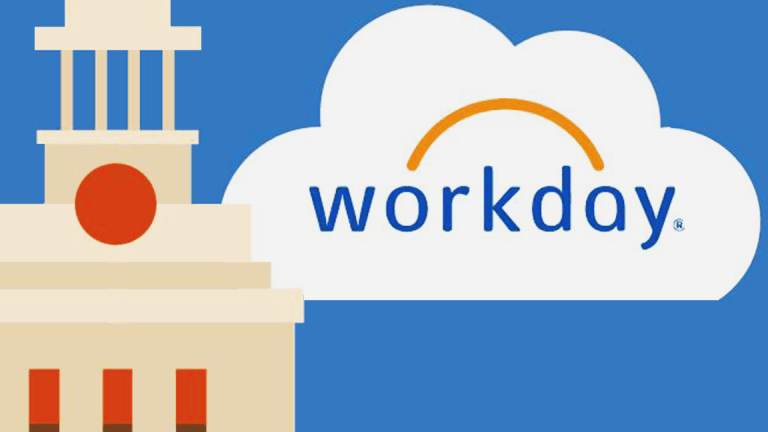 Workday Shares Slide Despite Strong Earnings
The company's adjusted earnings per share hit 41 cents, surpassing analysts' estimates.
Business software maker Workday (WDAY) - Get Workday Inc. Report fell around 4% on Friday, despite releasing fourth-quarter earnings that beat expectations.
The California-based company that makes human resources and financial-related applications for businesses reported adjusted earnings per share of 41 cents. That amount surpassed analysts' estimates. It was also up from the 28 cents reported the same quarter a year earlier. 
Quarterly revenue rose by more than 35% from a year earlier to $788.6 million. Subscription revenue was up, too, by 37.5% to $673.5 million.
"We were pleased to close Q4 with strong momentum across our key subscription revenue drivers, while delivering solid operating margins and record cash flows," said Robynne Sisco, chief financial officer of Workday, in a statement.
For the year, adjusted earnings per share hit $1.36, up from the $1.03 the previous year.
Total revenue rose by nearly a third to $2.82 billion over the year as well. Subscription revenue was up to $2.39 billion.
Entering fiscal 2020, Sisco said, the company is raising its outlook and now expects subscription revenue of up to $3.045 billion, which would be up to 28% growth.
Non-adjusted quarterly and annual earnings for the company, however, came out to losses when share-based compensation costs, employer payroll tax-related items on workers' stock transactions and other expenses were taken into account. Those non-adjusted numbers showed Workday reporting a fourth-quarter loss per share of 47 cents, 5 cents wider than the same time the previous year. They also showed a net loss of $1.93 for the year per share, compared to a loss of $1.55 the year earlier. 
Major expenses were related to the employer payroll tax-related items on workers' stock transactions and amortization expenses that taken together totaled around $81 million over the year.