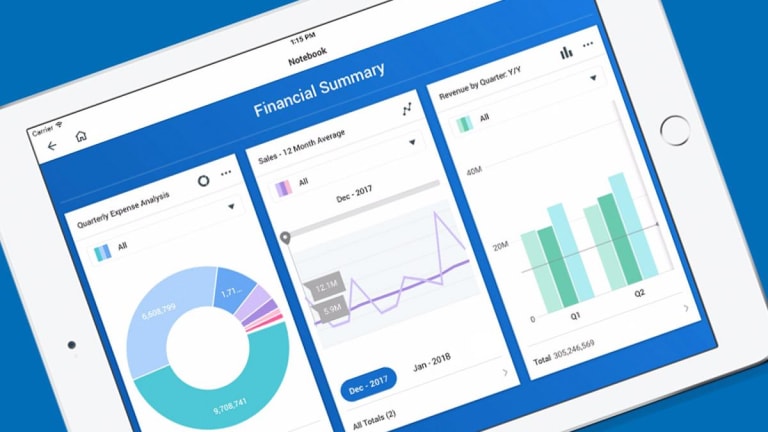 Why Workday Has Fallen Out of Favor
The high-flying, software-as-a-service company's valuation has come into question.
Workday (WDAY) - Get Workday, Inc. Class A Report , like many other cloud players, has seen its share price stumble over the past several months. Why? Largely because investors have become apprehensive of whether we may be entering a recession. This overhanging risk has caused "smart" money to move out of overvalued software-as-a-Service (SaaS) investments and into assets that are better suited to endure a recession.
I explain why readers would be prudent to follow suit and exit Workday.
Overview to the Slowdown
Arguably the biggest reason to exit one's investment in Workday boils down to common sense considerations over its valuation. But even apart from that, it is noteworthy that the whole month prior to Workday updating the market of its Q2 2020 results, the stock had already started to lose steam.
On the surface, Workday's results were packed with good news, not only beating consensus on the top line to $887 million (up 32% year-over-year) but also the bottom-line with non-GAAP adjusted EPS of $0.44. Moreover, Workday raised the top end of its full-year subscription revenue guidance by $10 million to approximately $3.065 billion.
Stepping back once again, investors can see that even though subscription revenues continue to increase at a strong clip -- an expected 28% increase year-over-year -- at the same time investors are cognizant that Workday's subscription revenue finished fiscal 2019 up 33% year-over-year. Thus, even though Workday continues to command a leading position and is taking market share in a fast-growing sector, one is starting to question, just how stable are those recurring revenues?
Adding to the uncertainty, Workday is guiding its Q3 2020 subscription revenue to be up 25%-26%. Of course, bulls are betting that Workday's management has laid a low bar, to positively surprise the market. But even if Workday indeed delivers 26% year-over-year growth, it is still below the 33% growth rates delivered in fiscal 2019.
More Growth, Less Profitable
Workday's obsession with delivering growth at all costs is starting to weigh on its bottom line.
Specifically, even though its revenues continue to reach new milestones, its GAAP net income continues to become increasingly negative. In other words, even though Workday asserts that its scale lends itself towards improved margins, in absolute terms the company continues to deliver increasingly negative net income.
Valuation - What Always Matters in the End
During a bull market, investors are only too happy to give valuations a pass and to play along with management's promises of revenue growth. But at some point, every so often, questions over a stock's valuation return to the foreground.
There is no question that the whole sector is being richly valued. We can see that on a cash flow from operations basis, the whole peer group is trading at north of 32x, even though these large cloud players are no longer growing consistently north of 30% on their revenue lines.
Bullish investors contend that Workday carries close to $2 billion of cash and equivalents and that this sum should be netted out from its market cap, leaving it trading with an enterprise valuation of $36 billion. Admittedly, this is technically accurate, but when a sell-off of 10% ensues, this $2 billion of cash and equivalents won't provide much in the way of a margin of safety to the stock. What's more, investors should also be mindful that Workday carries $1.2 billion of convertible debt, which will be dilutive its to shareholders.
The Bottom Line
Workday has been a tremendously rewarding stock to own the past few years, and after every correction, its stock has fully bounced back and gone to reach new highs. However, investors should also be mindful that trees don't grow to the sky, and that a little bit of common sense prudence when investing goes a long way.
The author has no positions in any securities mentioned in this article.