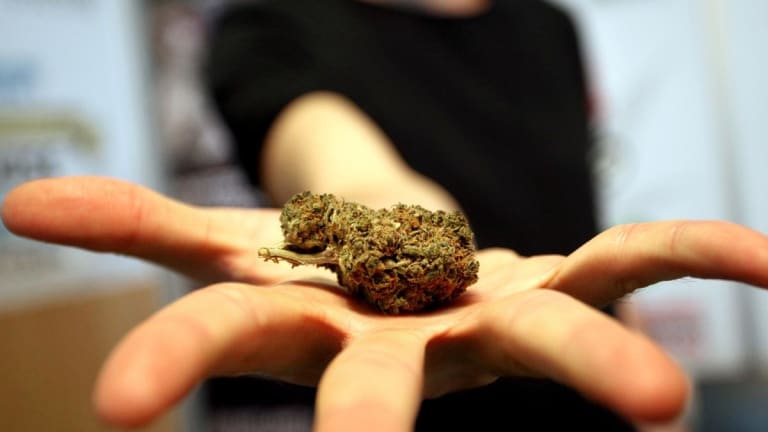 The Future of Cannabis in the U.S. to Be Determined by Women, the Elderly
The number of women who smoked pot in the previous month is up nearly 3 percentage points since 2002.
Young men are typically thought of as the driving force behind the consumption of social lubricants like alcohol and cannabis, but according to the 2017 National Survey on Drug Use and Health, women and the elderly are the future consumers of cannabis. 
The NSDUH survey showed that growth was specifically coming from the 21 to 25 age group, which is to be expected, as well as the 50+ age group. 
While the 21-25 age group accounted for only 22% of all past month cannabis users in 2017, down from 29% from 10 years ago, the 55+ user base has seen its ranks nearly quadruple to 18% in 2017 from 5% in 2007. 
"Older consumers have shown a greater propensity to dual-use cannabis and alcohol, as alcohol consumption is a more ingrained behavior with this older cohort," Cowen analyst Vivien Azer wrote in a recent note after reviewing the study. "Alternatively, consumers aged 21 to 25 continue to use alcohol and cannabis as substitutes given both serve recreational purposes."
Meanwhile, women, who have traditionally been underrepresented in the NSDUH survey, were using cannabis in greater numbers. 
Women represented 38.8% of past month cannabis users in 2017, an increase of 2.9 percentage points from 2002, according to the NSDUH. Overall though, men still smoked more cannabis last year, with 12.5% of all males and 7.4% of all females reporting they had smoked in the month before the survey was taken. 
"In a category that has been historically over represented by men, women are becoming a much larger contributor to the cannabis industry. Given the difference in incidence levels for men and women, we believe there is an ample runway to increase female cannabis usage," Azer wrote.